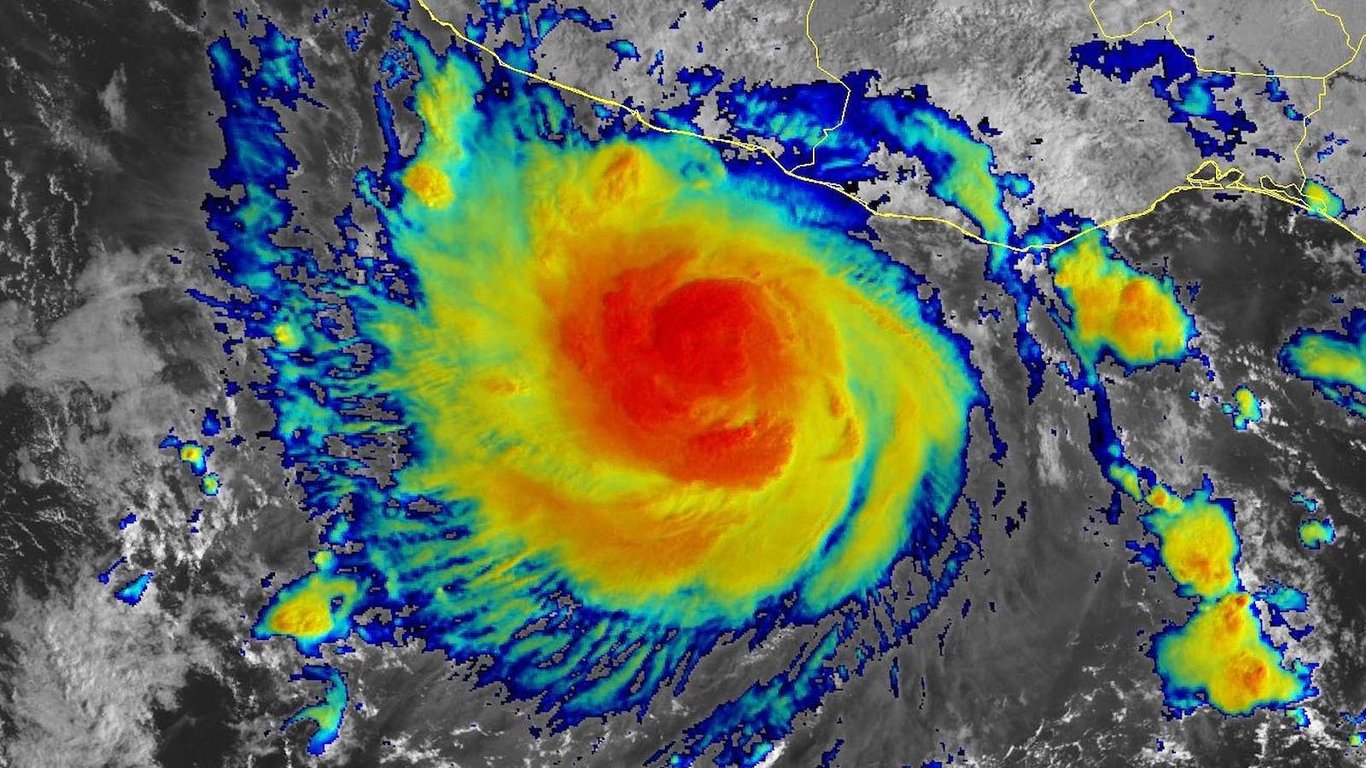 Title: Multiple Tropical Storms Pose Threats to Mexico, Yemen, Oman, Bangladesh, and Vanuatu
Tropical Storm Otis is rapidly intensifying and is anticipated to make landfall in Mexico, potentially reaching hurricane strength by Wednesday. The storm has caught forecasters by surprise with its unexpectedly quick intensification, posing a significant danger to the Acapulco area and its surrounding regions.
Experts have attributed Otis' rapid strengthening to a combination of warm waters and a moist atmospheric environment. The storm is expected to bring heavy rainfall, flash flooding, and mudslides. Forecasters estimate widespread rainfall of 5-10 inches with localized areas potentially experiencing up to 20 inches.
The Pacific coast of Mexico has already seen a series of named storms this month, with Otis becoming the fourth to impact the region. These repeated storms have put communities and infrastructure at risk, exacerbating the pressing need for disaster management strategies in the affected areas.
Meanwhile, Yemen and Oman are grappling with the consequences of Tropical Cyclone Tej, which has caused heavy rains and widespread flooding. As a Category 1 storm, Tej made landfall in Yemen, resulting in destruction and loss of life. The countries are now focused on relief efforts and ensuring the safety and well-being of affected communities.
In Bangladesh, Tropical Cyclone Hamoon is currently battering the region, raising concerns for Rohingya refugees residing in nearby camps. The storm is expected to make landfall, bringing with it a storm surge that threatens coastal areas. Authorities are actively monitoring the situation and coordinating evacuation efforts to ensure the safety of vulnerable populations.
In the southeastern Pacific, Cyclone Lola had initially reached Category 4 intensity; however, it has since weakened to a Category 3 storm. Nevertheless, Lola continues to impact Vanuatu, and residents are being urged to remain vigilant. Efforts are underway to minimize the storm's potential impact as it moves through the area.
Closer to the coast of Nicaragua, Tropical Depression 21 has formed and is expected to bring heavy rains to the region. Authorities are closely monitoring the depression, urging residents to stay updated with the latest weather advisories and to take necessary precautions to mitigate any potential risks.
As the world faces the wrath of multiple tropical storms simultaneously, governments, aid organizations, and communities are working tirelessly to ensure the safety of those in harm's way and to minimize the devastating impacts of these natural disasters.