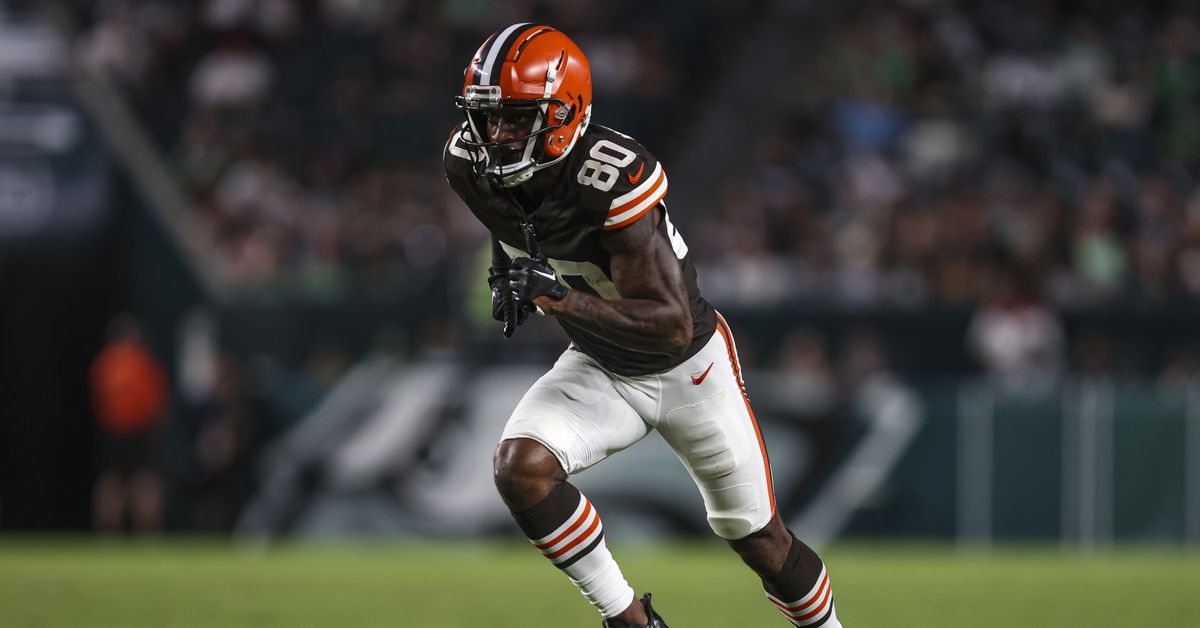 Cleveland Browns Face Roster Challenges Ahead of Sunday's Game
The Cleveland Browns are gearing up for a crucial game this Sunday, but they are facing some major roster challenges. The team has been hit hard by injuries, with several players ruled out for the rest of the season and three key players unable to play in the upcoming game.
One area of concern for the Browns is their offensive line, which has been dealing with injuries and inconsistencies throughout the season. However, the wide receiver position has also become thin due to player injuries and absences.
Donovan Peoples-Jones, David Bell, and Marquise Goodwin will all be sidelined for Sunday's game. This leaves the team with limited options at the wide receiver position. James Proche, Amari Cooper, Elijah Moore, and Cedric Tillman are currently on the 53-man roster, but their performances will be closely watched as they step up to fill the void.
The Browns are also looking to make a significant addition to their wide receiver corps. Austin Watkins Jr., a training camp favorite, is set to be elevated from the practice squad to join the team. Watkins had an impressive preseason, racking up 16 receptions for 257 yards and two touchdowns. Although he was initially released during the final cuts, he has been brought back to the practice squad and now has a chance to prove himself in a regular-season game.
Standing at 6'3″ and weighing 210 pounds, Watkins brings size and athleticism to the Browns' receiving corps. However, he has yet to play a regular-season game since going undrafted in 2021. Cleveland will make elevation decisions on Saturday, and Watkins is a strong contender to make the cut.
Fans are eagerly anticipating Watkins' performance after his standout preseason. His ability to make impactful plays and provide an additional target for the Browns' quarterback will be closely watched.
As the Browns face these roster challenges, the team and its fans are optimistic about finding solutions and overcoming adversity. Sunday's game will be a test for their depth and resilience, and all eyes will be on Austin Watkins Jr. to see if he can rise to the occasion and make a significant impact.