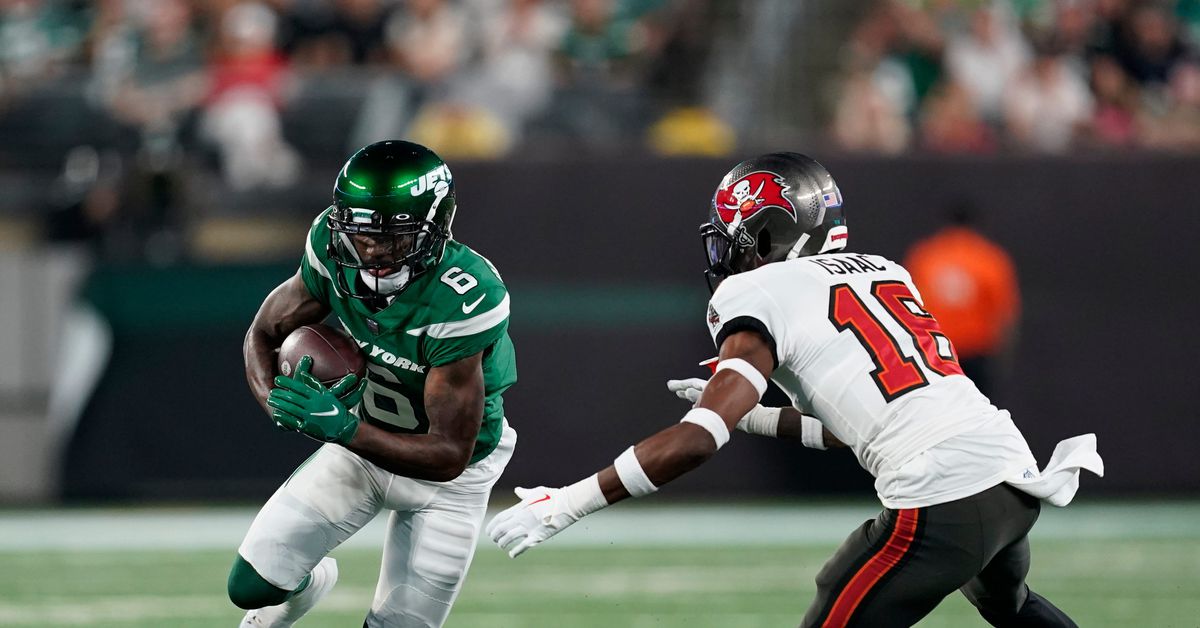 Title: New York Jets Trade Struggling Wide Receiver Mecole Hardman back to Kansas City Chiefs
In a surprising move, the New York Jets have traded wide receiver Mecole Hardman back to the Kansas City Chiefs, the team that originally drafted him. The trade, which involves a late-round draft pick swap, has left fans and analysts scratching their heads.
As part of the deal, the Chiefs will receive Hardman and a 2025 seventh-round pick, while the Jets will acquire a sixth-round pick in the same draft year. The return for Hardman seems to suggest that the Jets were eager to part ways with the young receiver and were willing to accept minimal value in return.
Hardman, who was signed by the Jets during the offseason, struggled to make an impact on the offense this season. Despite the team's lack of production from other wide receivers, the coaching staff showed little interest in giving Hardman playing time. Throughout his time with the Jets, Hardman managed to secure just one catch for six yards, and he played more than six offensive snaps in only one game.
The trade raises questions about the Jets' evaluation of Hardman's potential, as the receiver has shown promise in his career. While not a star player, Hardman's past performance indicates he is a dependable depth receiver. It appears that the Jets' coaching staff did not view him as a valuable asset and decided to move him on.
Additionally, the trade provides the Jets with minimal salary cap savings, estimated to be around $700 thousand. Given his limited playing time and lack of production, it seems the team was keen to remove Hardman from their roster at any cost.
As the news of the trade spread through the league, fans and analysts expressed their surprise at the Jets' decision. Many view it as a missed opportunity to leverage Hardman's potential and a sign of the team's mismanagement.
For now, Hardman will return to the Chiefs, the team with which he initially found success. It remains to be seen how his career will unfold following this unexpected reunion with his former team, while the Jets focus on reshaping their roster for the future.
In the end, the trade exposes the Jets' lack of faith in Hardman's abilities and raises concerns about their decision-making in evaluating player talent. Time will tell if this move will pay off for both teams involved.