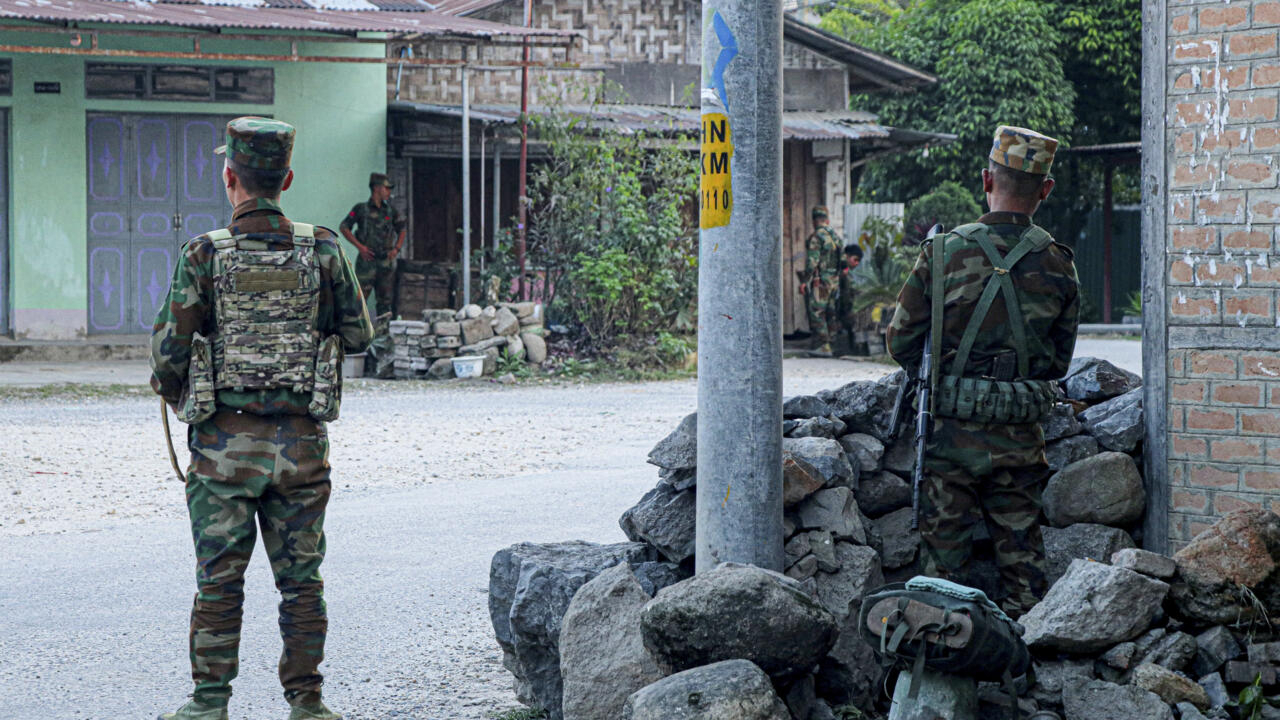 Title: "Intensified Fighting in Myanmar Raises Concerns for Civilian Safety and Spawns a Call for International Intervention"
In recent weeks, Myanmar has witnessed a surge in violence between the military junta and several ethnic armed groups, prompting the United Nations (UN) to appeal for all parties to abide by international law. The ongoing conflict, which has resulted in more than 70 civilian fatalities and the displacement of over 200,000 people, began with a military offensive dubbed "Operation 1027" on October 27.
Comprising the Ta'ang National Liberation Army, the Arakan Army, and the Myanmar National Democratic Alliance Army, the Three Brotherhood Alliance spearheaded the offensive in northern Shan State. Given that Myanmar's borderlands have long experienced various degrees of conflict since the country gained independence, the primary objective of Operation 1027 was to suppress criminal activities and combat lawlessness along the frontier.
This intensified offensive has not only intensified pressure on the military junta but also exposed their vulnerabilities. Since the military coup in February 2021, the Tatmadaw, Myanmar's army, has struggled with a dearth of combatants. Consequently, ethnic armed groups have managed to gain control over towns, villages, and even military outposts.
In response to the deteriorating situation, the Tatmadaw has vowed to launch a counter-attack in the country's northern regions. However, this only highlights the immense pressure the Burmese army is under, further amplifying calls for international intervention to restore peace and protect civilians.
China, with its significant influence over events occurring along its border, holds the power to exert pressure on both the ethnic armed groups and the military junta, potentially facilitating an end to the escalating conflict. Continued diplomatic efforts may be crucial for initiating dialogue and de-escalating tensions.
As the fighting persists and local communities continue to bear the brunt of the violence, the urgent need for swift international action becomes increasingly apparent. Peace, stability, and security must be reestablished to alleviate the suffering of innocent civilians caught in the crossfire of this protracted conflict.