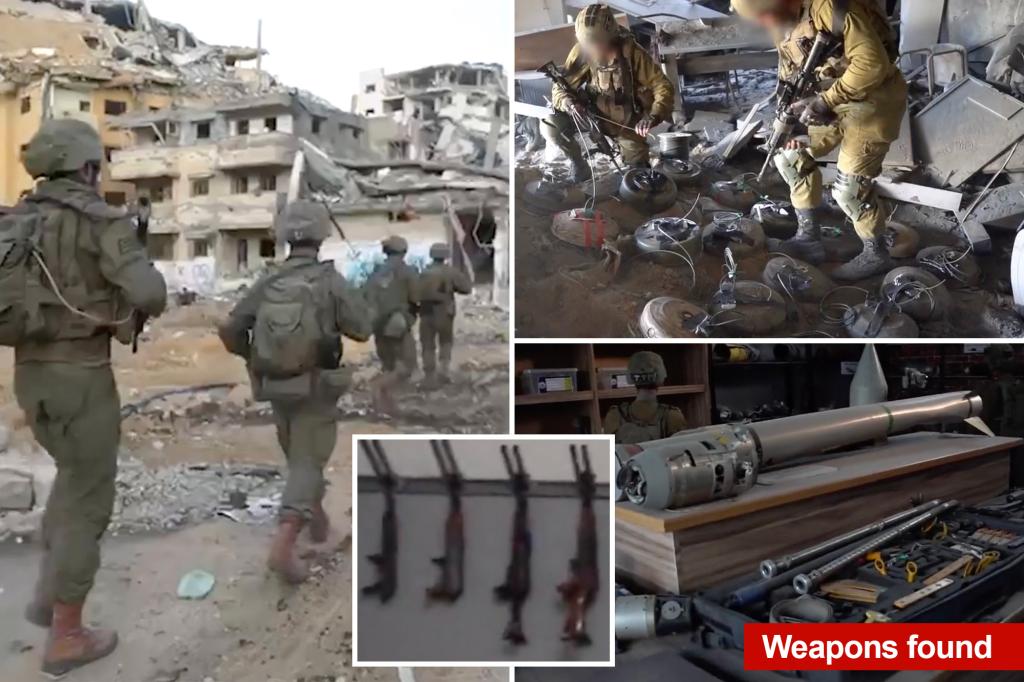 Title: Israeli Forces Raid Hamas Strongholds in Gaza, UN Condemns Airstrikes on Civilians
In a series of coordinated operations, Israeli forces launched raids on various Hamas targets in Gaza, including luxury homes, the parliament building, and police headquarters in Gaza City. These actions were part of the Israel Defense Forces' (IDF) mission to eradicate Hamas, following their attack on October 7.
During the raids, IDF soldiers discovered a network of 35 tunnel shafts leading to Hamas' underground infrastructure. These tunnels are believed to be used for smuggling weapons and other illicit activities. Alongside this, the IDF uncovered numerous weapon stashes, further highlighting the extent of Hamas' arsenal.
Additionally, the IDF successfully captured several key Hamas strongholds, namely the parliament building, government complex, and police headquarters. Notably, a Gazan university faculty building, allegedly utilized by Hamas for weapon production, was also taken over by the IDF.
However, Hamas officials have remained silent on these developments, possibly due to communication blackouts in Gaza.
Internationally, the White House issued a warning against an all-out offensive in southern Gaza, urging restraint and a focus on peaceful resolutions to the ongoing conflict.
In a separate incident, Houthi rebels operating in the Red Sea hijacked an Israeli-linked cargo ship, raising tensions further in the already volatile region.
As tensions escalate, the Palestinian Authority accused Israel of killing its own people at a music festival in what they perceive to be retaliation against Hamas. Israeli authorities have not responded to these allegations.
The devastating toll of the conflict cannot be ignored, with over 11,500 Palestinians reported killed since the war broke out. United Nations facilities are now housing hundreds of thousands of Palestinian civilians seeking shelter from the violence. UN Secretary-General expressed his condemnation of the airstrikes on schools in Gaza, emphasizing the need to protect civilians, while the head of the UN Relief and Works Agency expressed concern over shelters being targeted.
With the situation in Gaza escalating, it remains uncertain how the conflict will unfold. The international community continues to call for de-escalation and a peaceful resolution to avoid further loss of life and destruction in the region.
(Note: The above article contains 318 words.)