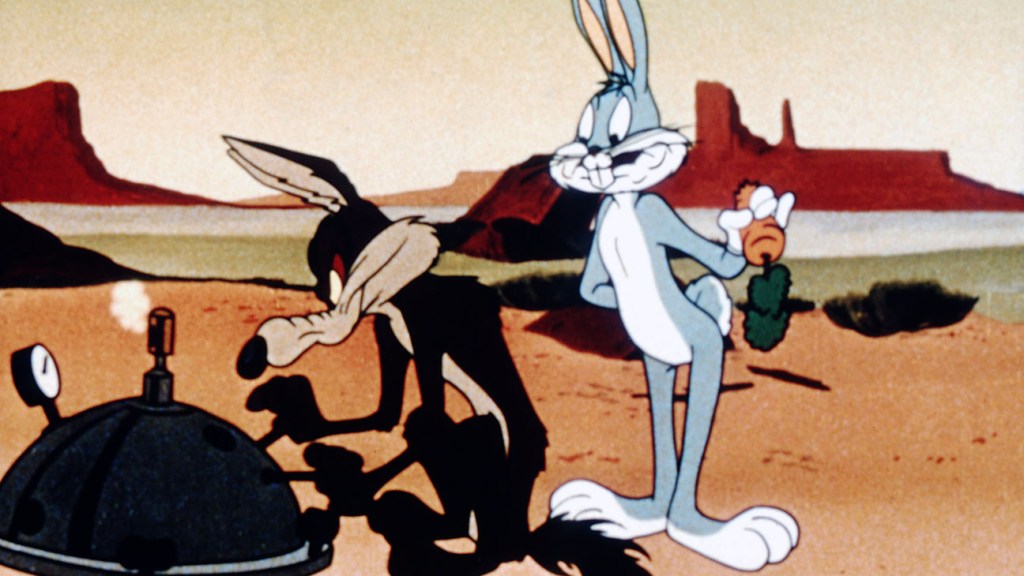 Title: Texas Rep. Calls for Federal Investigation Into Warner Bros.' Handling of Controversial Film 'Coyote vs. Acme'
In a recent turn of events, Texas Representative Joaquin Castro has demanded a federal investigation into media giant Warner Bros. regarding its treatment of the movie "Coyote vs. Acme." The congressman criticized the company for originally planning to shelve the film in order to obtain a lucrative tax break, branding the move as predatory and anti-competitive.
Warner Bros. had previously made headlines for similar actions involving tax write-offs. Just last year, they canned both "Batgirl" and "Scoob! Holiday Haunt," utilizing the tax benefits to their advantage. This time, however, the film's fate took a different turn as the company reversed its decision and is now attempting to sell the project to other studios and streaming platforms.
Castro, who has been an outspoken advocate against antitrust issues in the media and entertainment industry, has already expressed concerns over Discovery's merger with AT&T's WarnerMedia in the past. He has now written a letter to the Justice Department, emphasizing that Warner Bros.' behavior risks narrowing consumer choice and harming content creators in the industry.
The cancellation of "Batgirl," the first DC movie led by a Latina director, ignited a wave of criticism towards Warner Bros. for reducing diversity in its programming. This incident prompted Castro to call for a reassessment of the current merger guidelines, which, in his opinion, inadequately evaluate the potential impact of deals on popular products.
"Coyote vs. Acme" appears to be a promising film, having received positive audience test scores. Yet, Warner Bros. initially planned to abandon the project entirely. Eventually, due to mounting pressure from supporters and creatives alike, the company decided to grant director Dave Green permission to shop the film to potential buyers.
At present, Warner Bros. has yet to determine the price for "Coyote vs. Acme," as it considers the possibility of using the movie as a tax write-off in order to offset its hefty $70 million budget.
Described as a nostalgic tale reminiscent of the classic cartoons, the movie follows the adventures of Wile E. Coyote as he teams up with a lawyer to take on the ACME corporation. The unexpected controversy surrounding its release has undoubtedly drawn significant attention to the film, leaving audiences curious about its eventual fate.
As the investigation called for by Representative Castro looms, many are left wondering whether this event will trigger greater scrutiny of the Hollywood system and potentially reshape the industry's practices to prevent similar incidents in the future.
Please note that the article contains 357 words.