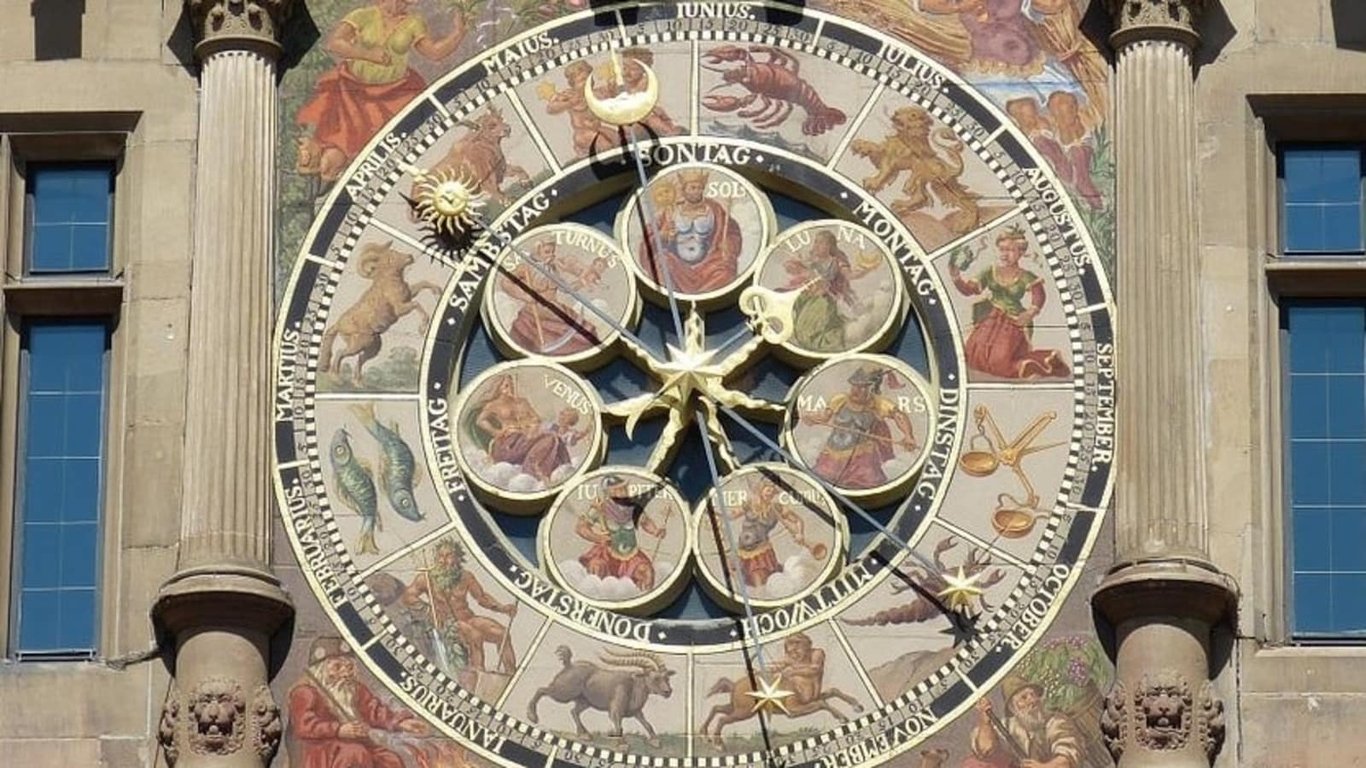 Title: Discover your Destiny: Today's Horoscope Predictions for Each Zodiac Sign
In today's fast-paced world, where uncertainties and challenges seem to be lurking at every corner, it's no wonder why people turn to astrology for guidance. Each zodiac sign has its own unique characteristics and traits that define someone's personality. Knowing your horoscope can help you prepare for what may come your way, allowing you to navigate life's twists and turns with ease.
Let's take a look at today's horoscope predictions for each zodiac sign:
Aries (March 21 – April 19): Family support will uplift your spirits, allowing you to focus better at work. Academic struggles may arise, but remember to stay determined. You might unexpectedly cross paths with someone from your past. Pay attention to your health and follow some simple tips for a better lifestyle.
Taurus (April 20 – May 20): Good health will be your companion today, giving you the energy to tackle any task. Prepare for a celebration that's on the horizon, and seize business opportunities that align with your goals. Don't forget to take some personal time off to recharge and find suitable accommodations for any upcoming plans.
Gemini (May 21 – June 20): Your marital life will experience smooth sailing, and earning opportunities will come knocking on your door. Enjoy the support of your family in your travel endeavors, while also making steady progress at work. Don't lose sight of your academic goals; they are within reach!
Cancer (June 21 – July 22): Today, you will gain confidence and better manage work situations. A successful event might be on the cards, bringing feelings of accomplishment. Focus on healthy food options to enrich your well-being, and be open to love's fulfillment entering your life.
Leo (July 23 – August 22): Recognition for your achievements is in store, boosting your confidence even further. New business opportunities might come your way, offering financial relief. Stay committed to your fitness goals and seek professional advice from your spouse. Exciting outings with loved ones await!
Virgo (August 23 – September 22): Pending payments will finally be on their way, along with some good opportunities. Maintain a balanced exercise regime to keep your health on track. Bask in the pride of your family's support, and continue consolidating your business gains. Travel plans might be in the pipeline.
Libra (September 23 – October 22): Academic success is within reach, making work more enjoyable. Create a joyful home environment to nurture a sense of well-being. Stay motivated to maintain your fitness goals and relish a healthy financial condition. Consider an overseas family trip and explore the possibility of buying a new house.
Scorpio (October 23 – November 21): Today, prioritize your health and make conscious decisions about your well-being. Manage your finances wisely, as professional praise may come your way. Appreciation for your family's decisions will bring joy. Plan fun trips with friends and enjoy a romantic day.
Sagittarius (November 22 – December 21): Improvement on the academic front is expected, although clearing pending issues at work may pose challenges. Focus on better financial management and appreciate the accomplishments of homemakers. Refreshing family outings will recharge your spirits.
Capricorn (December 22 – January 19): Enthusiasm for work will drive you forward, and expected payments will bring relief. Pay attention to your fitness routine and embrace positive changes happening at home. Comfortable travel plans might be looming in the near future.
Aquarius (January 20 – February 18): Enjoy the satisfaction that comes from your work, and don't shy away from seeking support when needed. Adopt a fitness program to enhance your well-being and take a break from routine with your family. An informative sightseeing tour might be on the horizon, broadening your horizons.
Pisces (February 19 – March 20): Maintain good health through practices like meditation or yoga. Focus on stabilizing your expenses while new job prospects brighten the horizon for fresh professionals. Nurture your romantic relationships and watch them bloom.
Remember, these horoscope predictions serve as a guide to help you embrace the day with positivity. Embrace the energy of your zodiac sign and seize the opportunities that lie ahead. Good luck!