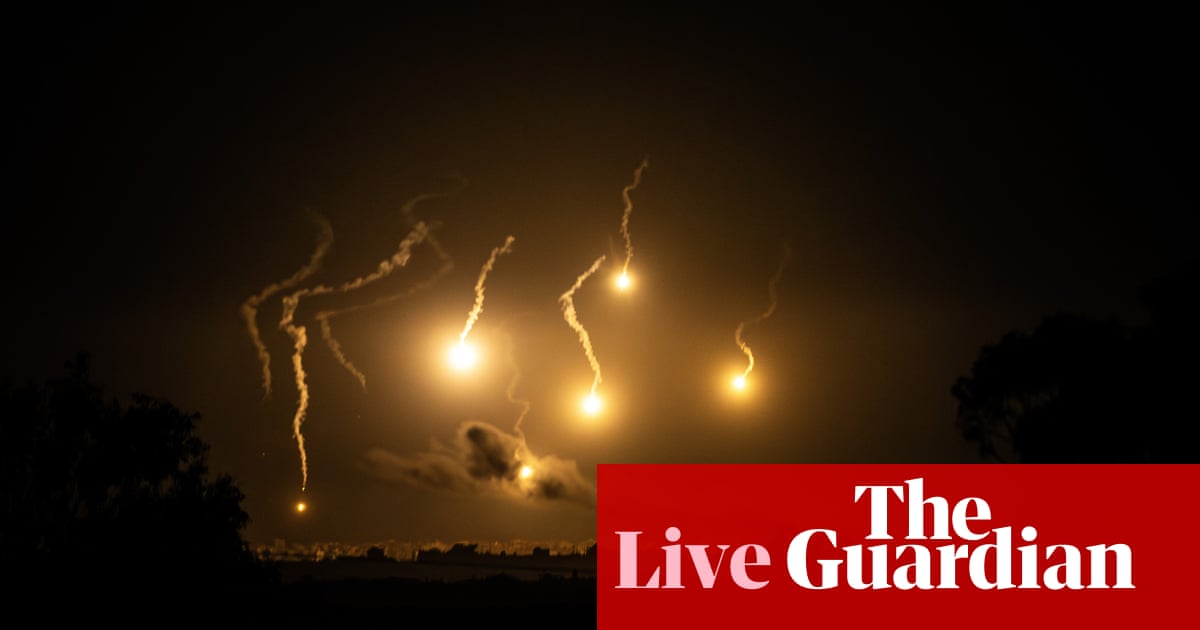 Title: Palestinian Humanitarian Convoy Targeted by Israeli Forces in Gaza City; Tensions Escalate in Israel-Lebanon Border
Israeli forces have been accused of deliberately targeting a humanitarian convoy in Gaza City, according to the Palestine Red Crescent Society (PRCS). The convoy, consisting of five trucks carrying lifesaving medical supplies to health facilities, including al-Quds hospital, was attacked, resulting in two trucks being damaged and a driver sustaining minor injuries.
The International Committee of the Red Cross (ICRC) has also confirmed that their own humanitarian convoy came under fire in Gaza City, although it did not specify responsibility or the direction from which the attack originated.
In related news, the remains of seven Thai nationals, who were killed in the ongoing conflict in Israel, are expected to arrive in Bangkok on Thursday. Thailand, which had around 30,000 citizens working in Israel prior to the conflict, has been actively seeking the release of Thai hostages through negotiations with Hamas, Qatar, and Egypt. The Thais account for the largest group of foreign individuals who have been killed or gone missing.
Tragic news has also emerged from Gaza, as Doctors Without Borders (MSF) reports the death of one of their team members, Mohammed Al Ahel. The laboratory technician lost his life when his home was bombed and collapsed. In response to this, MSF has urgently called for an immediate ceasefire to prevent further casualties in Gaza.
Tensions continue to rise along the Israel-Lebanon border, where Israeli airstrikes have targeted the outskirts of Lebanese villages over the past 24 hours. The conflict between Israel and Hamas now threatens to expand into a wider conflict involving Hezbollah and Israeli forces, with both sides exchanging fire.
An infographic released by the Armed Conflict Location and Event Data Project (Acled) highlights the global impact of the Israel-Hamas war, revealing that 38% of all demonstrations worldwide are related to the conflict. The United States recorded the highest number of counter-demonstrations involving pro-Israel and pro-Palestinian protests.
In response to firing on their territory, Israeli strikes have repeatedly targeted Lebanese territory, aiming at Hezbollah positions and infrastructure in recent hours.
Meanwhile, in Iraq and Syria, US and coalition forces have faced over 40 drone or rocket attacks since mid-October, with injuries reported among US personnel. The majority of these attacks have been claimed by a group known as the "Islamic Resistance in Iraq." Notably, one drone attack targeted a military base at Arbil airport in Iraqi Kurdistan, where troops from the US-led anti-jihadist coalition are stationed. While two drones were successfully shot down, a third crashed without causing any explosions.
In a gesture of solidarity and support for a ceasefire in Gaza, Labour frontbencher Imran Hussain has resigned from Keir Starmer's Labour frontbench. Hussain disagreed with Starmer's stance on the ongoing humanitarian crisis in Gaza and publicly called for a ceasefire to end the bloodshed.
As tensions and violence continue to escalate in the region, pressure mounts on international actors to urgently work towards de-escalation and a peaceful resolution to the Israel-Hamas conflict.