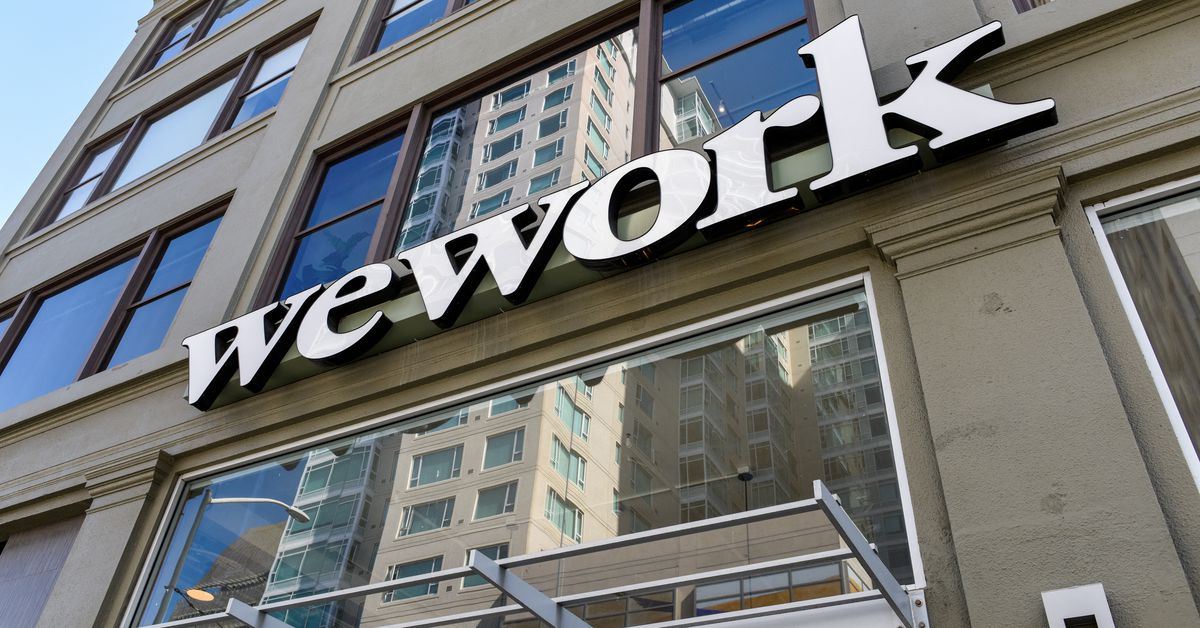 Title: WeWork Files for Bankruptcy Protection After Failed Bets on Office-Sharing Space
Leading office-sharing startup, WeWork, backed by SoftBank, has filed for bankruptcy protection on Monday, citing its unsuccessful ventures in accommodating companies within its shared office spaces. With SoftBank holding approximately 60% ownership of WeWork, the conglomerate acknowledged that the company's survival is contingent upon renegotiating its costly leases under bankruptcy proceedings.
In a positive turn, 92% of WeWork's lenders have agreed to convert their secured debt into equity by consenting to a restructuring support agreement. This agreement effectively eliminates a substantial $3 billion debt burden and paves the way for the company to potentially rebuild and restructure its operations.
While the bankruptcy filing will impact WeWork's U.S. and Canadian proceedings, the startup has reassured that its international locations and franchisees will continue to operate as usual. As of June 30, WeWork reported total assets worth $15.06 billion, and outstanding liabilities amounting to $18.66 billion.
One significant advantage of filing for bankruptcy protection is that it allows WeWork to reject unmanageable leases, relying on provisions provided by the U.S. bankruptcy code. This provision can potentially serve as a lifeline for the company, reducing financial burdens and providing space for recovery.
The decline of WeWork was marked by leadership changes and a stalled initial public offering (IPO) amidst concerns regarding profitability and the behavior of founder Adam Neumann. Despite achieving lease amendments for 590 properties, which resulted in savings of $12.7 billion, WeWork struggled to overcome the severe impacts of the COVID-19 pandemic as office workers transitioned to remote work.
Furthermore, landlords, facing their own challenges during the pandemic, were unwilling to provide lease relief, further exacerbating WeWork's financial difficulties. The startup's primary customer base, consisting mainly of startups and small businesses, had also substantially reduced spending due to economic uncertainty and inflation.
WeWork had attempted to restructure its debt to avoid filing for bankruptcy; however, it proved to be an insurmountable task. In a desperate attempt, the company managed to secure a seven-day extension from creditors for an interest payment before resorting to bankruptcy protection.
Following the news of WeWork's bankruptcy filing, SoftBank's shares experienced a slight drop, indicating the potential impact of this event on the conglomerate's overall financial performance.
Despite the challenges faced by WeWork, the company remains hopeful that the bankruptcy protection will offer the necessary platform for rebuilding and reorganizing its operations, paving the way for a potential resurgence in the coworking industry.