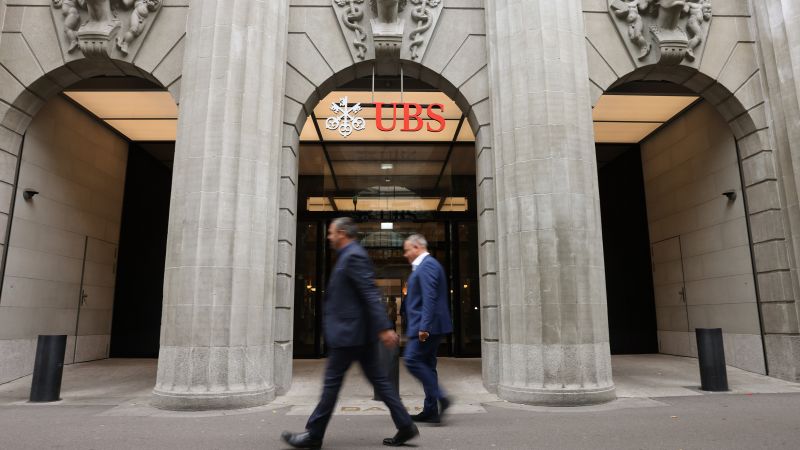 UBS Reports Net Loss of $785 Million in Q3 Due to Credit Suisse Deal
UBS, the Swiss multinational investment bank, has reported a net loss of $785 million in the June-to-September quarter, largely due to costs associated with its deal to rescue struggling bank Credit Suisse. The expenses related to the integration are expected to decrease over time; however, the challenge of turning around Credit Suisse's struggling business remains.
UBS CEO Sergio Ermotti has acknowledged that Credit Suisse is structurally loss-making and the state of the bank is "in general less positive" than initially expected. This raises concerns about the success of the integration and the future performance of Credit Suisse under UBS ownership.
Despite the loss, UBS has seen a strong inflow of funds from clients. The global wealth management business of UBS alone received $22 billion of net new money. Overall, UBS attracted net new deposits worth $33 billion, with two-thirds of that amount coming from legacy Credit Suisse clients. This demonstrates the continued trust and confidence that clients have in UBS's services, despite the challenging market conditions.
However, UBS faces the challenge of retaining talented employees during this period of uncertainty. The integration process and the bank's cost-cutting drive, which will result in 3,000 job cuts in Switzerland, have created an atmosphere of unease among employees. Efforts to ensure a smooth integration while minimizing the impact on staff morale will be crucial for UBS in the coming months.
Looking ahead, UBS expects to generate more than $10 billion in savings from the integration by the end of 2026. This cost-saving measure is aimed at strengthening the bank's overall financial position and improving its ability to navigate the volatility of the market. In the third quarter, UBS made a pre-tax loss of $255 million; however, when excluding the costs related to the Credit Suisse integration, the bank recorded an underlying profit before tax of $844 million.
Overall, UBS's net loss in the third quarter reflects the challenges and costs associated with the rescue deal for Credit Suisse. However, the strong inflow of funds from clients and the potential savings from the integration indicate a positive outlook for the bank's future. With careful management of the integration process and a continued focus on delivering quality financial services, UBS aims to overcome the challenges ahead and emerge as a stronger player in the industry.