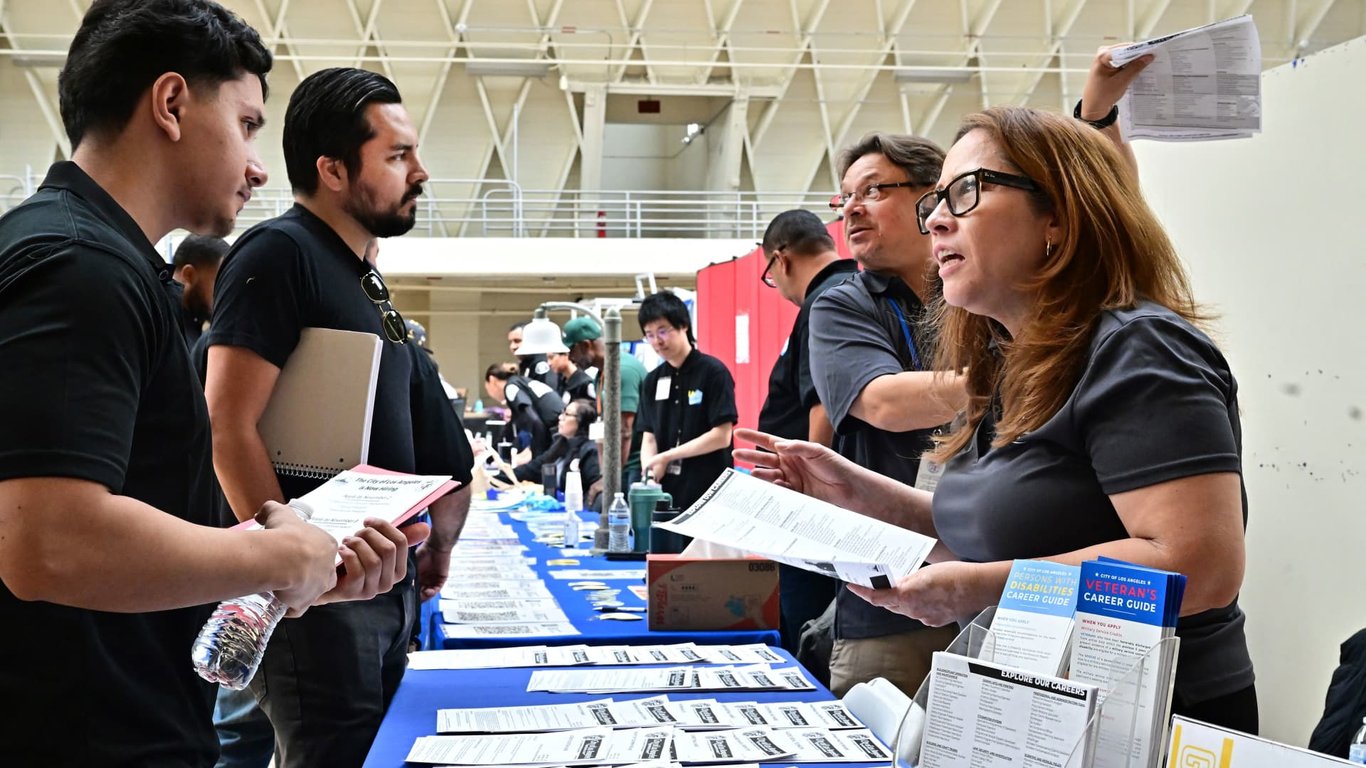 Title: Los Angeles Career Fair Draws Job Seekers in Response to Rising Unemployment Rate and Modest Job Growth
Los Angeles hosted a highly anticipated career fair last week, drawing in a large number of job seekers from various fields. The event aimed to help fill vacancies across more than 30 job classifications in the area, providing hopeful candidates with an opportunity to secure employment amidst challenging economic conditions. The fair's timing proved crucial as recent data revealed disappointing job growth and a surprising uptick in the unemployment rate.
According to the latest report by the U.S. Department of Labor, nonfarm payrolls increased by 150,000 in October. However, the figure fell short of analysts' expectations and marked a significant decline compared to September's growth rate. This slowdown in job creation has raised concerns among economists and policymakers struggling to revive the labor market in the face of ongoing uncertainties.
Moreover, the unemployment rate unexpectedly climbed to 3.9%, reaching its highest level since January 2022. This sudden rise came as a shock to many, as experts anticipated a decline in the figure. The unexpected increase in unemployment highlights the lingering challenges faced by both job seekers and employers in navigating the post-pandemic recovery.
Despite the disappointing labor market figures, the stock and bond markets responded positively to the news. On Friday, both sectors rallied, reflecting an optimistic outlook and giving investors some respite. In the U.S., stocks and bonds soared, offering hope that the markets continue to exhibit resilience despite the uncertain economic climate.
The positive sentiment extended to European markets as well, with the Stoxx 600 index edging up by 0.2%. This slight increase demonstrates a cautious yet optimistic approach by investors, who are closely monitoring global economic trends and geopolitical developments.
In the corporate realm, Siemens Energy's stock experienced a remarkable surge of 9% after reports emerged about a potential stake sale in India's Siemens Ltd. This news generated excitement among investors, who foresee potential growth opportunities in this strategic move. However, Maersk's stock suffered a significant blow, plummeting by 17% due to undisclosed market factors.
Meanwhile, in the technology sector, entrepreneur Elon Musk made headlines yet again with the launch of his new AI company, xAI. Known for his groundbreaking innovations, Musk released Grok, a chatbot similar to ChatGPT, marking another significant advancement in the field of artificial intelligence.
Shifting focus to the investment world, Warren Buffett's Berkshire Hathaway reported operating earnings of $10.76 billion for the third quarter. Impressively, the conglomerate's cash pile reached $157.2 billion—an enticing prospect for potential stakeholders. However, the company also recorded losses amounting to $24.1 billion in Q3, predominantly driven by drops in Apple's shares.
Lastly, investment firm Piper Sandler identified three stocks that are poised to benefit from a convergence of positive factors currently at play. This insightful analysis offers investors valuable guidance in navigating the dynamic market landscape.
As the Los Angeles career fair concluded, job seekers eagerly awaited news of potential employment opportunities arising from the event. Against the backdrop of disappointing job growth and an unexpected rise in the unemployment rate, individuals exhausting all avenues to secure employment hope that this fair will serve as a critical stepping stone toward a brighter professional future.