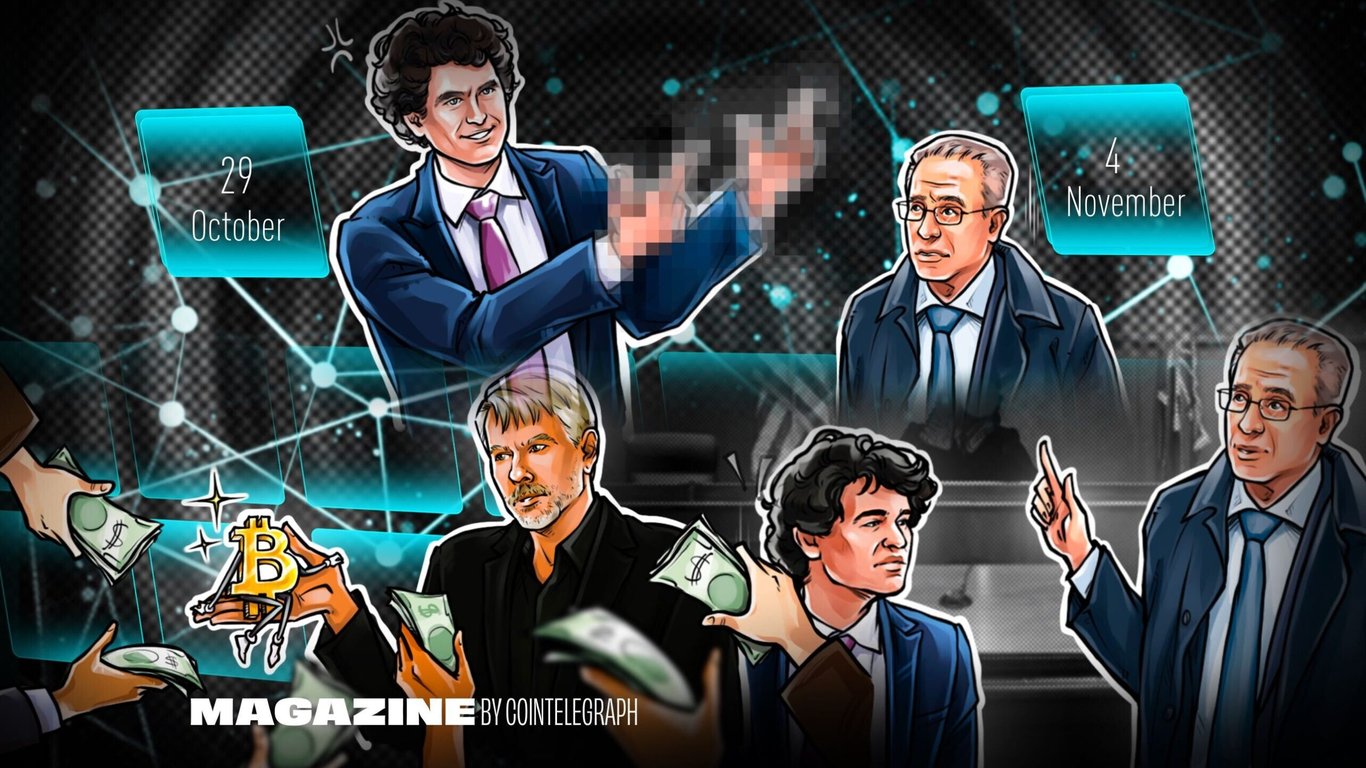 Former FTX CEO Sam Bankman-Fried Found Guilty on All Charges in New York Criminal Trial
Former CEO of FTX, Sam Bankman-Fried, has been found guilty on all seven charges in his criminal trial in New York. The charges against Bankman-Fried remain undisclosed, but the outcome of the trial is sure to have significant implications for the cryptocurrency industry. Bankman-Fried had gained considerable recognition and respect within the industry for his entrepreneurial endeavors, making this verdict all the more surprising.
PayPal Faces SEC Action Over U.S. Dollar-Pegged Stablecoin
Payment giant PayPal is under scrutiny as the Securities and Exchange Commission (SEC) takes action regarding its U.S. dollar-pegged stablecoin, PYUSD. The SEC alleges that PayPal violated securities laws by issuing the stablecoin without adequate regulatory approval. This action highlights the ongoing regulatory challenges faced by companies venturing into the stablecoin market, which has recently seen explosive growth.
Invesco and Galaxy's Bitcoin ETF Makes Progress in Application Process
Invesco and Galaxy's spot Bitcoin exchange-traded fund (ETF), BTCO, has taken a significant step forward in the application process. The ETF's listing has appeared on the Depository Trust & Clearing Corporation (DTCC)'s website, signaling progress in its regulatory journey. If successfully launched, the BTCO ETF could provide institutional investors with a regulated and accessible way to gain exposure to Bitcoin.
Switzerland's St.Galler Kantonalbank Partners with SEBA Bank to Launch Bitcoin and Ether Trading
Swiss bank St.Galler Kantonalbank has announced its partnership with SEBA Bank to offer Bitcoin and Ether trading services. This collaboration marks another significant step towards mainstream adoption of cryptocurrencies in Switzerland. The increasing willingness of traditional financial institutions to explore and embrace digital assets reflects the growing recognition of their potential as investment instruments.
Jack Dorsey's Block Reports Impressive Q3 Revenue and Bitcoin Profits
Block, a company led by Twitter co-founder Jack Dorsey, has reported impressive financial results for the third quarter. The company achieved $5.62 billion in revenue, surpassing expectations. Additionally, Block recorded a substantial $44 million in Bitcoin profits during the same period. These figures highlight the continued growth and profitability of the cryptocurrency industry, reaffirming its status as a lucrative market.
THORChain, Arweave, and Oasis Network Gain Momentum, While Quant, Pepe, and Mina Experience Losses
Among the top 100 cryptocurrencies, THORChain, Arweave, and Oasis Network have emerged as the biggest gainers this week. These projects have experienced significant price surges, capturing the attention of investors and enthusiasts alike. Conversely, Quant, Pepe, and Mina have encountered losses, reflecting the volatility and unpredictable nature of the cryptocurrency market.
SEC Charges SafeMoon and Executives With Fraud and Unregistered Securities Sales
The Securities and Exchange Commission (SEC) has filed charges against SafeMoon and three of its executives for fraud and unregistered securities sales. This development raises concerns about the credibility and compliance of the popular token. It serves as a reminder of the regulatory risks associated with investing in the cryptocurrency space and highlights the need for greater transparency and accountability.
Floki Protocol and Bitget Crypto Exchange Engage in Accusations of Market Manipulation
The teams behind the Floki protocol and Bitget crypto exchange have found themselves entangled in a dispute, accusing each other of market manipulation. These allegations raise questions about the integrity and fairness of certain platforms within the crypto industry. As the market continues to expand and attract more participants, ensuring trust and legitimacy will be crucial for its long-term sustainability.
Oyster Protocol Founder Sentenced to Four Years in Prison for Tax Evasion
Amir Elmaani, the founder of Oyster Protocol, has received a four-year prison sentence for tax evasion. Elmaani's sentencing serves as a reminder that legal and compliance obligations apply to all participants in the cryptocurrency space. Authorities are actively monitoring and prosecuting individuals who engage in unlawful activities, emphasizing the importance of adherence to existing regulations.
Controversial Glitch Artist Sparks Debate within Crypto Community with "Pro-Rioter" Stance
Glitch artist Patrick Amadon has stirred controversy within the crypto community with his "pro-rioter" stance. Amadon's viewpoints, which align with the "decentralize everything" philosophy prevalent in the industry, have sparked heated debates about the role of activism in the cryptocurrency space. This incident demonstrates the diverse opinions and ideologies within the community, provoking discussions on the intersection of art, politics, and technology.
Part Two of Sandeep Nailwal Special Explores His Role in Polygon's Success
The second part of the Sandeep Nailwal special dives into his pivotal role in the success and growth of Polygon. Nailwal, the co-founder of the popular blockchain platform, has played a crucial part in shaping its trajectory and cementing its position within the crypto ecosystem. This segment offers insights into Polygon's achievements and sheds light on Nailwal's vision for the future of the project.