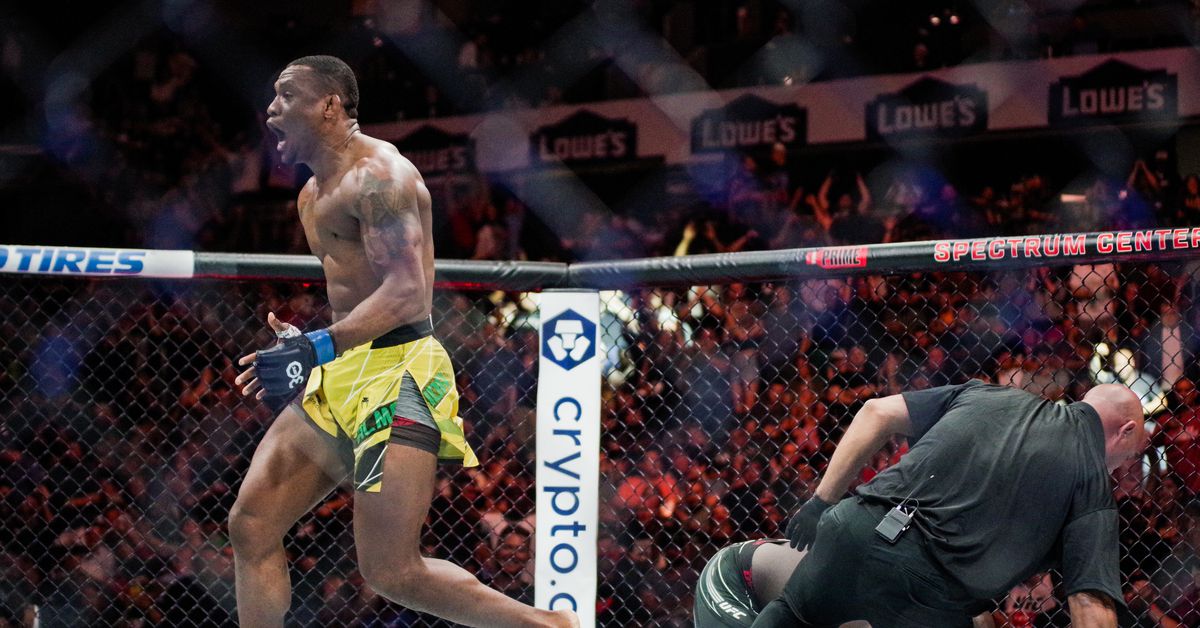 Title: Unexpected Matchups Heat Up UFC Sao Paulo Main Event
Jailton Almeida, a rising star in the Ultimate Fighting Championship (UFC), is set to face an unexpected opponent in the main event of UFC Sao Paulo. Originally scheduled to fight Curtis Blaydes, Almeida now finds himself in the octagon with the dangerous Derrick Lewis.
This last-minute change in opponent puts Almeida in a precarious position. With more to lose than to gain, Almeida must adapt to Lewis' knockout power and be prepared for a potentially dangerous threat. Lewis, notorious for his explosive striking and ability to end fights with a single blow, poses a significant challenge for Almeida.
In another thrilling matchup, undefeated welterweight Gabriel Bonfim will face off against the experienced Nicolas Dalby. Dalby, known for his success against Brazilian fighters, will undoubtedly test Bonfim's mettle. However, Bonfim's explosiveness and relentless pressure in the octagon make him a formidable opponent.
Rodrigo Nascimento and Don'Tale Mayes will engage in a headlining rematch in the heavyweight division. While the reasoning behind this rematch remains unclear, many expect an exciting showdown. Mayes, in particular, may catch Nascimento off-guard with a surprise strike, potentially securing a knockout victory.
Middleweight contenders Caio Borralho and Abus Magomedov are primed for an intense faceoff. Magomedov's reputation suffered a setback with a prior loss to Sean Strickland, leaving his current standings uncertain. However, Borralho's in-and-out striking style gives him an advantage. Additionally, Borralho's proficient ground game may prove pivotal in controlling the fight.
In a matchup pitting contrasting styles against each other, grappling specialist Rodolfo Vieira squares off against striker Armen Petrosyan. Vieira, with a mix of memorable wins and losses, is keen to prove himself. Yet Petrosyan's meticulous striking style poses a difficult challenge for Vieira.
Experts predict that Vieira's submission skills will ultimately secure him the win.
Additionally, other preliminary fights are expected to provide thrilling entertainment, with several fighters tipped as favorites to win their respective bouts.
As UFC Sao Paulo gets ready to unleash an evening of adrenaline-fueled action, fans around the world eagerly await the outcomes of these matchups. Stay tuned for Press Stories to catch the latest updates on this epic event.