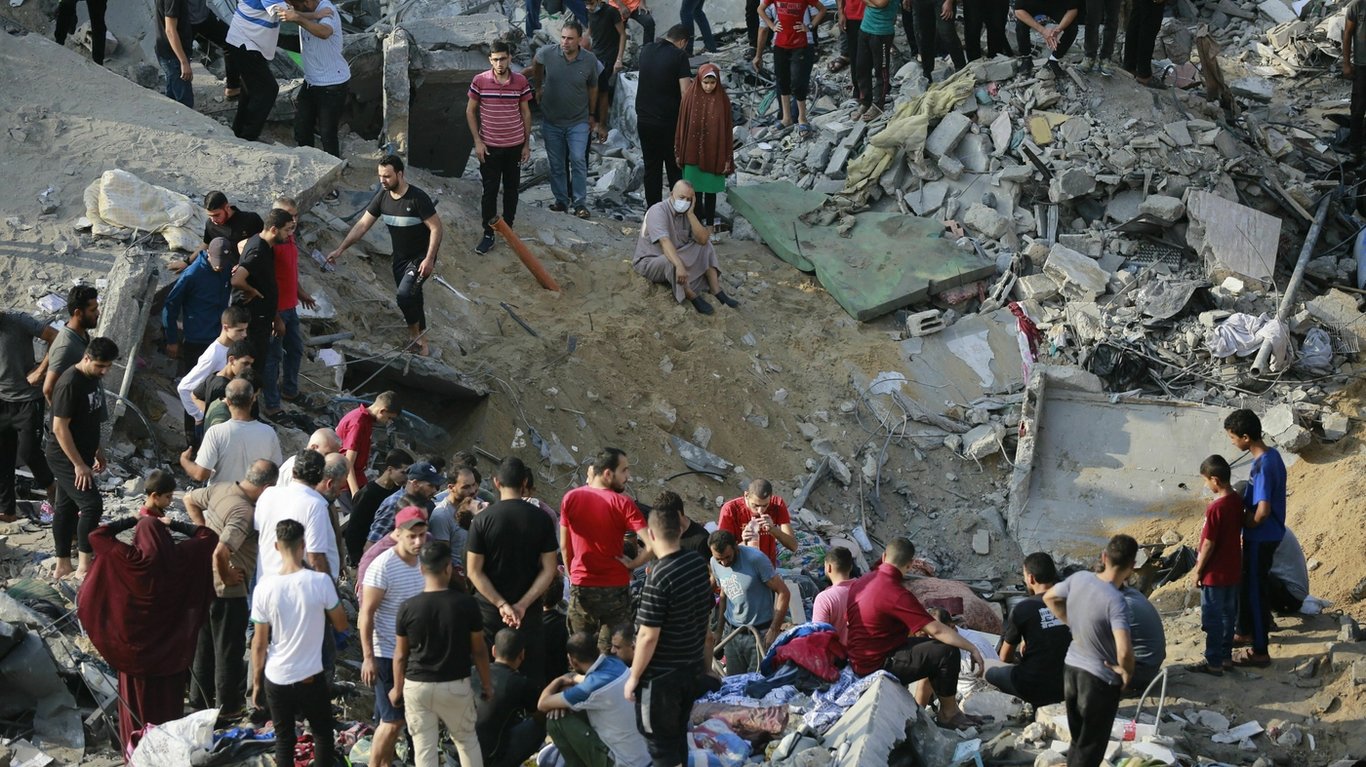 Article Title: Israeli Bombing Raises Questions Regarding Laws of War in Urban Areas
In a recent incident, Israeli military forces carried out a bombing on the Jabalia refugee camp in Gaza City, claiming it to be a Hamas stronghold with underground tunnels and a command center. However, the strike resulted in a significant number of civilian casualties, as reported by the health ministry in Gaza. This incident has now sparked a debate about the laws of war that need to be considered when engaging in military operations in urban settings.
To shed light on the matter, NPR's Mary Louise Kelly interviewed Tom Dannenbaum, an associate professor of international law. During the interview, Professor Dannenbaum discussed the rules of war that come into play in such scenarios. The discussion touched upon the necessity of distinguishing between civilian and military targets, the principle of proportionality in the use of force, as well as the humanitarian obligations that parties to a conflict must uphold.
To further engage listeners on this important topic, NPR encourages them to share their thoughts and perspectives by emailing [email protected]. This allows for a more comprehensive understanding of the issue, as public opinion and insights play a crucial role in shaping discussions around the laws of war and the protection of civilians during armed conflicts.
The episode exploring this contentious issue, entitled "Israeli Bombing Raises Questions on Laws of War," was produced by a dedicated team consisting of Matt Ozug, Linah Mohammad, and Brianna Scott. The episode received careful editing by Rebecca Davis, Larry Kaplow, Jeanette Woods, and Kathryn Fox. The executive producer for the episode is Sami Yenigun, who ensured the smooth production and delivery of the NPR segment.
As the incident in the Jabalia refugee camp continues to generate debate and concern, it highlights the urgent need for a comprehensive reassessment of the laws of war in urban areas. The protection of civilians should be an utmost priority in any armed conflict, and engaging in open dialogue and discussion is a crucial step towards finding effective solutions to complex challenges.