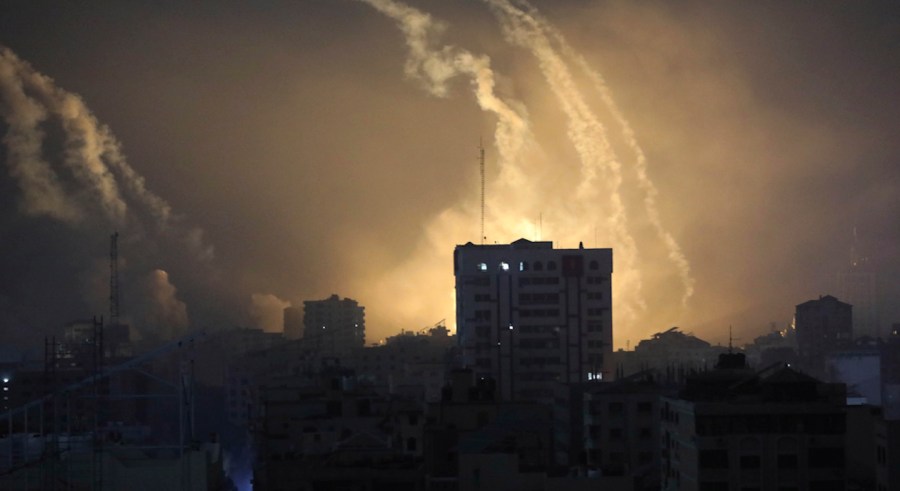 Title: Deteriorating Civil Order in Gaza Amid Ongoing Conflict Raises Concerns for UN
In the midst of the Israel-Hamas war, the United Nations Relief and Works Agency for Palestine Refugees (UNRWA) has expressed deep concern over the worsening civil order in the besieged Gaza Strip. Over the past three weeks, the situation has deteriorated rapidly, leading to fear, frustration, and desperation among the already vulnerable population.
One of the alarming incidents that has transpired is the breaking into of UNRWA warehouses and distribution centers by thousands of people. Desperate for basic necessities like food and medicine, the ongoing war and the tight siege on Gaza have driven residents to extreme measures. This further exacerbates the already dire humanitarian situation in the region.
The communication lines in Gaza have been deliberately cut off, isolating the people even more and intensifying the tension. As a response to an attack by Hamas, Israel has heavily bombarded Gaza, with ground operations intensifying over the weekend. This has prompted a massive displacement of residents, burdening local communities. Some families are now accommodating up to 50 relatives in one household, struggling to provide for their basic needs.
The UN has faced significant challenges in delivering relief to Gaza due to communication blackouts and strict inspections. UNRWA has called for a regular and steady flow of humanitarian supplies into the region to meet the growing needs and frustrations of the affected population.
Hamas's surprise attack on Israel resulted in deaths and hostage takings, provoking Israel's retaliatory airstrikes that have caused a high number of casualties, particularly among women and children. The extent of the destruction and loss of life in Gaza remains critical, demanding immediate attention and support from the international community.
As the violence and displacement escalate, it is crucial for both sides to prioritize the protection of civilians and adhere to international humanitarian law. The UNRWA and various humanitarian organizations are working tirelessly to address this emergency, but their efforts are hampered by the difficult circumstances on the ground.
The situation in Gaza continues to be a grave concern, with a pressing need for immediate attention and support. The international community must act decisively to ensure the safety and well-being of the civilian population.