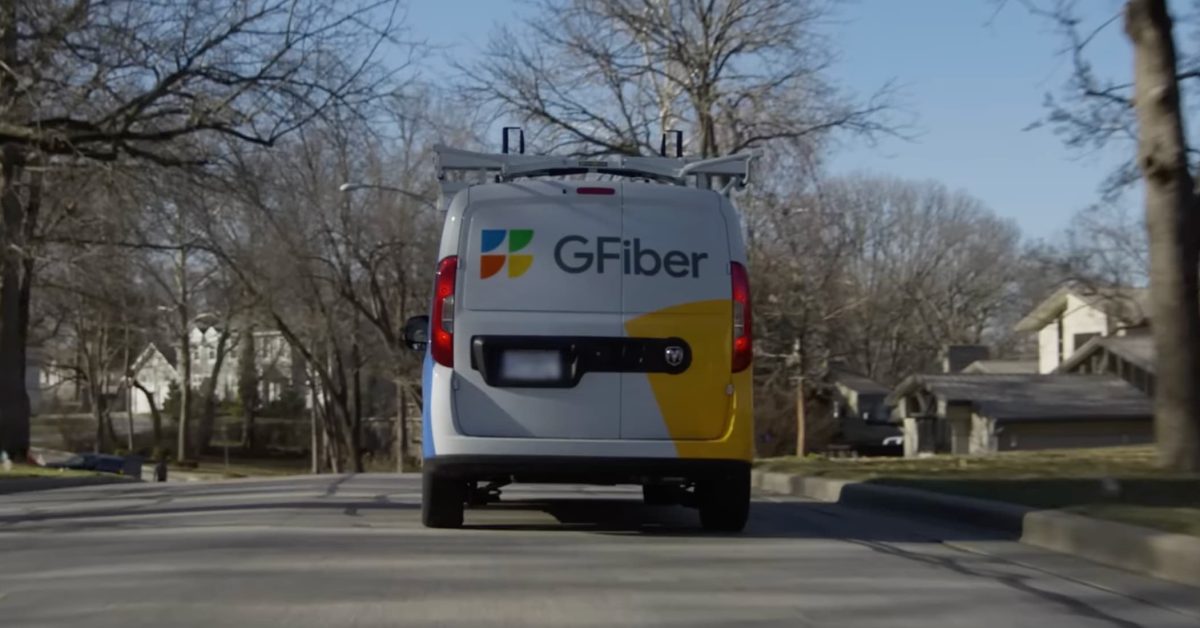 Google Fiber, the popular internet service provider, has recently undergone a significant rebranding initiative, which includes a change in their logo and the introduction of a new shortened name, "GFiber." After using a wordmark for the past decade, the company has decided to revamp its visual identity to better reflect its evolving image.
The new logo, featuring the sleek and modern "GFiber" typography, has already been implemented across various platforms. Visitors to the official fiber.google.com website will notice the prominent use of the term "GFiber," as well as on the company's installation vehicles. This strategic branding change aims to solidify and streamline Google Fiber's identity.
When it comes to their core offerings, Google Fiber continues to provide high-speed internet service at competitive prices. Starting at just $70 per month, customers can enjoy internet speeds of 1 Gig, with options reaching up to a remarkable 8 Gig for $150 in select markets. However, Google Fiber isn't stopping there. GFiber Labs, a division of Google Fiber, is actively working on testing an incredible 20 Gig residential service by the end of this year.
In addition to the logo change, Google Fiber has also updated its social media presence. The company's Twitter account has been rebranded as "GFiber," reflecting the new shortened name. However, the handle remains the same, @googlefiber, to maintain continuity and familiarity with their customer base.
Another notable development is the introduction of the website gfiber.com, which now serves as the primary entry point for Google Fiber's services. This change replaces the previous Webpass entry point and demonstrates the company's commitment to the new branding direction.
It is essential to highlight that Google Fiber, while a part of the Alphabet corporate umbrella, is an independent entity and not directly associated with Google's other products like Search and YouTube. This distinction undoubtedly showcases Google Fiber's unique focus on its internet service provision.
The rebranding efforts indicate a potential move towards further establishing independence from the Google brand in the future. With the introduction of the "GFiber" logo, increased visibility across various platforms, and the development of GFiber Labs, Google Fiber is positioning itself as a leading player in the internet service industry. This rebranding initiative demonstrates the company's determination to provide exceptional internet services while showcasing its own distinctive identity.