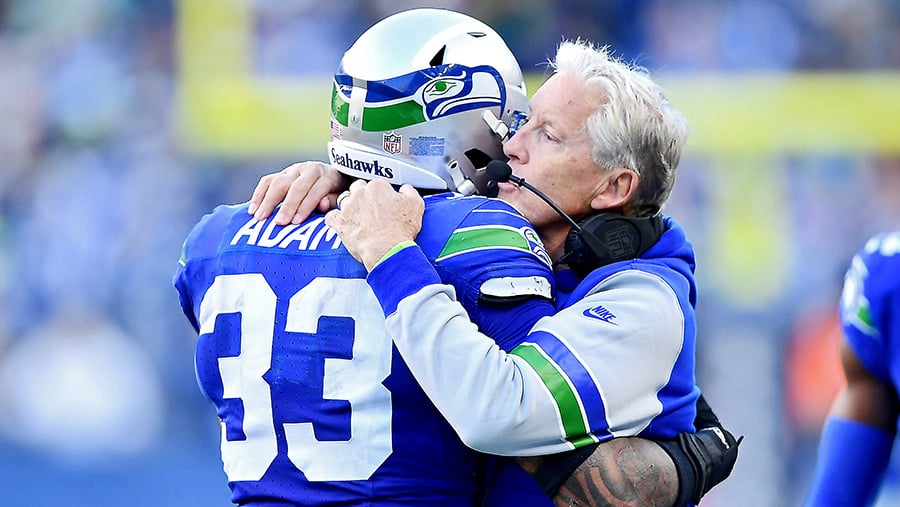 Seattle Seahawks Secure 24-20 Victory against Cleveland Browns
In an exhilarating showdown, the Seattle Seahawks emerged victorious with a last-minute touchdown drive, securing a 24-20 win over the Cleveland Browns. The game was a nail-biter until the very end, with both teams showcasing their determination and skills.
One key moment in the game came from safety Jamal Adams, who played a crucial role in securing the win for the Seahawks. Adams deflected a pass that led to an interception by Julian Love, preventing the Browns from taking the lead. Head coach Pete Carroll praised defensive coordinator Clint Hurtt for the brilliant play call that ultimately led to the interception.
The Seahawks have also seen the emergence of two standout players on their defense – linebacker Jordyn Brooks and defensive end Boye Mafe. Both players have become key contributors, making impactful plays throughout the game and solidifying Seattle's defensive line.
Despite a strong start, the Seahawks' offense, led by Geno Smith, struggled to find their rhythm. Smith completed 23 of 37 passes for 254 yards with two touchdowns and two interceptions. However, when it mattered most, the offense managed to score the go-ahead touchdown on their final drive. Jaxon Smith-Njigba credited DK Metcalf for a key block on his touchdown, highlighting the team's unity and cooperation.
Smith acknowledged the importance of rewarding the efforts of the Seahawks' defense with points. The defense has shown significant improvement in recent weeks and played a vital role in securing the win against the Browns. However, Seattle's defense struggled to defend against the Browns' successful use of the screen game, and they will need to focus on improving in that area.
With this victory, the Seahawks now sit atop the NFC West. The San Francisco 49ers' loss to the Cincinnati Bengals paved the way for Seattle to claim the first-place position. The team will look to build on this success and continue their strong performance in the coming weeks.