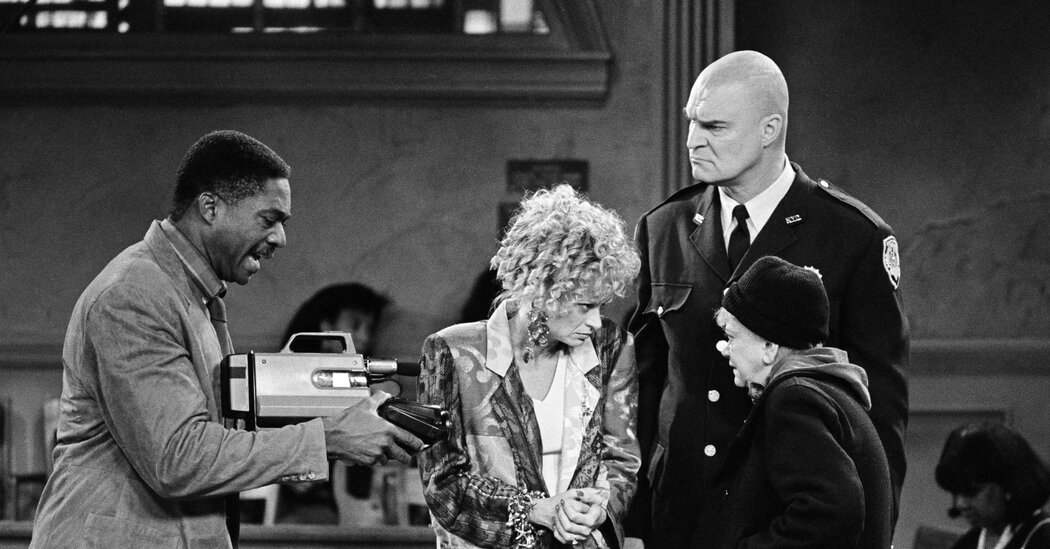 Richard Moll, the beloved actor famous for his role as Bull on the hit NBC sitcom "Night Court," has sadly passed away at the age of 80. The news of Moll's death was confirmed by a family spokesperson, although no cause of death was given.
Throughout his remarkable career spanning over four decades, Richard Moll took on various roles in both television and film. However, it was his portrayal of the lovable character Bull Shannon in "Night Court" that catapulted him to widespread recognition. Moll brought a sense of lighthearted innocence to the show, which followed the shenanigans of a fictional municipal night court in Manhattan. He portrayed Bull Shannon for all nine seasons of the series, from 1984 to 1992, etching his character into the hearts of countless fans.
The original cast of "Night Court" included Harry Anderson as Judge Harry Stone and John Larroquette as prosecutor Dan Fielding. Larroquette is the only returning actor in the recently premiered rebooted version of the show, which pays homage to the beloved original series.
Even after his time on "Night Court," Richard Moll continued to showcase his talent as an actor and voice-over artist. His dedication to his craft remained unwavering until at least 2018, ensuring his presence was felt in the entertainment industry.
The passing of Richard Moll leaves behind a void in the acting world. He will be remembered as a highly skilled artist who left an indelible mark on television with his unforgettable portrayal of Bull Shannon. As fans mourn the loss of this talented individual, his legacy will live on through the timeless episodes of "Night Court" that brought joy and laughter into the lives of audiences worldwide.