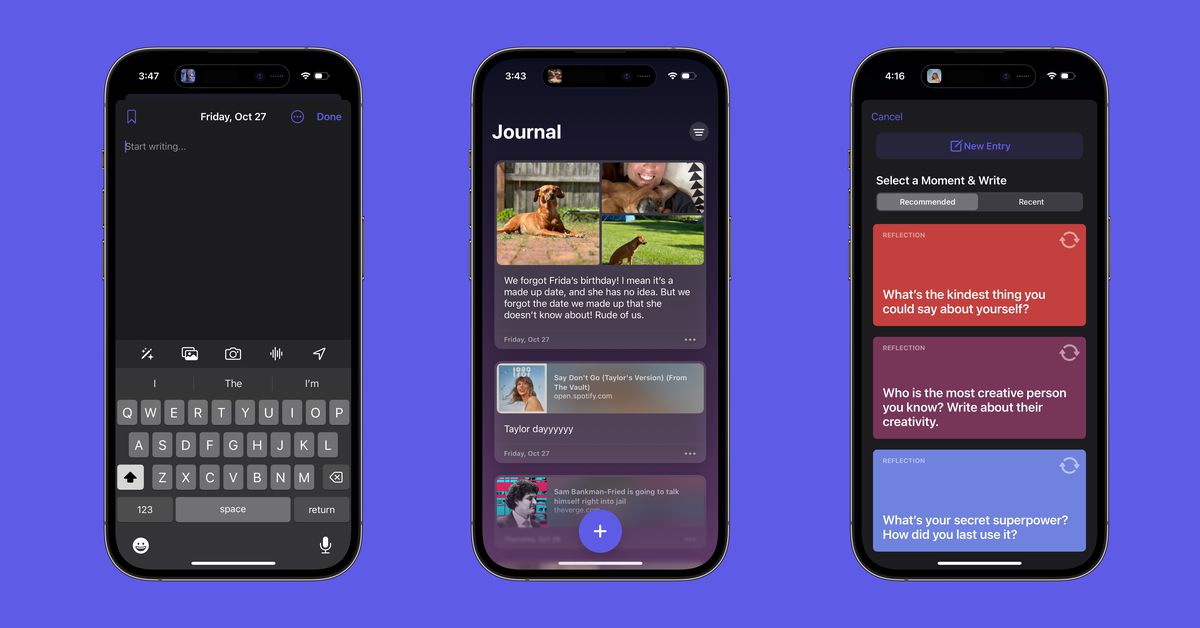 Apple has recently launched a new app named Journal, which is designed to revolutionize the journaling experience for iPhone users. With a simple interface and a reverse-chronological timeline of entries, Journal makes it easier than ever for users to document their lives and thoughts.
One of the key features of Journal is the ability to add multimedia elements to entries. Users can include photos, videos, voice memos, and location information to make their journal entries more vivid and engaging. Additionally, the app provides prompts for reflection and self-improvement, making it not just a place for recording events, but also a tool for personal growth.
A unique aspect of Journal is its use of machine learning technology to suggest "Moments" for users to include in their journal. By analyzing data from various sources such as SiriKit, CallKit, and HealthKit, the app can generate personalized suggestions tailored to each individual. However, this feature has raised concerns among users regarding privacy and control over the suggested content.
What sets Journal apart is that it also offers the Moments feature to third-party journaling apps, providing them with the opportunity to enhance their own offerings. This move by Apple reinforces their commitment to improving the overall journaling experience, not just limited to their own app.
To add content to Journal, users can simply utilize the iPhone's share sheet. This convenience adds to the app's focus on simplicity and ease of use. However, some advanced features that are commonly found in other diary apps, such as tags or folders, are missing from Journal.
While Journal may appeal to beginners in the world of journaling, it is unlikely to replace existing diary apps that offer more advanced features. Nevertheless, Apple's aim behind the app is to leverage the unique data stored on iPhones to enrich users' lives and promote mindfulness.
The introduction of Journal also raises thought-provoking questions about privacy and the role of artificial intelligence in our lives. How well do our devices really know us? And to what extent should we rely on AI to enhance our personal experiences? These are questions that Journal and other similar apps force us to confront.
Overall, Apple's release of Journal has sparked excitement among iPhone users looking for an innovative journaling experience. With its user-friendly interface, multimedia capabilities, and personalized suggestions, the app has the potential to become a valuable tool for self-expression and personal growth.