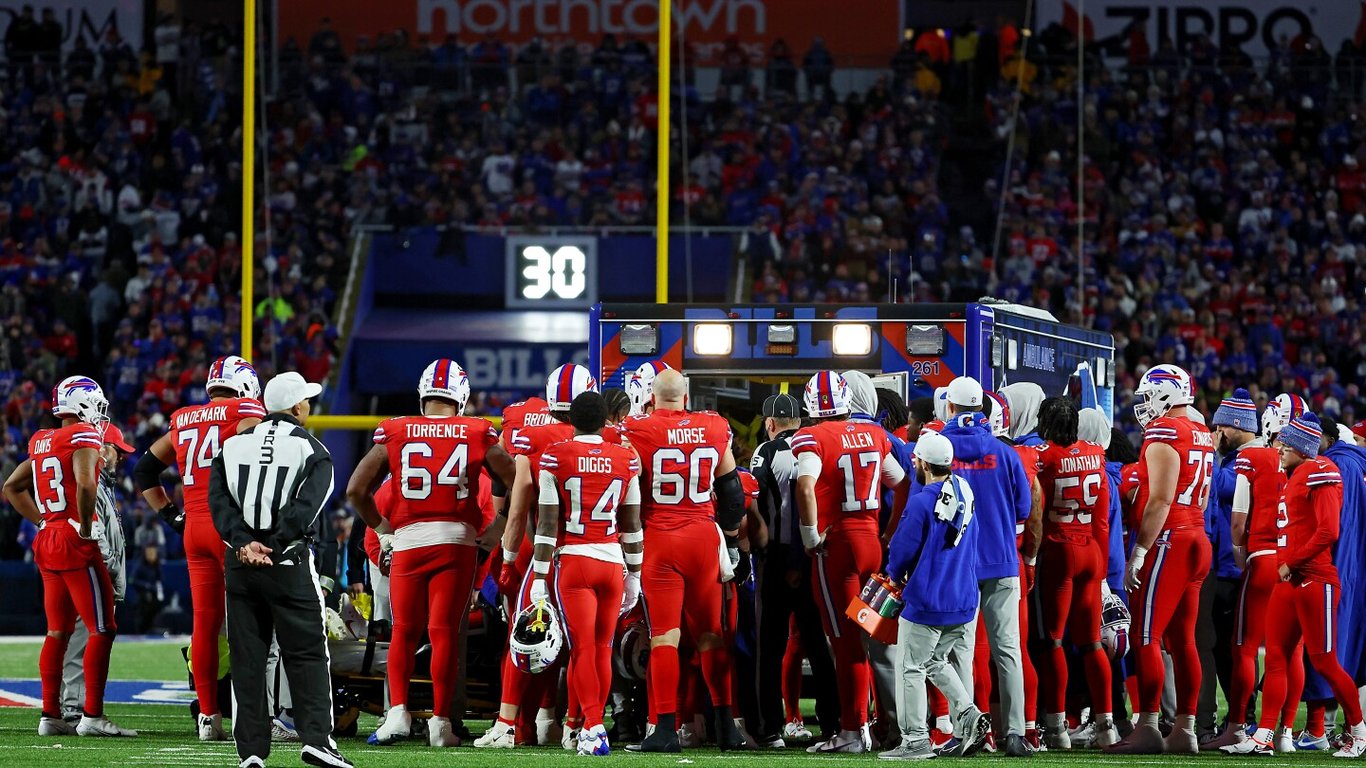 Title: Bills Running Back Damien Harris Injured in Sunday Night's Game Against Giants
In a tense Sunday night matchup against the New York Giants, Buffalo Bills running back Damien Harris suffered a neck injury during a fateful collision. The incident took place after Harris was hit by Giants linebacker Bobby Okereke on a short run.
The severity of the injury was immediately apparent, as Harris was loaded onto a backboard and quickly taken off the field via ambulance. The entire stadium fell into a collective hush, anxiously awaiting updates on the player's condition.
Before leaving the field, Harris managed to flash a thumbs up, giving hope to worried fans. This gesture indicated that he still retained some movement in his arms and legs, providing some relief amidst the anxiety. Soon after, the Bills organization officially confirmed that Harris did, in fact, maintain movement in his extremities.
Head coach Sean McDermott delivered a positive update on Harris' well-being, stating that the running back displayed full movement in his arms and legs. McDermott expressed gratitude for the initial reports and shared his optimism about Harris' recovery trajectory.
This unfortunate injury comes as a blow to the Bills, who acquired Harris this year after he spent four successful seasons with the New England Patriots. Harris had quickly become an integral part of the team's strategy, showcasing his skills on the field and successfully contributing to the Bills' offense.
Despite this setback, the Bills remain hopeful for Harris' recovery and return to the field. The team's medical staff will continue to monitor his progress closely while providing the necessary care and support.
As with any injury in professional sports, the well-being of the player remains the top priority. Fans across the league are sending their thoughts and well wishes to Harris, hoping for a swift and full recovery.
This incident serves as a sobering reminder of the high stakes and potential dangers athletes face each time they step onto the field. As the NFL community rallies around Harris, players, coaches, and fans alike are reminded of the importance of player safety and the need to take necessary precautions to prevent such injuries.
Press Stories will continue to cover Harris' progress and provide updates on his recovery as more information becomes available.