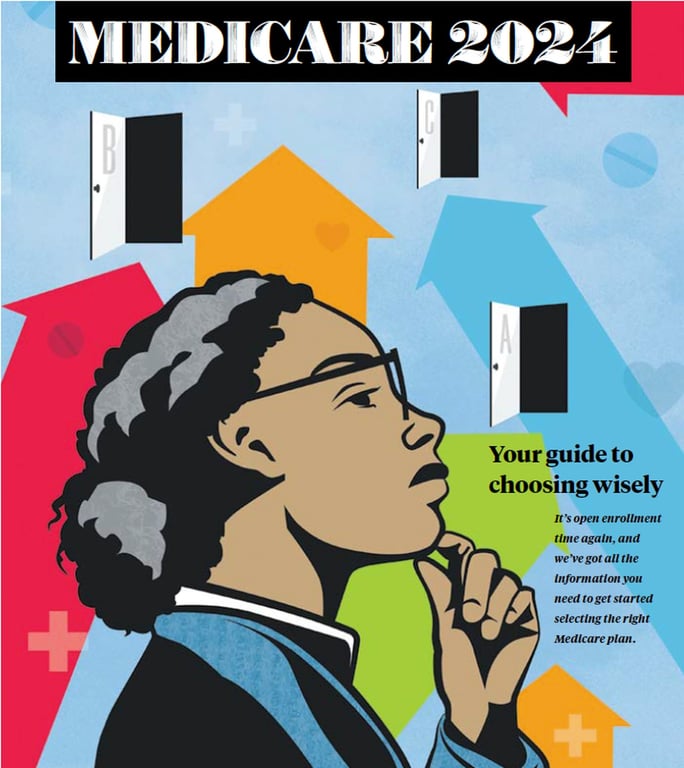 Title: Medicare Advantage Plans on the Rise, Despite Concerns of Rejected Claims and Limited Options
During the Medicare open enrollment period, Medicare Advantage plans have gained significant popularity among seniors, surpassing traditional Medicare in recent years. In 2023, more Americans opted for Medicare Advantage plans, with a staggering 51% of the total Medicare population enrolled in these plans.
However, some concerns have arisen regarding the practices of insurers offering Medicare Advantage plans. Accusations of rejecting legitimate medical claims and making false statements in marketing materials have been levied against some insurers. These allegations have raised doubts about the reliability and transparency of Medicare Advantage plans.
To exacerbate the situation, several doctors and hospitals have decided to discontinue their association with Medicare Advantage insurance companies due to low reimbursements. This move not only limits the choices available to seniors but also raises questions about the quality and accessibility of healthcare services for those enrolled in Medicare Advantage plans.
Despite the concerns, the federal government continues to allocate substantial funds to insurers offering Medicare Advantage plans. This financial support underscores the government's belief in the potential of these plans to enhance elderly Americans' healthcare experience.
It's crucial to understand that Medicare consists of different parts, with Medicare Advantage plans falling under Part C. These plans often offer additional services such as prescription drug coverage, dental, and vision, which are not covered by traditional Medicare.
The range of options for Medicare Advantage plans is extensive, with nearly 4,000 plans available nationwide and a remarkable 124 plans in Oregon alone. Insurers are competing fiercely to attract customers by offering various benefits and extras, such as dedicated guides or coverage for alternative medicine.
To make an informed decision, consumers are advised to consider the ratings provided by the Centers for Medicare & Medicaid Services (CMS) when choosing a plan. Additionally, understanding the plan's network of caregivers is essential, as it affects the availability and quality of healthcare services.
Unfortunately, the impact on patient care cannot be overlooked, as certain clinics and hospitals have halted their partnerships with specific insurance companies due to inadequate payment structures. Consequently, treatment delays and pre-approvals for medical tests and procedures have also become more common.
In conclusion, the growing popularity of Medicare Advantage plans during Medicare open enrollment is undeniable. However, concerns regarding the rejection of claims, limited options, and potential negative impacts on patient care highlight the need for thoughtful consideration when selecting a Medicare Advantage plan. By thoroughly researching ratings, networks, and available services, seniors can make the best decision for their healthcare needs.