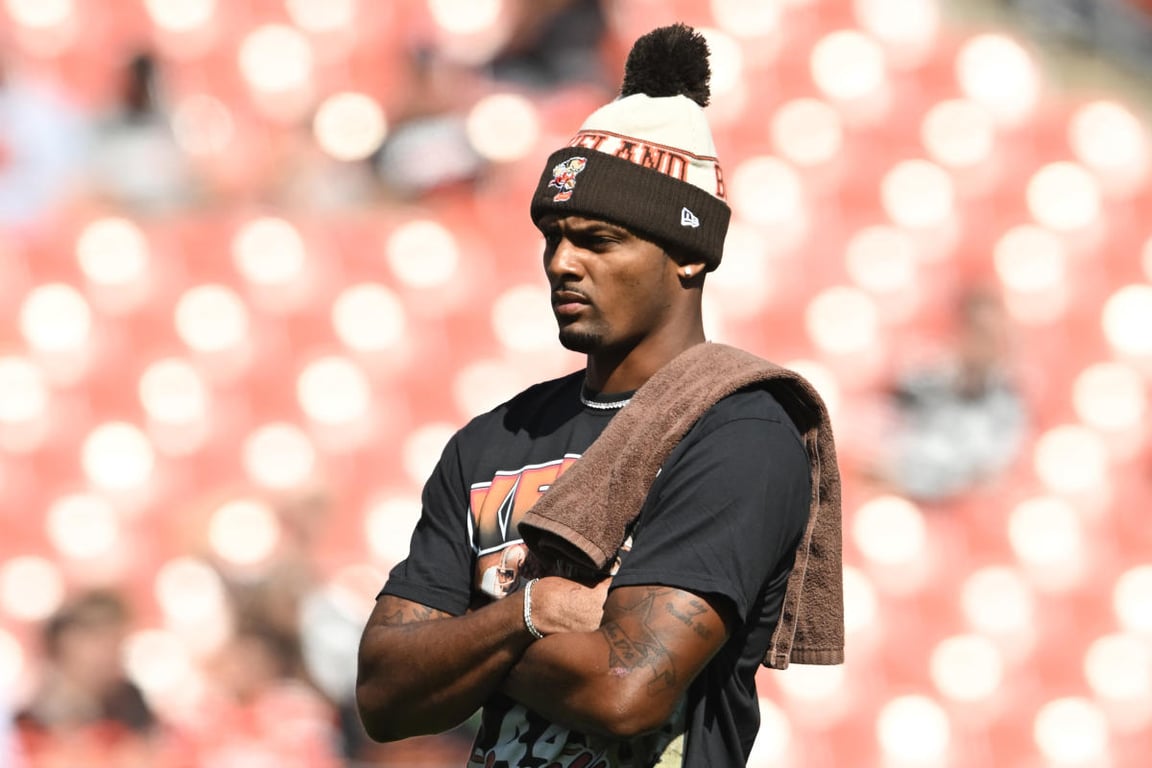 Title: Cleveland Browns Quarterback Deshaun Watson Remains Benched Due to Ongoing Shoulder Injury
In a frustrating turn of events for both the Cleveland Browns and their fans, star quarterback Deshaun Watson will miss yet another game due to a lingering shoulder injury, despite being medically cleared two weeks ago.
The mystery surrounding Watson's prolonged absence from the field has left many wondering why he is still unable to play, especially after he expressed confidence in his return before the Ravens game. It appears that the quarterback's ability to drive the ball effectively is still compromised, preventing him from performing at his usual level during a game.
According to the team, Watson is doing everything possible to get back on the field, but his inability to deliver the ball with the necessary power and accuracy has resulted in his continued absence. This news has raised concerns among some of his teammates, who were reportedly "kind of aggravated" that Watson did not suit up for the previous game.
Speculations are also swirling around Watson's lucrative $230 million fully guaranteed contract, which may be influencing the team's decision to keep him sidelined. Critics argue that the financial considerations tied to his contract could be an underlying factor in the ongoing discussion regarding his playing status.
Despite the uncertainty surrounding his current situation, it is expected that Watson will eventually make his long-awaited return or, alternatively, the team may be forced to disclose that his injury is more severe than has been previously revealed.
The Cleveland Browns' faithful fans eagerly await the day their star quarterback can lead the team once again. Until then, only time will tell when Deshaun Watson will step back onto the field and resume his crucial role in the team's quest for success. Stay tuned for further updates on this developing story.