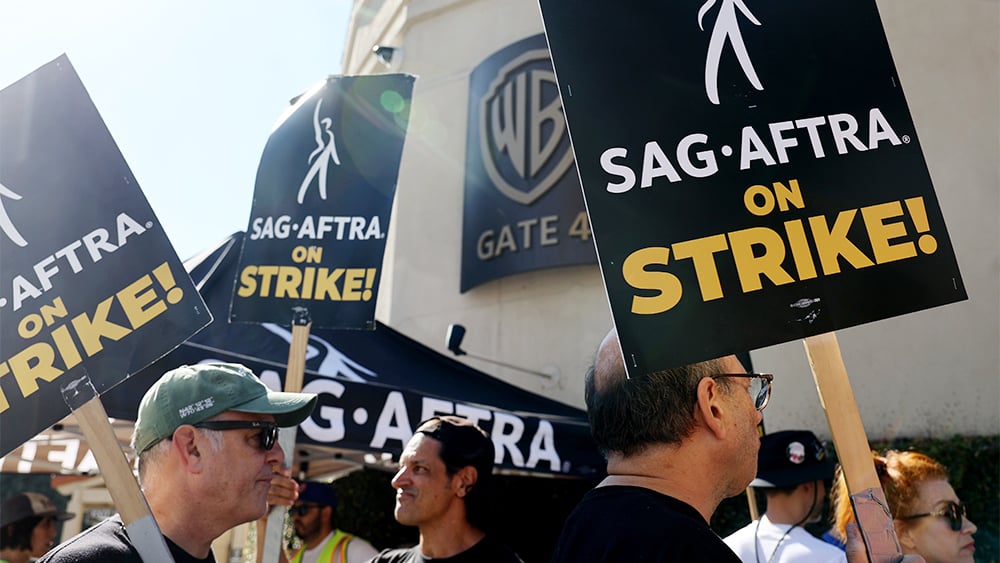 SAG-AFTRA Cancels Pickets in New York and Los Angeles Amid Safety Concerns
In a surprising turn of events, the Screen Actors Guild-American Federation of Television and Radio Artists (SAG-AFTRA), a prominent Hollywood guild, announced the cancellation of their pickets in New York and Los Angeles. The decision was made due to potential safety concerns that are unrelated to their ongoing strike.
The cancellation comes just days after the Alliance of Motion Picture and Television Producers (AMPTP) broke off talks with SAG-AFTRA on Wednesday, failing to reach a satisfactory deal. This development has further strained the already tense relationship between the guild and the producers' alliance.
Despite the setback, SAG-AFTRA remains committed to their cause and has stated that they will resume picketing next week. In a statement, they urged everyone to prioritize their safety, emphasizing the importance of maintaining a peaceful and secure environment.
In a separate global headline, the Palestinian militant group Hamas has called for worldwide demonstrations in support of Palestine, scheduled for Friday. The announcement has raised concerns regarding the potential for unrest and possible security threats.
In response to the situation, New York City Mayor Eric Adams and Governor Kathy Hochul have reassured the public that there are currently no credible or specific threats against the city. However, they emphasized the importance of remaining vigilant and proactive during this sensitive time.
To ensure the safety of the public, the New York Police Department (NYPD) has increased uniform deployments at large gatherings and cultural events as a precautionary measure. The department aims to maintain order and provide a sense of security to residents and visitors alike.
Similarly, the Los Angeles Police Department (LAPD) has stated that they have no information on specific or credible threats to the city. However, they remain vigilant and will continue to assess the situation closely. In an effort to support local communities, the LAPD has committed to providing extra patrols and reaching out to both Jewish and Muslim communities during this challenging time.
With tensions running high on multiple fronts, it is crucial for authorities and communities to work together to ensure the safety and well-being of everyone involved. SAG-AFTRA's decision to temporarily halt pickets underscores the importance of maintaining a secure environment as negotiations continue. Meanwhile, law enforcement agencies are taking proactive measures to prevent any potential disturbances during the worldwide demonstrations in support of Palestine.