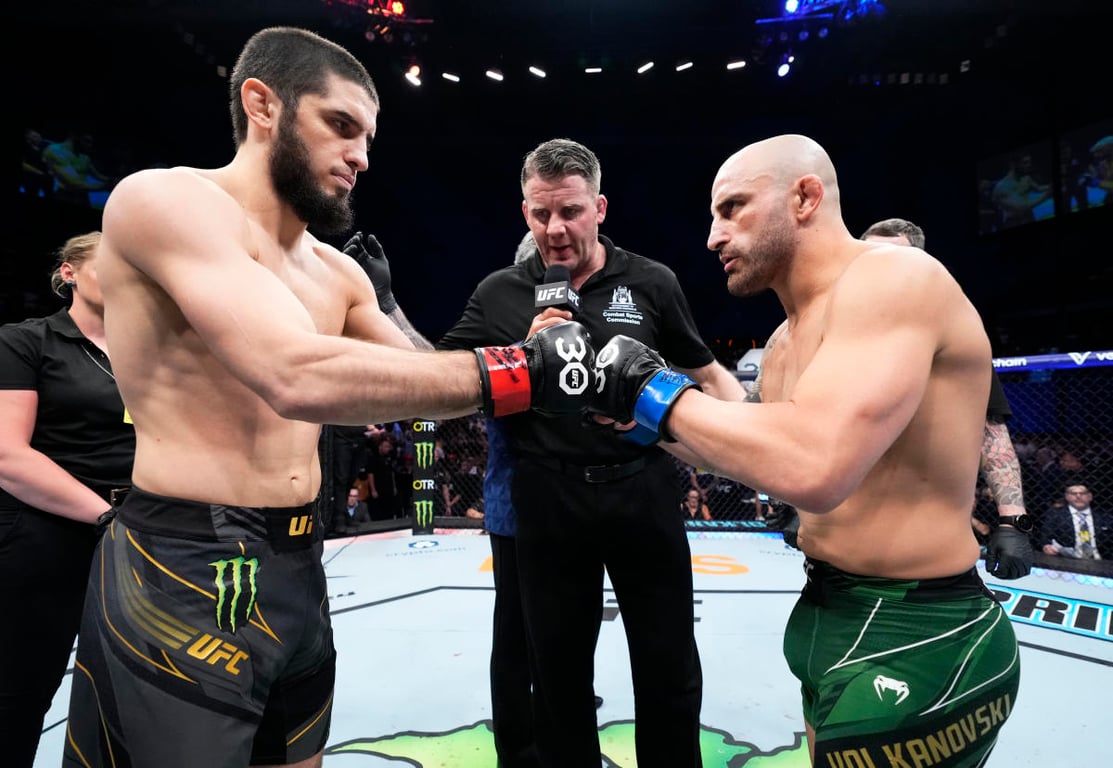 Title: Alexander Volkanovski to Rematch Islam Makhachev at UFC 294 After Charles Oliveira Withdraws Due to Injury
In an unexpected turn of events leading up to UFC 294, Charles Oliveira, the former lightweight champion, has been forced to withdraw from his highly anticipated fight against Islam Makhachev due to a cut in his eyebrow. As a result, UFC president Dana White announced a new main event lightweight title rematch between Alexander Volkanovski and Makhachev, much to the disappointment of fans looking forward to the Oliveira-Makhachev showdown.
White confirmed Oliveira's withdrawal and expressed his disappointment in how Oliveira's team handled the injury situation. Meanwhile, he commended Volkanovski and his team for stepping up to the challenge on short notice. The UFC had a backup fighter, Mateusz Gamrot, ready to take Oliveira's place, but ultimately decided to go ahead with the Volkanovski-Makhachev rematch, which promises to be an action-packed fight.
This rematch between Volkanovski and Makhachev comes after their previous face-off in February, where Makhachev emerged victorious by unanimous decision, claiming the lightweight belt. Volkanovski will undoubtedly be seeking redemption and looking to reclaim his title. On the other hand, Makhachev will be determined to prove himself once again as the reigning lightweight champion.
For Charles Oliveira, this setback adds to his recent struggles in the octagon. He initially lost his belt a year and a half ago due to missing weight in a title defense against Justin Gaethje. With this latest injury forcing him out of a crucial rematch, Oliveira's road to redemption will likely face further obstacles. However, fans remain hopeful that he will recover swiftly and return to the octagon stronger than ever.
UFC 294 promises to be an event full of intense action and anticipation as Volkanovski and Makhachev prepare to go head-to-head once again for the lightweight title. Meanwhile, the setback faced by Oliveira only adds fuel to the fire of his determination to reclaim the belt in the future. As fight night approaches, fans eagerly await the outcome of this highly anticipated rematch and the implications it holds for the ever-changing landscape of the UFC lightweight division.