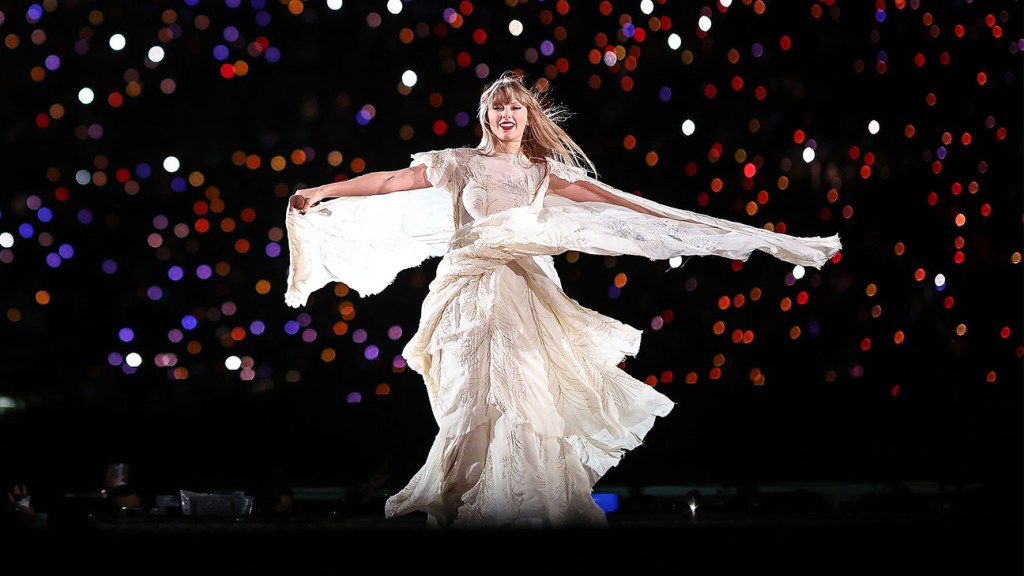 Taylor Swift's concert film, "Taylor Swift: The Eras Tour," is set to shatter box office records, with projections of a global opening ranging from $150 million to $200 million. The film is expected to earn $100 million to $125 million in North America and an additional $50 million to $75 million overseas.
Distributed by AMC Theatres, the concert film will be screened in over 8,500 cinemas across approximately 100 countries, including all AMC locations in the U.S. This unconventional move saw Taylor Swift's team bypass Hollywood studios, instead partnering directly with AMC to bring the film to the big screen.
With over $100 million in advance ticket sales and many shows already sold out for its opening weekend, "Taylor Swift: The Eras Tour" is poised to become the highest-grossing concert film of all time in its first weekend alone. Despite its lengthy runtime of two hours and 48 minutes, the film is anticipated to have one of the biggest openings of the year.
The success of "Taylor Swift: The Eras Tour" can be attributed to the high demand from fans who were unable to attend the live "Eras Tour" due to sold-out shows. The tour concluded in the U.S. but will resume in November for international performances.
The film is expected to appeal to younger female adults, teenagers, and girls, much like other successful films targeted towards female audiences, including Barbie and Disney's live-action reimaginings. It is likely to benefit from repeat viewings by these demographics.
The current record holder for the top-grossing concert film in the U.S. is Justin Bieber's "Never Say Never," which earned $73 million domestically. The global record is held by Michael Jackson's "This Is It," with $181.9 million.
AMC CEO Adam Aron secured the distribution rights for "Taylor Swift: The Eras Tour," attracting the attention of multiple Hollywood studios. This unique move is due to the film's release schedule, which only screens in theaters from Thursdays through Sundays.
Overall, Taylor Swift's concert film is set to make a massive impact on the box office, breaking records and captivating audiences worldwide. Fans who were unable to experience the live "Eras Tour" will now have the opportunity to witness the spectacle on the big screen. With high anticipation and overwhelming ticket sales, this film is sure to be a hit.