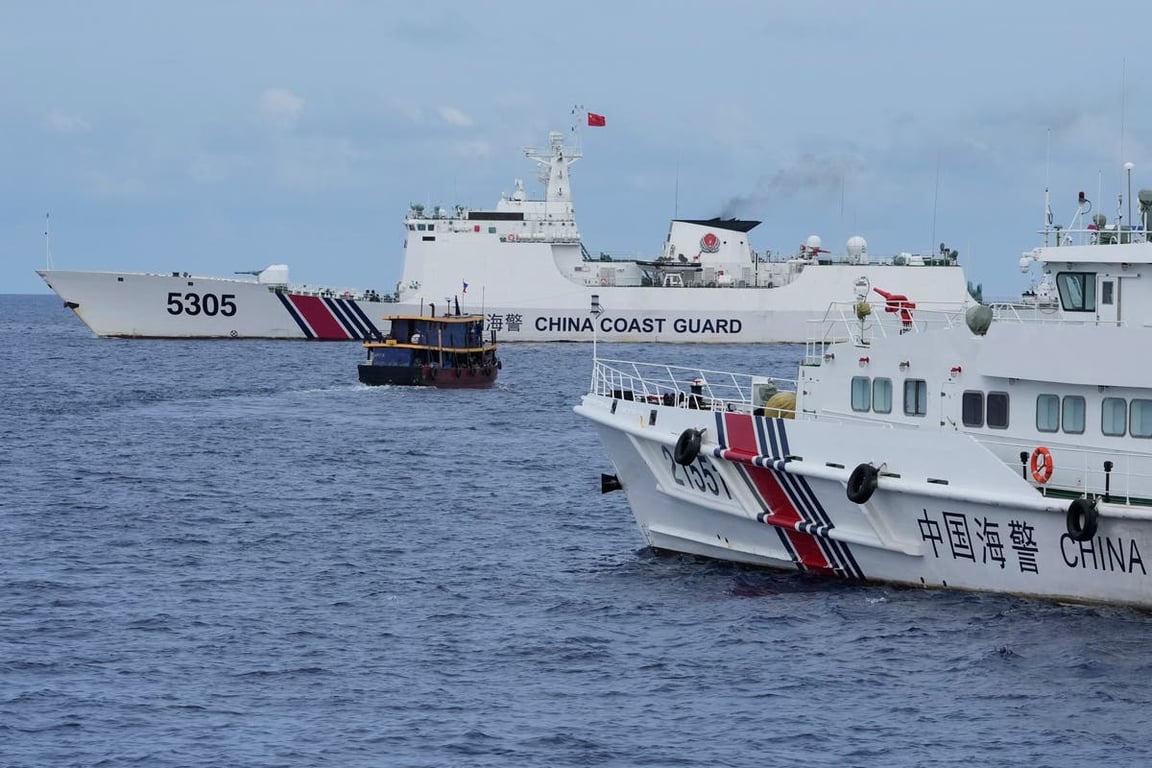 Chinese Coastguard Ship Endangers Philippines Patrol Ship in South China Sea
In a recent incident that has raised concerns about territorial disputes in the South China Sea, a Chinese coastguard ship came dangerously close to a Philippine patrol ship near the Second Thomas Shoal. The standoff lasted for eight hours, during which another Philippine coastguard vessel was surrounded by Chinese coastguard and militia ships.
The Chinese ship approached within a mere 4 meters of the patrol ship, almost causing a collision. This incident marks the second confrontation between China and the Philippines in recent months, highlighting the ongoing tensions in the contested waters.
The standoff intensified when China formed a blockade in the high seas off the shoal. However, two supply boats escorted by the Philippine coastguard successfully breached the blockade and delivered supplies to a Filipino marine outpost. This bold move demonstrated the Philippines' determination to assert territorial control despite China's attempts to prevent reinforcement.
Philippine authorities strongly condemned the incident, denouncing it as a violation of international law. They accused China of breaching their territorial control and claimed that the vessels entered the waters without permission. The Philippine government expressed concern over China's actions at sea and declared readiness to respond to any potential emergencies.
China has long claimed sovereignty over the South China Sea, which also overlaps with the waters of Malaysia, Vietnam, Brunei, Taiwan, and the Philippines. These territorial disputes have become a sensitive issue in the ongoing rivalry between the United States and China in the region.
The US has a vested interest in the South China Sea, and if a major conflict were to occur, it may come to the aid of the Philippines if its forces come under attack. To assert territorial control, a small contingent of Filipino marines and navy personnel have been stationed on the BRP Sierra Madre, a marooned warship. However, China has surrounded the ship with its coastguard and militia vessels in an attempt to prevent the Philippines from reinforcing it.
The incident that occurred during a voyage where the Philippine patrol invited The Associated Press to expose China's aggressive actions in the South China Sea further highlights the urgency of the situation. As tensions continue to escalate, the international community will closely watch how the situation unfolds and whether peaceful resolutions can be reached to ease tensions in the disputed waters.