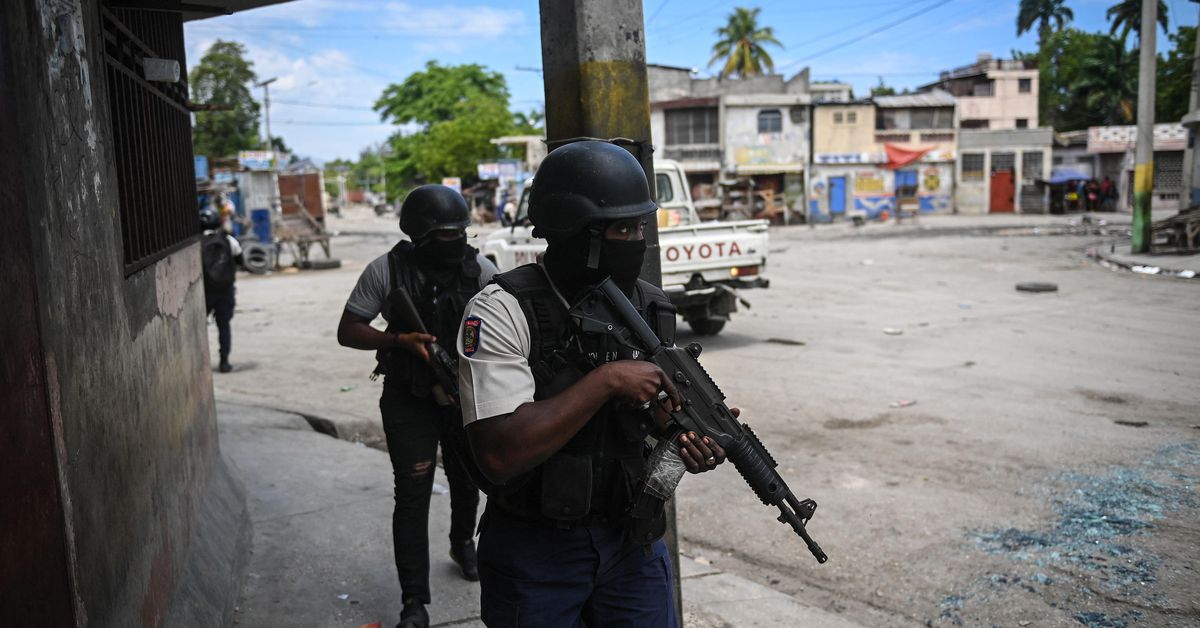 Title: International Community Intervenes in Haiti to Stabilize Security Situation
In a significant step towards stemming the tide of violence in Haiti, the international community has decided to intervene in Port-au-Prince, the capital city plagued by gangs and terrorizing civilians for the past two years. The United Nations Security Council has authorized a multinational security mission, spearheaded by Kenya's national police force, to tackle the escalating gang-related violence.
Under the banners of gang federations G9 and G-PEP, armed groups have seized control of Port-au-Prince, engaging in drug trafficking, kidnapping, extortion, and recruiting children for their criminal activities. Acts of violence have become alarmingly commonplace as the Haitian National Police force finds itself outgunned and underpaid, rendering the need for international assistance dire.
However, concerns loom over the long-term effects of this intervention, given Haiti's history of external interference and a lack of investment in governance and the economy. The country's political landscape further complicates matters, with a lack of consensus on the legitimacy of acting Prime Minister Ariel Henry as the country's leader.
Leading the intervention, Kenya's national police force will dispatch 1,000 officers to aid and train the Haitian police force. Multiple Caribbean nations, along with diverse support from countries across Asia, Africa, Latin America, and the Caribbean, will also contribute officers or troops to the mission. The operation, dubbed the Multinational Security Support (MSS), is expected to last a year, with a review scheduled after nine months.
The central focus of the intervention will be collaborating with the Haitian police to identify gang structures and disrupt their funding streams, ultimately curbing the violence. Recognizing Henry as the legitimate leader, the intervention has drawn criticism from sections of the Haitian population, who fear that it may primarily serve Henry's interests rather than the Haitian people's.
Haiti's past experiences with international interventions have yielded mixed results, some contributing to further destabilization instead of fostering long-term stability. This raises concerns about oversight and accountability for the current security mission, considering previous incidents of human rights abuses and allegations of sexual exploitation.
While the intervention aims to address gang violence, it does not directly tackle the underlying issues of political legitimacy and governance in Haiti. Proposals for political transition frameworks, such as the Montana Accord and the December 21 Accord, have been put forth but remain unimplemented.
Although offering support, the United States has refrained from assuming a leadership role in the intervention. In light of these developments, the international community is called upon to address both the security crisis and the pressing issue of political legitimacy in Haiti, fostering a comprehensive approach to restore stability.