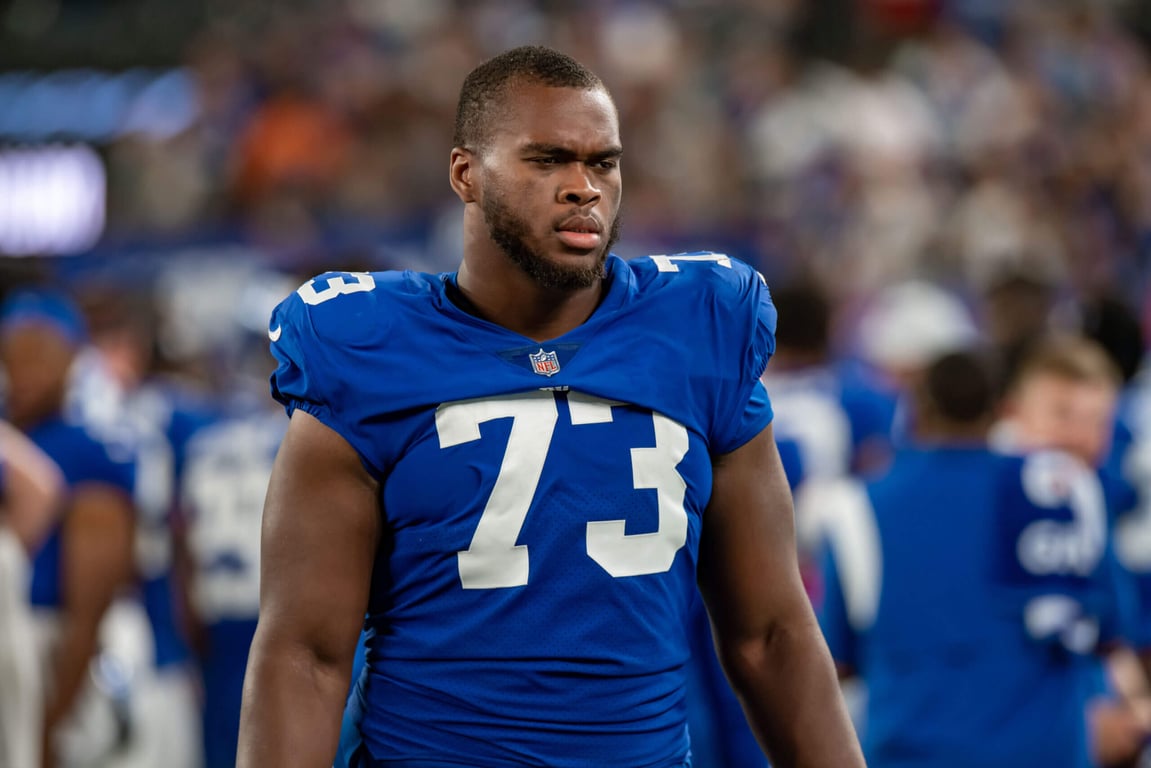 Title: New York Giants' Evan Neal Addresses Critics Amid Offensive Line Struggles
In the face of mounting criticism, New York Giants' right tackle, Evan Neal, has fired back at his detractors, challenging their credibility and suggesting they hold menial jobs. Despite offseason improvements, Neal's performance on the offensive line has been underwhelming in the first four games of the season.
Statistical analysis reveals that Neal has allowed a high number of pressures, hurries, and hits. The height of the team's struggles came during a game against the Seattle Seahawks, where Neal was part of a line that allowed a shocking 11 sacks. This dismal performance drew the ire of fans, who directed their boos at the struggling offensive lineman.
Unfazed by the boos, Neal responded by telling fans to "boo louder." However, he later expressed remorse for his comments, acknowledging the passion and frustration of the fans. It was a clear sign that the mounting pressure was getting to him.
Adding to the Giants' woes, the offensive line has been plagued by injuries, forcing frequent rotation of starters. This instability has further contributed to their struggles, with opposing defenses exploiting the weaknesses in their protection.
The Giants' offense as a whole has been lackluster throughout the season, struggling to produce points and marred by multiple interceptions thrown by quarterback Daniel Jones. These shortcomings have increased the frustrations on the team's sideline, as visible during the game against the Seahawks.
As the season progresses, the Giants and Neal will need to work on communication and coordination to address the glaring issues with their offensive line. The coaching staff will likely have to assess the effectiveness of their current approach and consider making changes to improve the team's performance.
Despite the vocal criticism and disappointing results, it is essential for the Giants organization and fans alike to rally behind their players, supporting them in their quest for improvement. With ample time left in the season, the Giants still possess the potential to turn their fortunes around, and perhaps, silence the critics who have been quick to judge.