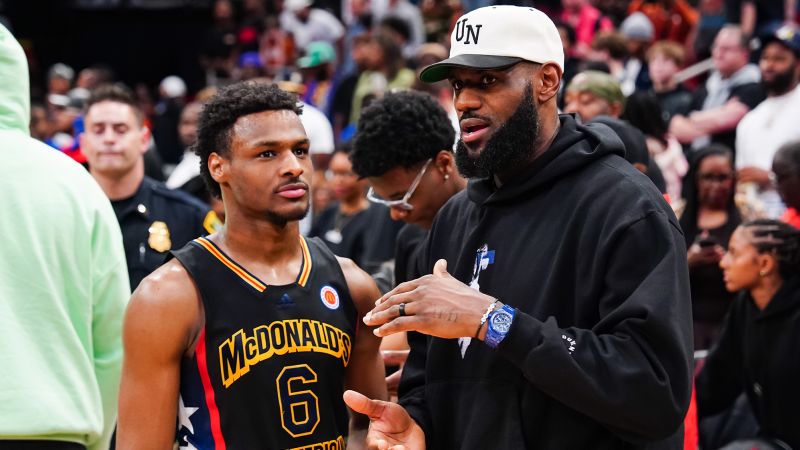 Bronny James, the son of basketball superstar LeBron James, has successfully undergone surgery following a cardiac arrest that occurred in July. The 18-year-old is now on track to make a return to the basketball court this season as a player for the University of Southern California (USC). The surgery was necessary due to Bronny's diagnosis of a congenital heart defect, but doctors anticipate a full recovery.
LeBron James expressed his happiness and relief that his son is doing well after the surgical procedure. He also praised the coaching and medical staff at USC for their exceptional handling of the situation. Given Bronny's status as a first-round prospect in the 2024 NBA draft, LeBron has previously expressed his desire to one day have the opportunity to play alongside his son in the NBA.
With Bronny's health in mind, LeBron has made it clear that he intends to dedicate the upcoming NBA season to his son and stressed the importance of family in his life. However, the basketball icon remained uncertain about his own future, especially when asked if this could potentially be his last season in the NBA. LeBron's focus also extends beyond the NBA, as he has expressed interest in representing Team USA in the 2024 Olympic Games in Paris.
As Bronny recovers and prepares to rejoin the basketball world, fans and basketball enthusiasts eagerly anticipate seeing him shine on the court. Both LeBron and Bronny have captured the attention and admiration of millions, and it appears that the father-son duo's journey in the world of basketball is far from over.