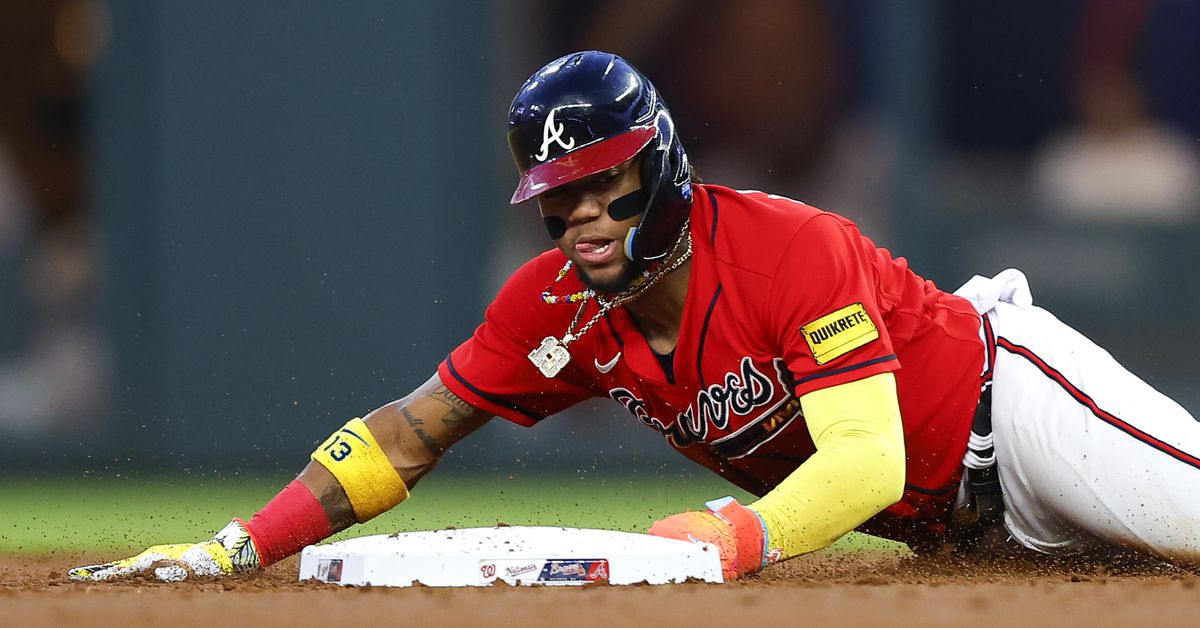 Atlanta Braves' Ronald Acuña Jr. Proves Himself as Stolen Base King, Breaking Otis Nixon's Record
In a historic game for the Atlanta Braves, outfielder Ronald Acuña Jr. achieved yet another milestone in his remarkable season. Acuña broke Otis Nixon's modern-day stolen base record by securing his 73rd steal of the season. This achievement solidifies his position as one of the most electrifying players in the game today.
Acuña's dominance on the basepaths has been a key highlight of his extraordinary season. He became the first player in history to achieve a 40-home run, 70-stolen base season. His combination of power and speed has elevated him to an elite class of players, and he continues to set new standards for excellence.
Beyond his stolen base record, Acuña has also excelled in other statistical categories. He has an impressive 147 runs scored and 215 hits entering the game, showcasing his ability to contribute in multiple facets of the game. Additionally, he currently shares the record for most RBIs by a leadoff hitter with the Los Angeles Dodgers' Mookie Betts, both boasting an impressive 106 RBIs.
Acuña's climb up the Braves' franchise history has been nothing short of remarkable. With his latest stolen base, he now has a total of 179 career stolen bases, placing him fifth in Braves' history since 1900. Just ahead of him is Otis Nixon himself, with 186 stolen bases during his tenure with the Braves. However, the ultimate record belongs to the legendary Hank Aaron, who stole an astonishing 240 bases during his time with the franchise.
Otis Nixon originally set the modern-day stolen base record in 1991, which coincided with the Braves' miraculous worst-to-first season. From 1991 to 1993, Nixon consistently recorded at least 41 stolen bases, cementing his status as a fan favorite. Nixon concluded his career with the Braves in 1999, stealing 26 bases at the impressive age of 40 before retiring.
As Acuña continues to etch his name in Braves history, fans can only anticipate more record-breaking moments. With his exceptional talent and passion for the game, the sky is truly the limit for this young superstar. The Atlanta Braves, and the entire baseball community, eagerly await the next chapter in what promises to be an extraordinary career.