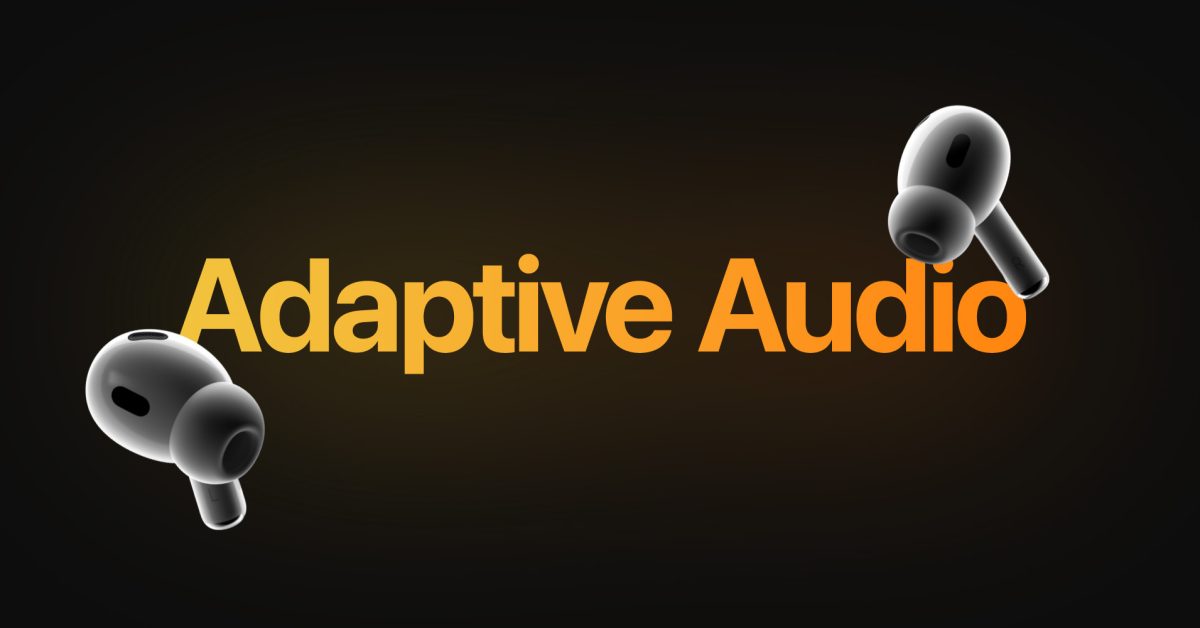 Apple has rolled out a new firmware update for its highly popular second-generation AirPods Pro, coinciding with the release of iOS 17. The update brings with it an exciting new feature called Adaptive Audio.
The groundbreaking Adaptive Audio feature combines the Transparency and Noise Cancellation modes of the AirPods Pro and adjusts them based on the user's external environment. Initially, it was speculated that this feature would be controlled by the iPhone's GPS. However, Apple ultimately decided to rely on real-time monitoring of the surroundings instead.
In addition to Adaptive Audio, the firmware update also introduces other innovative features. One of these is the Personalized Volume feature, which automatically adjusts media volume based on the environmental conditions. By utilizing the AirPods Pro's built-in microphones, the device can measure the volume inside the user's ears and determine whether they are listening to music or a podcast. This information is then used to optimize the volume levels accordingly.
Another exciting addition is the Conversation Awareness feature. This feature not only identifies and enhances voices when the user starts talking but also goes a step further by utilizing accelerometers to detect jaw movements. This allows for an even more immersive and personalized audio experience.
Furthermore, Apple has made improvements to the second-generation AirPods Pro with USB-C. These updated AirPods Pro now employ a new 5GHz wireless protocol, enabling the transmission of Lossless audio when they are paired with an Apple Vision Pro. This upgrade significantly enhances the audio quality for users who demand the best listening experience possible.
Apple's commitment to continuously refining and enhancing its products is evident with the release of this impactful firmware update. The Adaptive Audio, Personalized Volume, and Conversation Awareness features greatly improve the overall audio experience for AirPods Pro users. Additionally, the updated wireless protocol in the second-generation AirPods Pro with USB-C ensures that these devices remain at the forefront of audio technology.