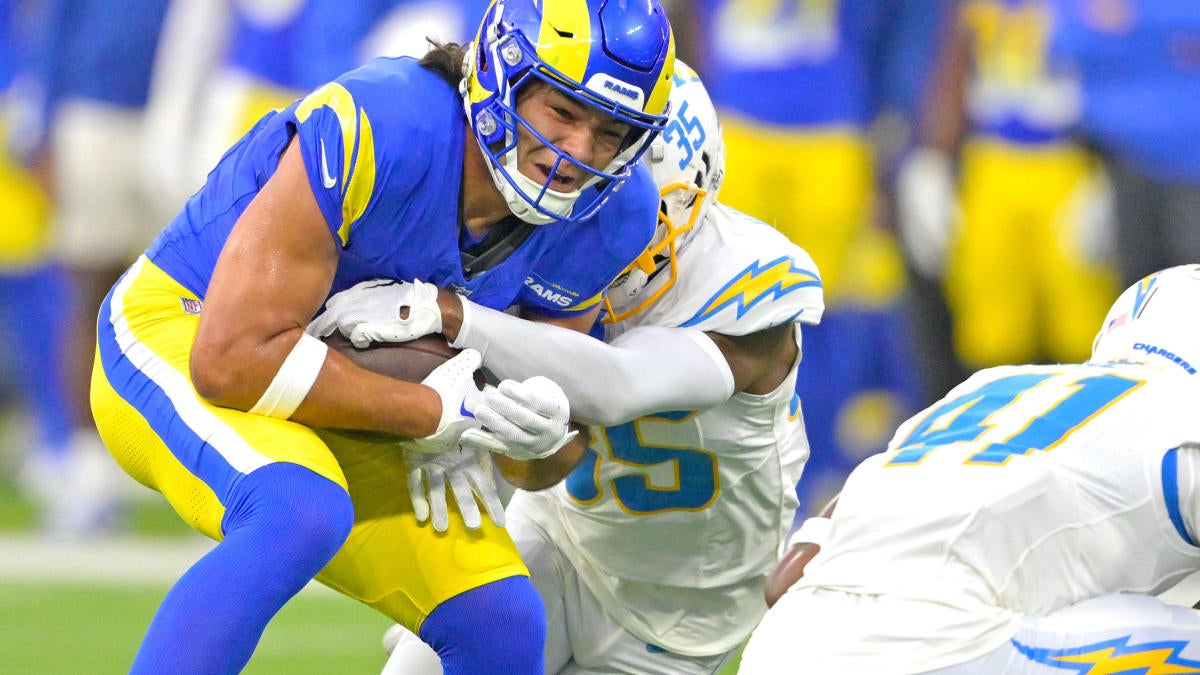 Title: Puka Nacua's Breakout Performance Sparks Fantasy Football Rankings Debate
Puka Nacua's recent standout performance has ignited discussions about his deserved fantasy football ranking. With an impressive 38% target share, Nacua has emerged as a potential top-five wide receiver for the upcoming week. This remarkable progress marks a significant leap from his initial ranking of 14th.
Nacua has displayed his ability to excel in various areas of the field, quickly becoming a go-to target for quarterback Matthew Stafford. This rapport between the two has caught the attention of fantasy football enthusiasts, prompting them to question how high Nacua should be ranked.
Conversely, Ja'Marr Chase's fantasy football ranking has been impacted by his quarterback Joe Burrow's struggles, particularly in delivering accurate deep throws. Burrow's injury further compounds the uncertainty surrounding Chase's performance in Week 3, with backup quarterback Jake Browning potentially taking the helm for the Bengals.
Despite these obstacles, Chase's playmaking abilities and potential for explosive plays have ensured his continued ranking as a WR1. While his chemistry with Burrow has been affected, fantasy managers are banking on Chase's talent to shine through.
Another wide receiver who has made a strong impression is Nico Collins. Thriving in a pass-heavy offensive scheme, Collins has enjoyed an impressive start to the season. With consistent usage on the field, he has elevated himself into the WR2/3 range, offering weekly upside for fantasy owners.
On the flip side, Jahan Dotson's anticipated breakout in the Washington offense has yet to materialize as expected. The team's distribution of targets among multiple players, including Dotson and Terry McLaurin, has contributed to his struggles. Despite playing significant snaps, Dotson has been unable to generate high target rates, casting doubt on his status as Washington's top wide receiver over McLaurin.
In conclusion, Puka Nacua's breakout performance has sparked a lively debate about his deserving fantasy football ranking. Meanwhile, Ja'Marr Chase and Nico Collins have both made noteworthy contributions to their teams, albeit in different circumstances. As for Jahan Dotson, the anticipated breakout has yet to happen, leaving fantasy managers questioning his role within the Washington offense.