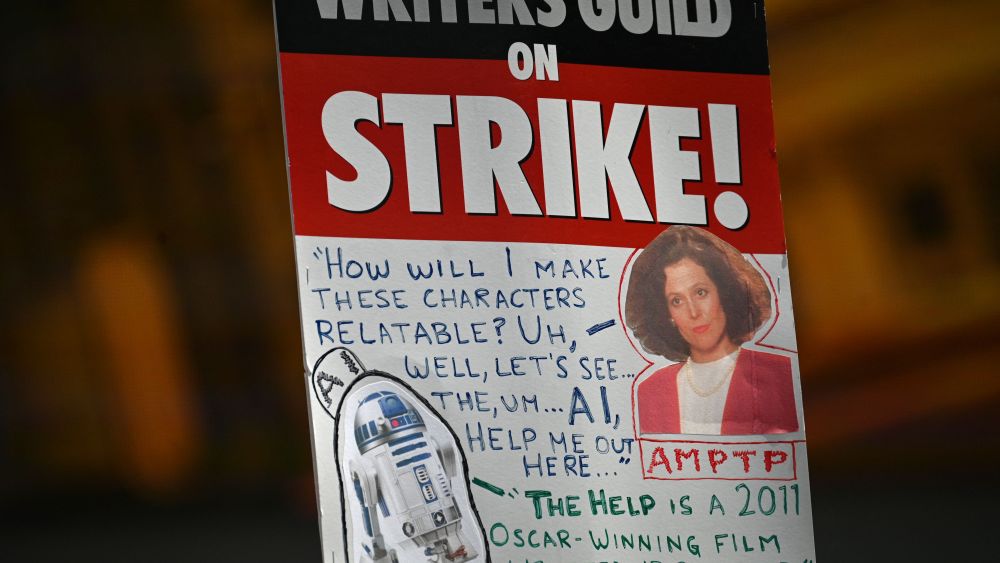 Four Hollywood CEOs returned to the bargaining table on the second day of talks with the Writers Guild of America (WGA), raising hopes of a breakthrough in the ongoing negotiations. Industry executives from Disney, Warner Bros. Discovery, NBCUniversal, and Netflix were in attendance, including Bob Iger, David Zaslav, Donna Langley, and Ted Sarandos respectively.
The Alliance of Motion Picture and Television Producers (AMPTP) made several concessions in an attempt to break the deadlock. One significant move involved offering a success-based residual for streaming shows that achieve specific audience thresholds. This proposal was met with interest from the WGA, although it remained uncertain if their demands would be fully met.
In response, the WGA put forward a viewership-based residual plan that would see compensation increase for every 2.5 million views. Additionally, they demanded a minimum staff size for every TV show, with the number of employees increasing based on the number of episodes in a season.
Another point of discussion centered around the use of artificial intelligence (AI) in the entertainment industry. The AMPTP assured the writers' union that the implementation of AI would not impact writers' pay or credit. However, a key sticking point emerged when the WGA insisted that AI should not be allowed to train on writers' scripts.
Resolving the AI issue is crucial not only for the WGA but also satisfies concerns raised by SAG-AFTRA, the actors' union. SAG-AFTRA has been on strike since July 14, partly due to concerns over the use of AI to replicate actors' likenesses and training.
While optimism for a potential deal grew, the WGA cautioned against premature rumors of a tentative agreement. They expressed the need for careful evaluation, as accepting an offer that falls short of their expectations may undermine their position.
The WGA strike initially began on May 2, with writers demanding improved compensation and working conditions. The prolonged strike has caused significant disruption in the entertainment industry, with numerous TV shows and film productions delayed or halted. The strike by SAG-AFTRA has compounded the industry's challenges, intensifying the urgency for a resolution to both disputes.
As negotiations continue, all eyes are on the bargaining table, eagerly awaiting developments that could potentially end the strikes and bring stability back to Hollywood.