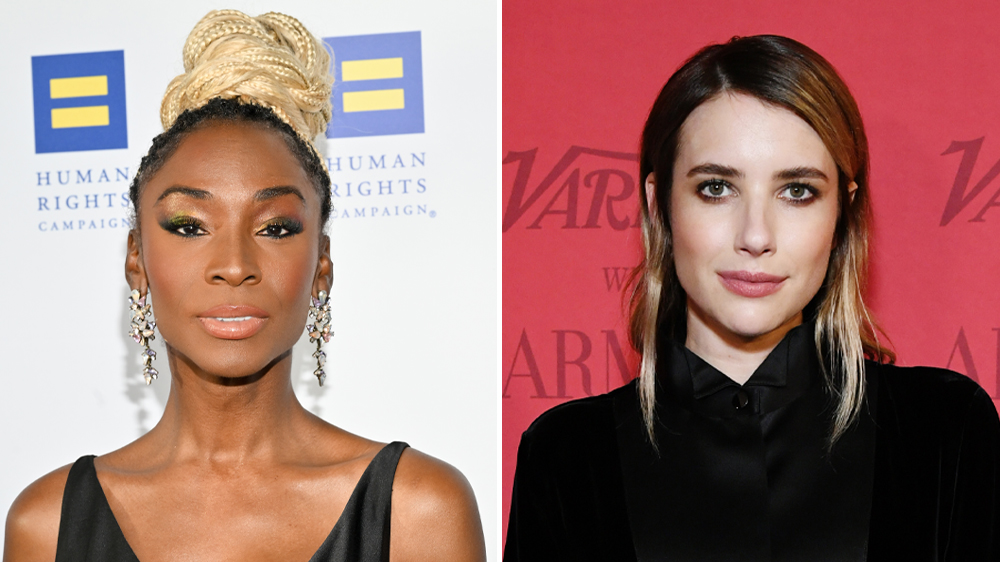 Actress Angelica Ross took to Twitter to make an announcement that stirred conversation among fans of the hit TV series "American Horror Story." Ross revealed that her co-star, Emma Roberts, had reached out to her personally to apologize for an alleged incident that occurred on the set of "American Horror Story: 1984."
In a previous Instagram Live session, Ross recounted an unpleasant experience where Roberts intentionally misgendered her in between filming a take. Ross, who is openly transgender, expressed her gratitude towards Roberts for recognizing and acknowledging her behavior as unacceptable. She also stated her willingness to support Roberts in her desire to improve and actively promote social justice causes.
During the original Instagram Live video, Ross explained that Roberts made a joke, saying "Anglica is being mean" while talking to someone named John on set. John then instructed both women to get back to work, prompting Roberts to allegedly look at Ross and comment, "Don't you mean lady?," insinuating that there was only one woman present.
While Ross felt angered and frustrated by the incident, she chose not to speak up, fearing that she would be perceived as the problem. She also mentioned that another cast member who did address Roberts' behavior faced repercussions. However, Roberts seemed to notice Ross's silence and asked if she was okay, to which Ross distanced herself from Roberts.
In another video, Ross referred to a person named "Ms. E.R." who annoyed the entire cast, leading many followers to believe she was referring to Roberts. Ross clarified that although she appreciates support, jokes about violence towards Roberts should not be made. Instead, she urged people to focus on holding Roberts accountable for her actions.
Ross further claimed that Roberts displayed transphobic behavior by mimicking her voice and laughing in a mocking manner. This incident occurred on the same day as the premiere of "American Horror Story: Delicate," where Roberts returns to the franchise alongside Kim Kardashian. It marks Roberts' first return to the series since the "1984" season in 2019.
The news of this alleged incident and subsequent apology has caught the attention of fans and the media, sparking discussions about accountability and treatment towards transgender individuals in the entertainment industry. As the story continues to unfold, it remains to be seen how this incident will impact the future dynamics on the set of "American Horror Story."