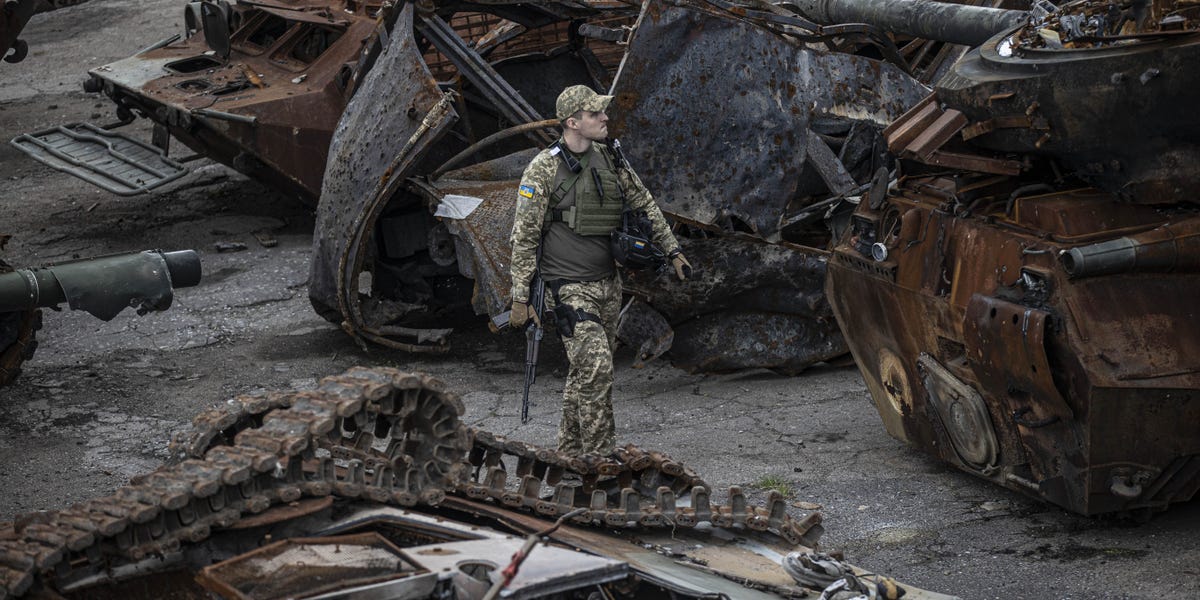 Title: Ukrainian Forces Retake Villages, Severe Blow to Russian Troops in Eastern Ukraine
In a recent report published by the Institute for the Study of War, it has been confirmed that Ukrainian soldiers successfully recaptured two villages south of Bakhmut, dealing a severe blow to Russian forces in the region. The attacks resulted in the defeat of three Russian brigades, inflicting heavy damage on the enemy troops.
As a result of these successful operations, the Ukrainian forces have significantly degraded the combat strength of Russian troops on the front lines. This setback will likely hamper Russia's ability to replenish their forces and defend against any further Ukrainian offensive activities.
Russian forces in the nearby Zaporizhzhia region also suffered heavy losses in the face of the Ukrainian counteroffensive. The defeated troops were forced to retreat to a secondary line of defense as Ukrainian soldiers advanced further into the region.
Verification of the strength and extent of the Russian defensive lines, as well as the degree of deterioration among Russian units, could not be independently confirmed. However, the progress made by Ukraine's counteroffensive in recent months has been steady, with successful breakthroughs along Russia's first line of defense, despite the complexity of Russian defenses.
While the Ukrainian forces continue to work towards breaching the second line of defense, it is important to note that the upcoming cold and wet weather expected later this year might delay their progress. The harsh weather conditions could pose challenges for the advancing troops, slowing down their offensive operations.
The recapture of the two villages and the defeat of three Russian brigades highlight the resilience and determination of the Ukrainian soldiers. This recent success further boosts the morale of Ukrainian forces as they continue to reclaim control over their territory.
The developments in eastern Ukraine remind the world of the ongoing conflict and the strong will of the Ukrainians to defend their sovereignty. As the situation unfolds, it is essential for international observers and the global community to closely monitor the evolving dynamics and support efforts for a peaceful resolution to the conflict.