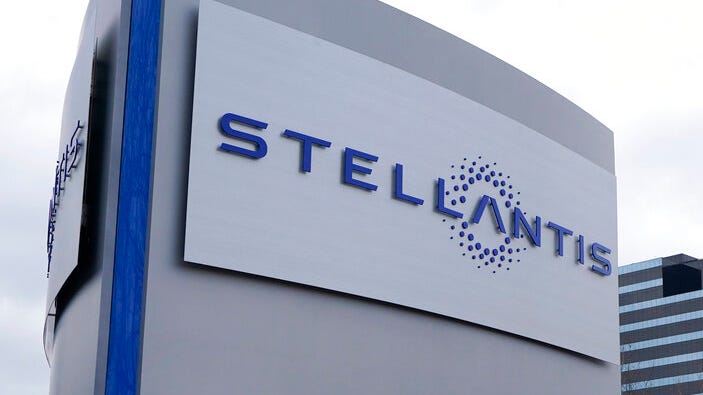 Title: Stellantis Seeks Unilateral Right to Sell Auburn Hills Headquarters Amidst Negotiations
In a surprising move, Stellantis NV, the popular Jeep maker, has expressed its intention to seek the unilateral right to sell its Auburn Hills headquarters and technical center, according to inside sources. The automotive giant insists that this decision does not imply abandonment of the town, but rather a desire for flexibility concerning the future of the expansive 500-acre campus.
This proposal formed part of Stellantis' fourth counteroffer to the United Auto Workers (UAW) union during ongoing negotiations. The union represents salaried employees at the Auburn Hills headquarters and has the final say in endorsing the proposal.
Mark Stewart, Chief Operating Officer of Stellantis in North America, clarified that the proposed closures primarily affect the Mopar aftermarket parts distribution centers, which are in dire need of modernization. Stellantis aims to optimize its operations by updating these facilities to meet current industry standards.
The offer presented by Stellantis includes a considerable 21% cumulative wage increase, a four-year progression towards top-tier wages, an attractive $20 per hour starting wage for supplemental employees, and an additional $1 billion in enhanced retirement benefits. These generous terms underline the company's commitment to ensuring the welfare and security of its workforce.
Unfortunately, negotiations have faced an unexpected roadblock as the strike at the renowned Jeep Wrangler and Gladiator plant in Toledo, Ohio, initiated by the UAW. This strike led to ripple effects in the industry, as Ford was forced to temporarily lay off employees at its Michigan Assembly Plant in Wayne until a resolution could be reached.
Given the impact of the strike on regional economies and the employment scenario, the White House has become directly involved. Senior officials are being dispatched to Detroit to aid in securing a mutually beneficial agreement between Stellantis and the UAW, thereby minimizing any further impact on the American auto sector.
The outcome of these negotiations will have far-reaching consequences for Stellantis, its employees, the local communities, and the entire American automotive industry. As the situation develops, stakeholders anxiously await a resolution that will pave the way for a prosperous future, ensuring stability and growth for all involved parties.