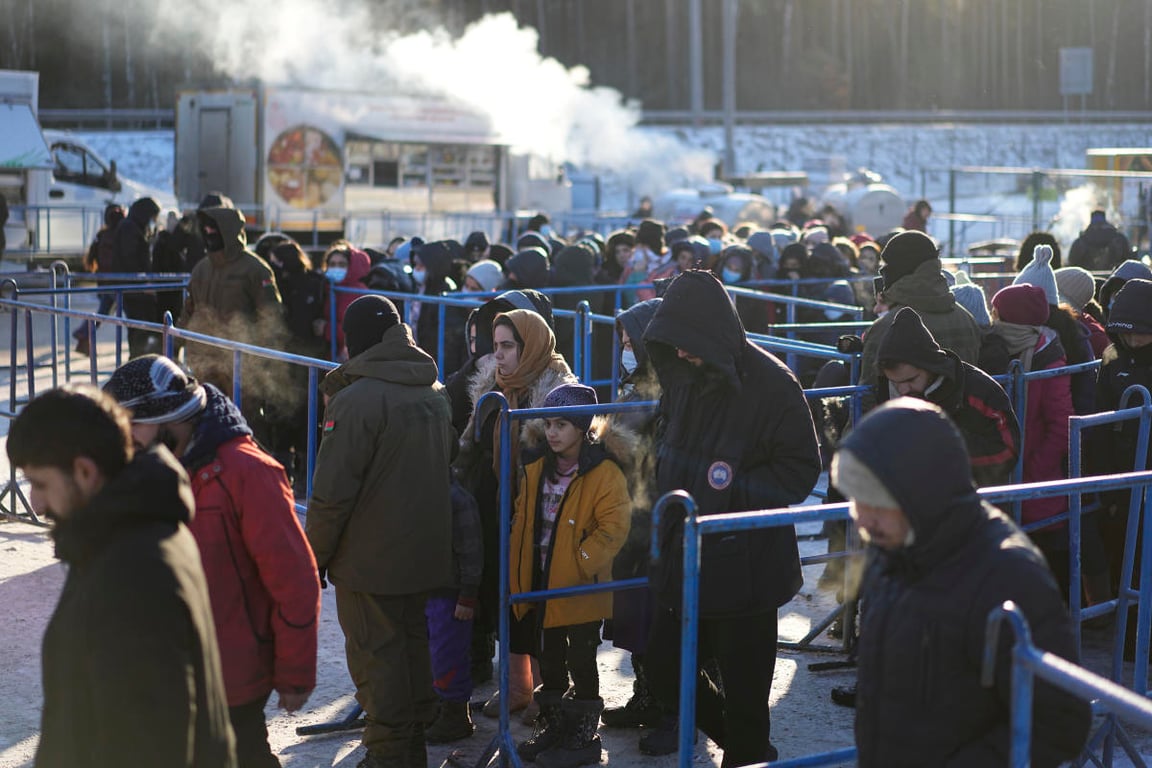 Title: Corruption Scandal Rocks Poland's Law and Justice Party Ahead of Elections
In a devastating blow to Poland's Law and Justice party, corruption allegations within its own ranks have threatened to derail their campaign focus on migration. Reports have surfaced revealing that Polish consulates were involved in a visa-for-bribes scheme, allowing migrants from Asia and Africa to enter the European Union illegally.
The scandal has unearthed a web of corruption just weeks before the country's parliamentary elections, leaving Law and Justice struggling to contain the damage. Former deputy foreign minister, who is said to be linked to the scheme, has attempted suicide and is currently hospitalized, further intensifying the gravity of the situation.
Opposition politicians have wasted no time in accusing the government of corruption and hypocrisy, highlighting the stark contrast between its strong anti-immigrant rhetoric and the visa scandal. Media reports suggest that as many as 250,000 visas were issued since 2021 in exchange for bribes, invoking concerns about national security and the efficacy of visa control measures.
Acknowledging their wrongdoing, government officials have announced dismissals within the consular department and launched an extraordinary audit to ascertain the extent of the corruption. The state prosecutor's office has also taken action by charging seven individuals with corrupt activities related to visa procedures.
However, the prosecutor general has downplayed the scale of the scandal, claiming that only 268 visas were issued as part of the scheme. Nevertheless, the damage has been done, with the opposition seizing the opportunity to question Law and Justice's integrity and commitment to their anti-immigration stance.
The government is now fighting back, utilizing social media to release election videos linking the leading opposition leader to migration issues. In a bid to regain control, Law and Justice has also announced plans to hold a referendum on migration alongside the upcoming election, seeking to reaffirm their commitment to their anti-migrant message.
It is worth noting that Law and Justice's anti-immigration stance has been consistent since 2015, as the party vehemently refused to accept any migrants or refugees in the past years. Recently, however, the justice minister's comparison of a new critical film on Polish security forces at the border to Nazi propaganda has raised controversy, leading to a potential legal threat.
As Poland's Law and Justice party grapples with the corruption scandal within its ranks, the upcoming parliamentary elections have taken on a new level of significance. With the opposition hurling accusations and the government fighting to maintain its anti-immigration narrative, the future of Poland's political landscape remains uncertain.