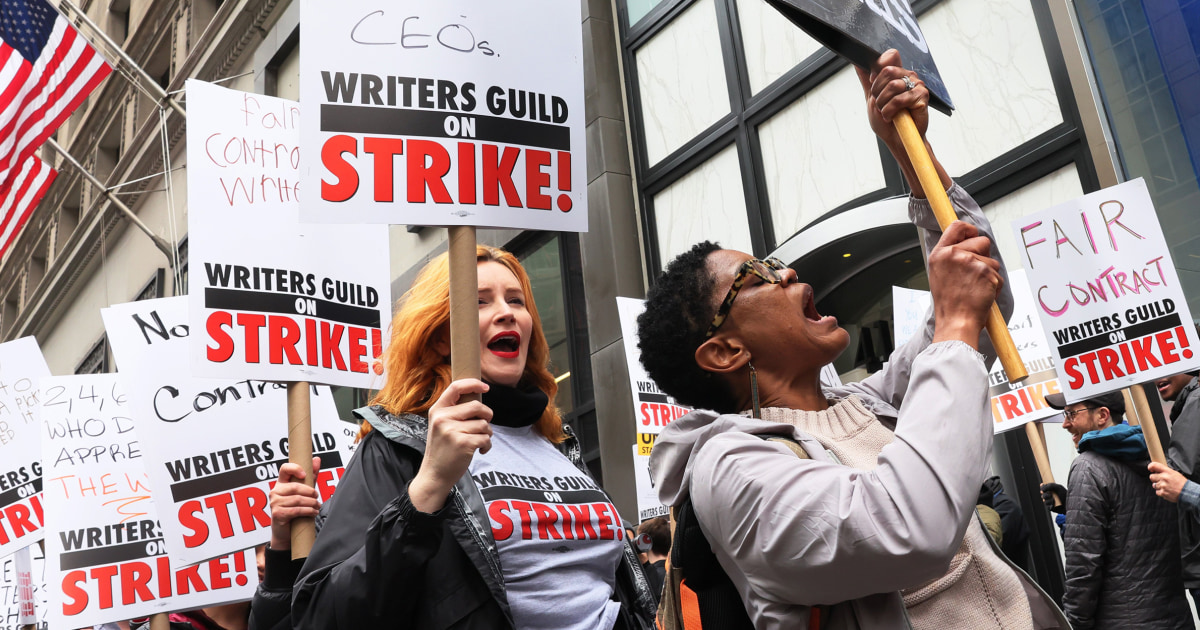 Contract negotiations to bring an end to the Hollywood writers strike are set to resume next week, announced the Alliance of Motion Picture and Television Producers (AMPTP). The AMPTP reached out to the Writers Guild of America (WGA) on Wednesday, and both parties have agreed to sit back at the negotiating table in hopes of putting an end to the months-long strike.
Although no specific details about the upcoming discussions have been provided yet, the AMPTP statement expressed commitment and eagerness from all member companies to reach a fair and amicable agreement. The strike, which has been ongoing for four and a half months, has seen writers voicing their concerns over pay, job security, and the regulation of artificial intelligence in the industry.
This will not be the first attempt to restart talks. In mid-August, negotiations were briefly resumed; however, writers were left dissatisfied with the responses to their contract proposals, forcing them to continue the strike. With the looming possibility of California Governor Newsom signing a bill to allow striking workers, including actors and screenwriters, to claim unemployment benefits, both sides realize the urgent need to find common ground and bring an end to the strike.
The bill comes as a response to the ongoing strike, which has left many industry workers in dire financial situations. If signed, it will provide some relief to those affected by the strike and allow them access to unemployment benefits. However, concerns have been raised by business groups and California's insolvent unemployment benefits fund, leaving uncertainty over whether Governor Newsom will give his approval.
The Hollywood writers strike has had wide-reaching implications, affecting not only the writers themselves but also the production schedules of various television shows and movies. Viewers have witnessed the impact, with delayed releases and disruptions to their favorite programs. As negotiations resume next week, all parties involved hope that a resolution will be reached, putting an end to the strike and allowing the industry to get back on track. Stay tuned for updates as negotiations progress and the future of the Hollywood writers strike becomes clearer.