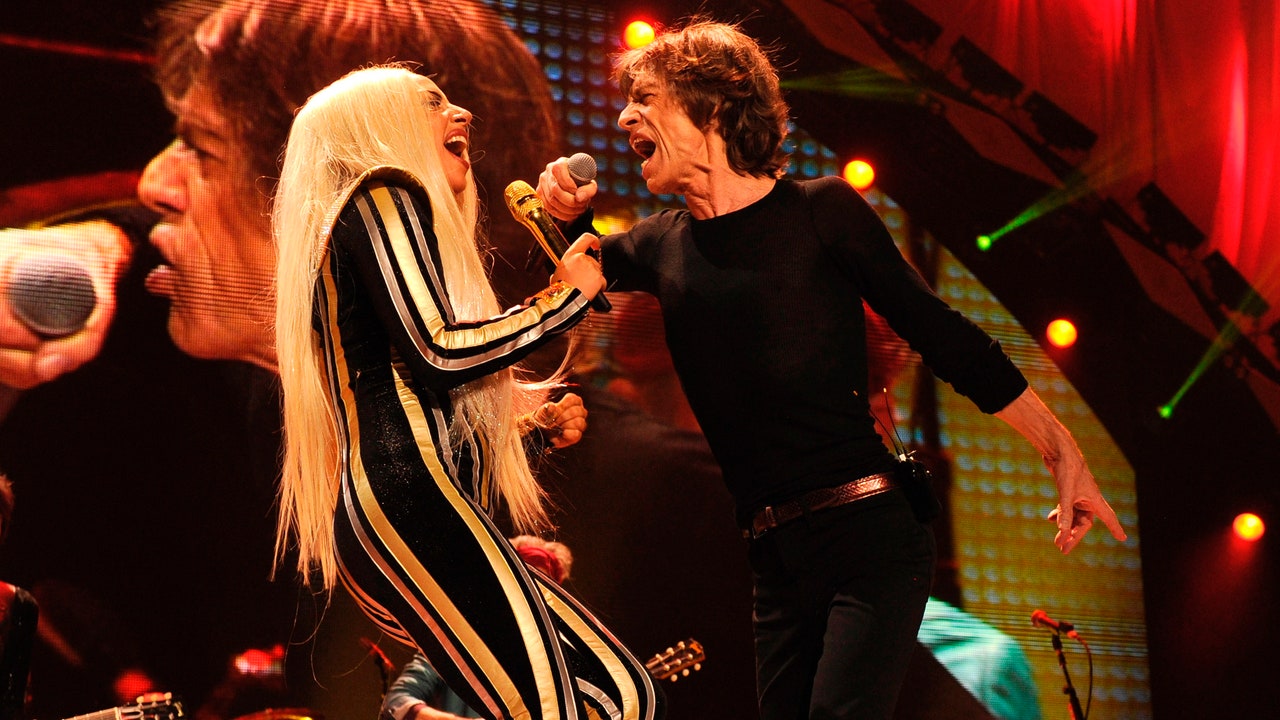 Rolling Stones Announce New Album "Hackney Diamonds" Featuring Star Collaborations
Legendary rock band The Rolling Stones has recently revealed exciting news for their dedicated fans. In a highly anticipated announcement, the band confirmed their forthcoming record titled "Hackney Diamonds". Fans of the iconic rock group can expect a unique musical experience, as the album features collaborations with an impressive lineup of renowned artists.
"Hackney Diamonds" showcases the Rolling Stones' first studio album of original songs since their 2005 release, "A Bigger Bang". The band has spared no effort in curating an exceptional record, enlisting the help of music legends such as Paul McCartney, Lady Gaga, Stevie Wonder, and Elton John. In addition, their former bassist Bill Wyman and the late drummer Charlie Watts have also contributed to the album.
Lady Gaga brings her powerful vocals to the track "Sweet Sounds of Heaven," which also features Stevie Wonder's masterful touch on the keys. Charlie Watts' unmistakable drumming talents can be heard on the tracks "Mess It Up" and "Live by the Sword," with Elton John on piano and Bill Wyman lending his bass skills. Elton John also appears on the track "Get Close," while Paul McCartney adds his expertise on bass to "Bite My Head Off".
To give fans a taste of what's to come, the Rolling Stones released the lead single from "Hackney Diamonds" earlier this month. Titled "Angry," the track was accompanied by an enticing music video starring the talented Sydney Sweeney. The single has already garnered significant attention, building up anticipation for the album's release.
The band recorded "Hackney Diamonds" in various locations including Los Angeles, London, the Bahamas, and New York. Working with producer Andrew Watt, the Rolling Stones ensured that each song on the album captures their distinctive sound while incorporating the diverse talents of the featured artists.
The excitement surrounding the release of "Hackney Diamonds" is set to reach its peak on October 20 when the album will be available via Geffen Records. The tracklist boasts a total of 12 songs, including the already beloved "Angry," "Get Close," "Bite My Head Off," and "Sweet Sounds of Heaven."
Fans of the Rolling Stones are in for a real treat as they prepare to embark on a musical journey like no other. "Hackney Diamonds" promises to merge the iconic sound of the Rolling Stones with the exceptional talents of their esteemed collaborators. With the album's release just around the corner, music enthusiasts worldwide eagerly await the new chapter in the Rolling Stones' legendary career.