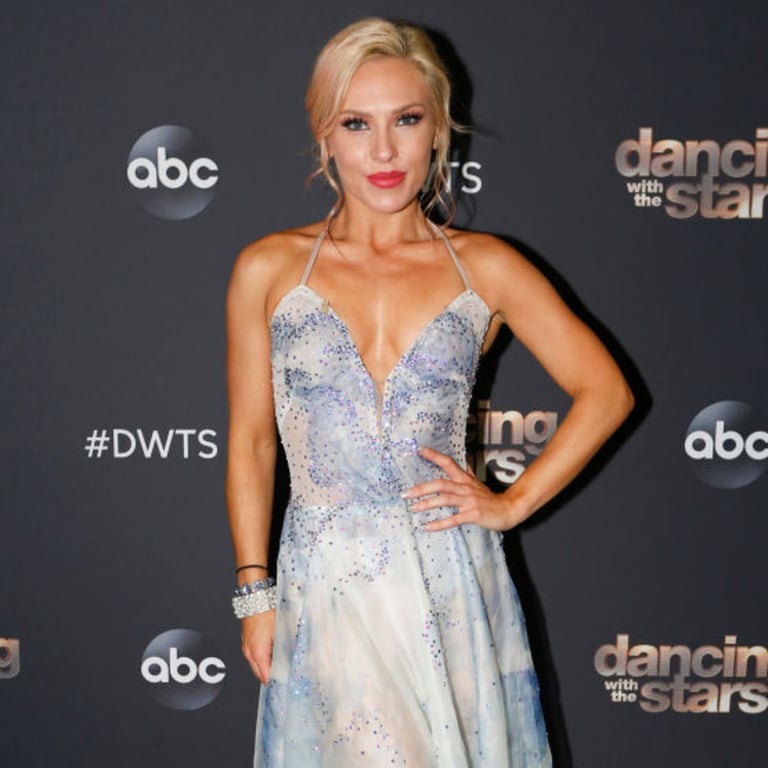 Sharna Burgess, the talented professional dancer known for her appearances on the hit show Dancing With the Stars, will not be returning for its upcoming 32nd season. The shocking announcement came as a surprise to both Sharna and her legion of fans.
In a recent interview, the dancer revealed that she was not asked back for this season, despite being in discussions with the show's producers about her potential return. Sharna, who has a 14-month-old son with actor Brian Austin Green, expressed her shock and disappointment at the decision.
Last season, Sharna made the difficult choice to focus on motherhood, but she had always planned to come back for the next installment. However, she was taken aback when she found out that other professional dancers had already received phone calls confirming their spots on the show.
Sharna has been a mainstay on Dancing With the Stars since 2011 and has competed in an impressive 14 seasons. Her fierce determination and incredible skill on the dance floor have made her a fan favorite. Her absence will undoubtedly be felt by viewers who have grown accustomed to seeing her grace and talent on the ballroom floor.
Sharna's departure leaves fans and viewers wondering about the future of the show. She has left an indelible mark on Dancing With the Stars, and her absence will surely be felt. It remains to be seen whether she will make a return in future seasons, but for now, fans will have to bid farewell to this beloved dancing queen.
As we wait for season 32 to unfold, one thing is certain: Sharna Burgess will be missed. Her impact on Dancing With the Stars is undeniable, and fans can only hope that her absence is temporary. Until then, we can relish in the memories she has created throughout her incredible journey on the show.