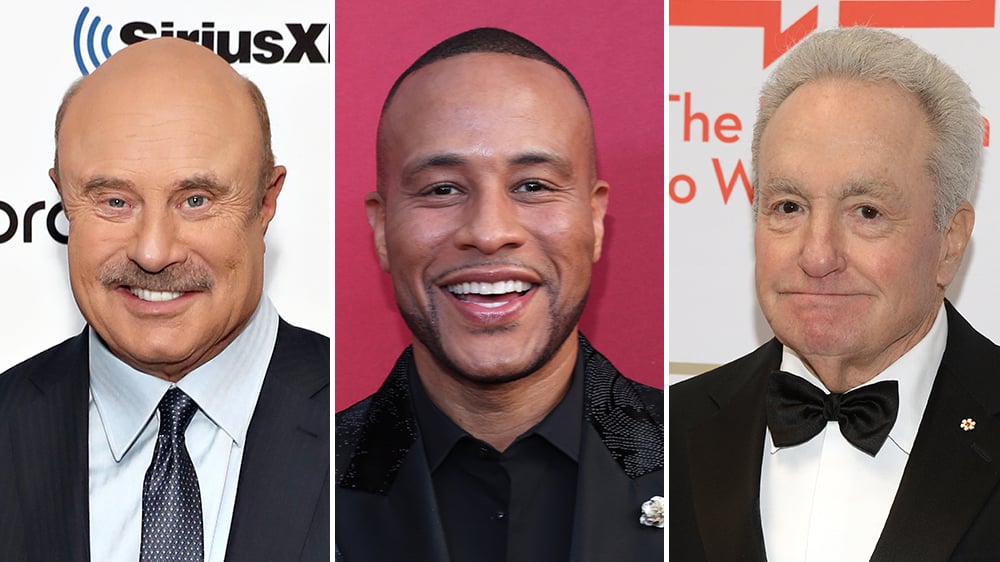 Title: CBS Studios and NBCUniversal Suspend Overall Deals Amidst Ongoing Writers Guild of America Strike
In a significant development, CBS Studios and NBCUniversal's Universal Studio Group have announced the suspension of new overall deals due to the ongoing Writers Guild of America (WGA) strike. This decision has affected prominent figures such as talk show star Phil "Dr. Phil" McGraw, BET+'s "Kingdom Business" producer DeVon Franklin, and "Nancy Drew" executive producer Lis Rowinski at CBS Studios. Similarly, Lorne Michaels' Broadway Video is among the non-writing executive producer deals affected at NBCUniversal.
Representatives of CBS Studios and Universal Studio Group refrained from offering comments on the suspension of these deals. Nevertheless, CBS Studios continues to engage in alternative, unscripted, and animation projects through non-suspended overall deals. Moreover, the studio has made arrangements to cover the salary and benefits of assistants under term deals until the end of the strike or the year 2023.
NBCUniversal has decided to suspend overall deals across its studio group if the individuals under the deals are unable to work due to the strike. However, CBS Studios still maintains active overall deals with industry leaders like "Star Trek" showrunner Alex Kurtzman, "Evil" producers Michelle and Robert King, James Corden's Fulwell73, and Stephen Colbert. Additionally, sister studio MTV Entertainment holds a substantial deal with "Yellowstone" creator Taylor Sheridan.
This recent announcement from CBS Studios and NBCUniversal follows Warner Bros. TV's decision to suspend deals with renowned producers such as Bill Lawrence, Greg Berlanti, John Wells, Chuck Lorre, Mindy Kaling, and J.J. Abrams' Bad Robot shingle.
It is worth noting that prior to these suspensions, major studios including Warner Bros. TV, Amazon, HBO, Disney, NBCUniversal, and CBS Studios had already halted first-look and overall deals months ago in response to the ongoing strike.
These developments occur within the context of negotiations between the Alliance of Motion Picture and Television Producers (AMPTP), representing CBS Studios and Warner Bros. TV, and the Writers Guild of America (WGA). Unfortunately, there is currently no indication of a resolution being reached between the two parties or with SAG-AFTRA in the foreseeable future.
Despite recent negotiations between the AMPTP and the WGA, progress has been minimal. The WGA has proposed that studio members of SAG-AFTRA negotiate a separate deal, while the AMPTP has called upon the WGA to respond to their latest offer.
As tensions persist, the industry eagerly awaits a breakthrough in negotiations, one that will hopefully bring an end to the strike and restore the stability necessary for the production of quality content.