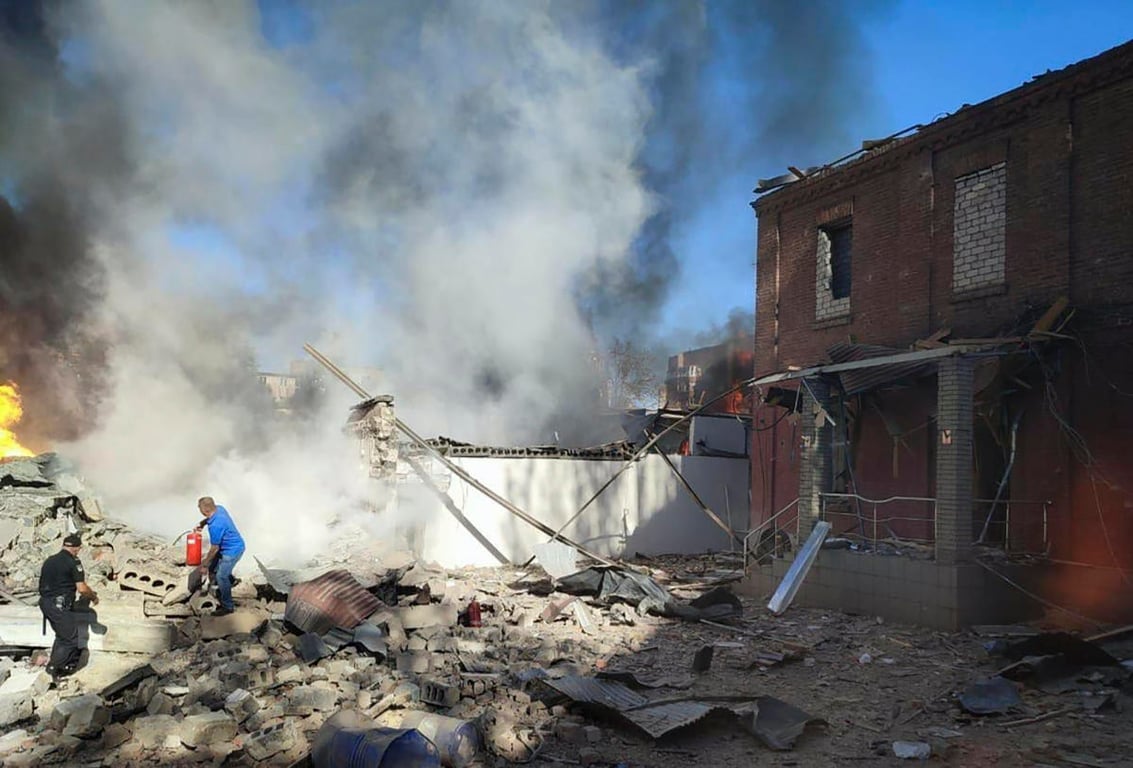 Title: Increased Fighting in Ukraine Threatens Nuclear Safety, Warns IAEA
Word Count: 380
The International Atomic Energy Agency (IAEA), the United Nations' atomic watchdog, has issued a warning regarding the potential threat to nuclear safety near Ukraine's largest nuclear power plant. The Zaporizhzhia Nuclear Power Plant, located in eastern Ukraine, has been impacted by the recent surge in fighting in the region.
IAEA experts stationed at the plant reported a series of explosions over the past week, indicating heightened military activity in the vicinity. In response, the plant's management decided to temporarily reduce the number of staff members to a minimum level due to concerns over potential harm caused by the escalating conflict.
One of the world's ten largest nuclear power stations, the Zaporizhzhia plant is of considerable importance for the energy needs of Ukraine and Europe. The IAEA's primary concern centers around the possibility of a radiation leak from the facility, which could have far-reaching consequences.
Amid the intensifying conflict, Ukrainian forces have launched a counteroffensive and managed to capture the village of Robotyne in the Zaporizhzhia region. This progress has led Russia to deploy reinforcements to counter the Ukrainian advances, limiting its ability to launch offensives elsewhere along the front line.
To safeguard their command infrastructure and enhance information sharing, the Russian military has made changes to their command and control structure. In response, Russian forces continue to shell multiple regions in Ukraine, including a recent incident in the northeastern Sumy region that left four wounded and one dead.
In a separate development, Russia has announced that it will not extend a key grain export deal with Ukraine unless the West meets its agricultural export demands. Reports suggesting a deal allowing the Russian Agricultural Bank to establish a subsidiary connected to the SWIFT payment system were dismissed by the Kremlin spokesperson, who emphasized the importance of fulfilling the original agreements.
Amidst the escalating conflict, Japan's Foreign Minister, Yoshimasa Hayashi, arrived in Ukraine for an official visit and pledged continued support until peace is restored in the region. Japan has already provided over $7 billion in assistance to Ukraine since the beginning of the invasion, offering much-needed resources such as transformers for energy systems and trucks for the clearance of unexploded ordnance.
As tensions persist and military activities increase in Ukraine's eastern regions, the IAEA's warning regarding nuclear safety combined with the ongoing developments on the ground demand immediate attention from the international community to prevent any potential catastrophe.