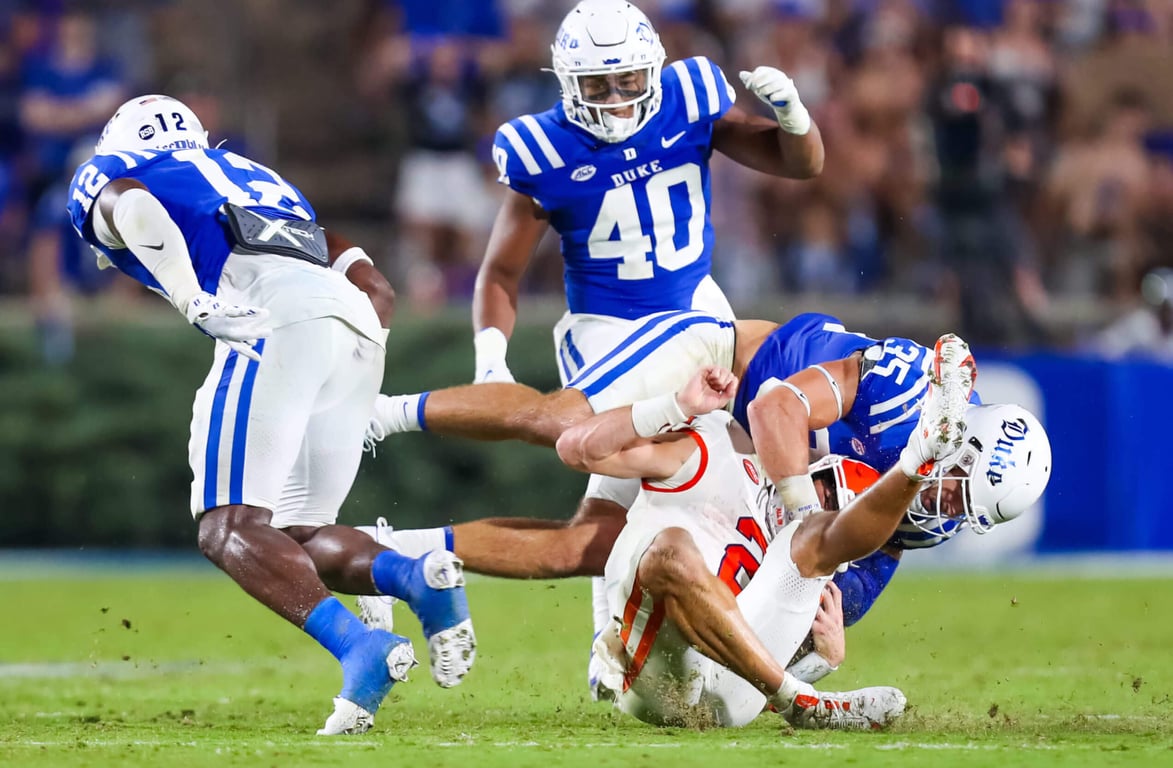 Title: Clemson's Offensive Struggles and ACC Realignment Shake-Up Headline ACC Opening Weekend
In a game against Duke on Saturday, Clemson's offense faltered as they managed to score only one touchdown out of their four red zone trips. This lackluster performance resulted in their lowest score against an unranked opponent under the guidance of coach Dabo Swinney.
Duke's quarterback, Riley Leonard, delivered a standout performance, including a remarkable 44-yard rushing touchdown that left Clemson's defense stunned. Leonard's impressive display contributed significantly to Duke's victory.
Following Duke's triumph, coach Mike Elko expressed his satisfaction with the team's performance, describing it as exactly what he envisioned for the program. The win against the formidable Clemson team serves as a promising sign for Duke's future in the ACC.
In other ACC news, the conference recently voted 12-3 in favor of adding Cal, Stanford, and SMU as members, starting in 2024. However, Florida State University, the University of North Carolina, and Clemson were the dissenting votes. Each school had its own reasons for voting against the expansion, highlighting the diversity of perspectives within the ACC.
Despite the dissenting votes, the ACC remains focused on moving forward and maintaining the future of the conference. The unanimous decision to expand reflects a shared vision among the majority of member institutions to enhance the ACC's competitiveness and strengthen its brand.
Interestingly, the ACC had an eventful opening weekend, with Duke's upset over Clemson raising eyebrows across the college football landscape. Additionally, the conference boasted a remarkable 2-0 record against the SEC, reinforcing the ACC's position as a force to be reckoned with this season.
Looking ahead, North Carolina's strong defense has garnered attention, positioning them as a formidable contender. Similarly, Florida State University is seen as a potential contender for the coveted College Football Playoff, adding further excitement and anticipation to the ACC season.
As the ACC season progresses, fans and analysts eagerly await more thrilling matchups and game-changing performances, hoping for continued surprises and the fulfillment of teams' aspirations.