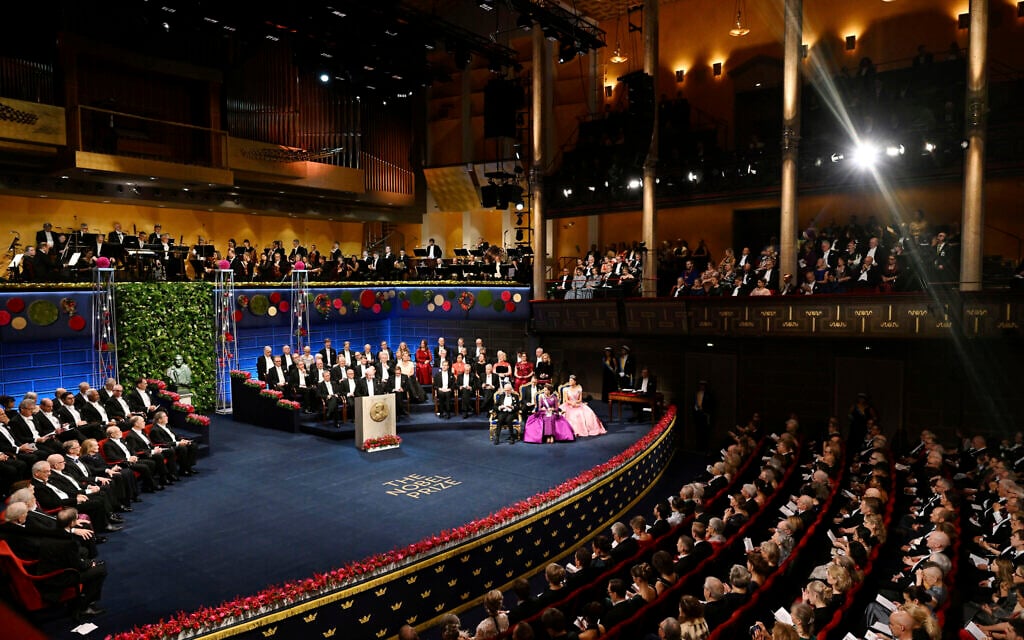 Title: Nobel Foundation Withdraws Invitations, Sparks Protests and Praise
The Nobel Foundation has made headlines after revoking invitations for representatives of Russia, Belarus, and Iran to attend the prestigious Nobel Prize award ceremonies, igniting both controversy and commendation.
Swedish lawmakers took a bold stand by boycotting the ceremonies in protest against the participation of the three countries, citing Russia's ongoing war in Ukraine and Iran's human rights violations as the primary reasons for their boycott. Concerned about Belarusian President Alexander Lukashenko's regime, Belarusian opposition figure Sviatlana Tsikhanouskaya called on the Nobel Foundation and the Nobel Committee to exclude representatives of his government.
The decision of the Nobel Foundation to withdraw the invitations was hailed by Tsikhanouskaya as a remarkable act of solidarity. Ukrainian Foreign Ministry spokesperson, Oleh Nikolenko, viewed the move as a victory for humanism.
Swedish Prime Minister Ulf Kristersson, an outspoken opponent of inviting the three countries, expressed contentment with the decision. However, it is essential to note that the Norwegian Nobel Committee will still extend invitations to all ambassadors, including those from Russia, Belarus, and Iran, for the ceremony in Oslo.
The decision has been widely applauded within Sweden, with the Swedish Royal House reacting favorably to the change in plans. It has been confirmed that King Carl XVI Gustaf will still preside over the award ceremony in Stockholm.
As anticipation builds, the Nobel prizes for various fields will be announced in early October, and the award ceremonies are scheduled for December 10. The Nobel Prize, a symbol of extraordinary achievements in the pursuit of peace, literature, and scientific advancements, continues to captivate the world's attention.
This recent decision by the Nobel Foundation has prompted a crucial conversation about the association between global politics and the prestigious award, further highlighting the impact it carries. As focus shifts towards laureates in various categories in the coming weeks, the absence of representatives from Russia, Belarus, and Iran will be a prominent topic of discussion, reaffirming the importance of upholding human rights and peace.