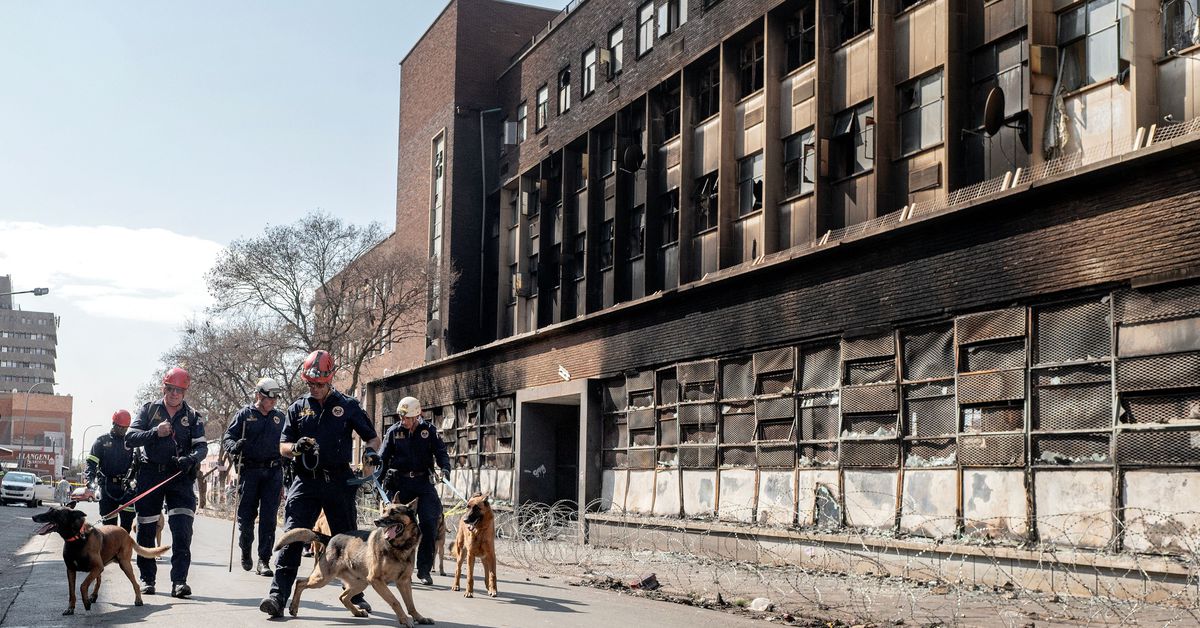 Tragic Apartment Fire Exposes Housing Crisis in Johannesburg
In a devastating incident that has shocked South Africa, an apartment building fire in Johannesburg has claimed the lives of at least 76 people, including 12 children. The blaze, which broke out on Thursday night, quickly engulfed the five-story structure in the city's central business district, making it the worst fire disaster in the country's history.
Approximately 600 individuals were residing in the building, though it remains uncertain how many were present at the time of the incident. The tragedy has drawn attention to the dire housing crisis gripping Johannesburg, where the lack of enforcement of laws against hazardous living conditions and exploitation has further exacerbated the situation.
One distressing consequence of the housing crisis is the occupation of abandoned buildings by gangs, who charge rent to desperate individuals with nowhere else to turn. The building where the fire occurred was characterized by squalid living conditions, with numerous residents living there illegally. Investigations are still ongoing to determine the exact cause of the fire, but initial reports point to a candle as the potential spark.
Alarming statistics reveal that Johannesburg is home to approximately 700 similar buildings, all plagued by similar conditions, thus putting an even greater number of people at risk. Ultimately, poverty and inequality lie at the heart of the city's housing crisis. While laws exist to prevent illegal occupations, their enforcement has proven woefully inadequate.
The victims of Johannesburg's housing crisis primarily consist of the city's poorest residents who have no other place to call home. Unfortunately, the fire incident places the blame on city officials who have failed to rectify the dangerous conditions despite multiple inspections since 2019. Moreover, South Africa's political instability and high levels of poverty and inequality have significantly contributed to the dire state of housing in Johannesburg.
The situation in Johannesburg stands as a stark example of the deep-rooted inequality that permeates South Africa. The city center's perilous housing conditions sharply contrast with the opulent suburbs, further underscoring the country's social disparities. Adding to the tragedy, the building destroyed by the fire holds historical significance, having been subject to apartheid-era laws that enforced racial segregation in the city.
As the nation mourns the loss of the 76 victims, calls for urgent action to address the housing crisis in Johannesburg grow louder. Implementing effective enforcement of laws, providing affordable and safe housing options, and bridging the wealth gap are crucial steps needed to prevent further tragedies and ensure a brighter future for all residents of Johannesburg.