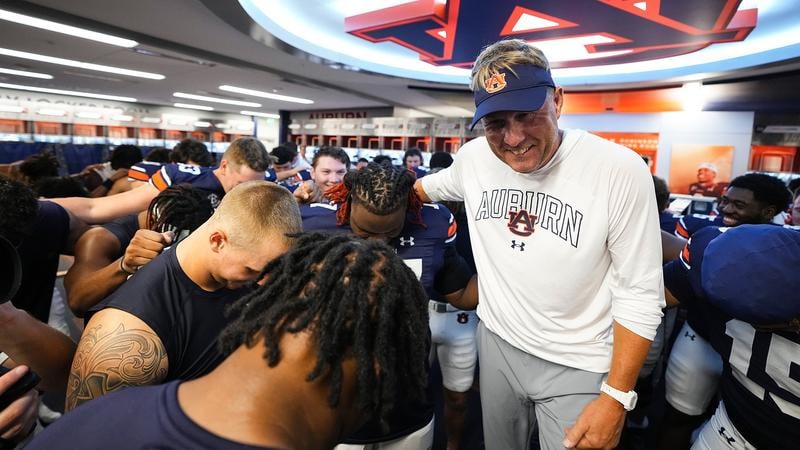 Title: Auburn Dominates UMass in Season Opener, Sets Positive Tone for Upcoming Season
Auburn, AL – The Auburn Tigers started their season with an impressive victory, dominating the University of Massachusetts (UMass) with a lopsided score of 59-14. The game, held at Jordan-Hare Stadium, witnessed a record-breaking crowd of 88,043 fans, adding to the electric atmosphere.
Right from the opening kickoff, Auburn took control of the game, scoring touchdowns on four of their first five possessions. This offensive prowess showcased the team's strength and determination. Quarterback Ashford played a stellar role, leading the team with three rushing touchdowns – a feat not achieved by an Auburn QB since the great Cam Newton in 2010.
Head coach Freeze hailed Ashford's exceptional performance, describing it as a display of remarkable talent. He confidently predicted a bright future for the emerging star in Auburn football. Alongside Ashford's stellar performance, the defense also shone brightly, delivering standout plays such as interceptions and a pivotal fumble recovery.
However, it wasn't just the seasoned players who left their mark on the game. Freshman Thorne made an impactful contribution to the team's success by throwing his first ever touchdown pass as an Auburn player. This display of composure and skill bodes well for the team's future prospects.
Throughout the match, several players' efforts were instrumental in securing Auburn's astounding victory. Fair and Jackson, in particular, stood out with their notable contributions. Their plays on both ends of the field reinforced Auburn's dominance and solidified their team spirit.
Overall, the team's exceptional performance not only marked a resounding win but also set a positive tone for the seasons ahead. Auburn fans can eagerly look forward to witnessing their team's continued success as they face off against California on September 9th in their next game. The incredible start to the season has ignited hopes of another memorable campaign filled with triumph and achievement.
For more exciting updates on Auburn Tigers and other exhilarating sports news, stay tuned to Press Stories.