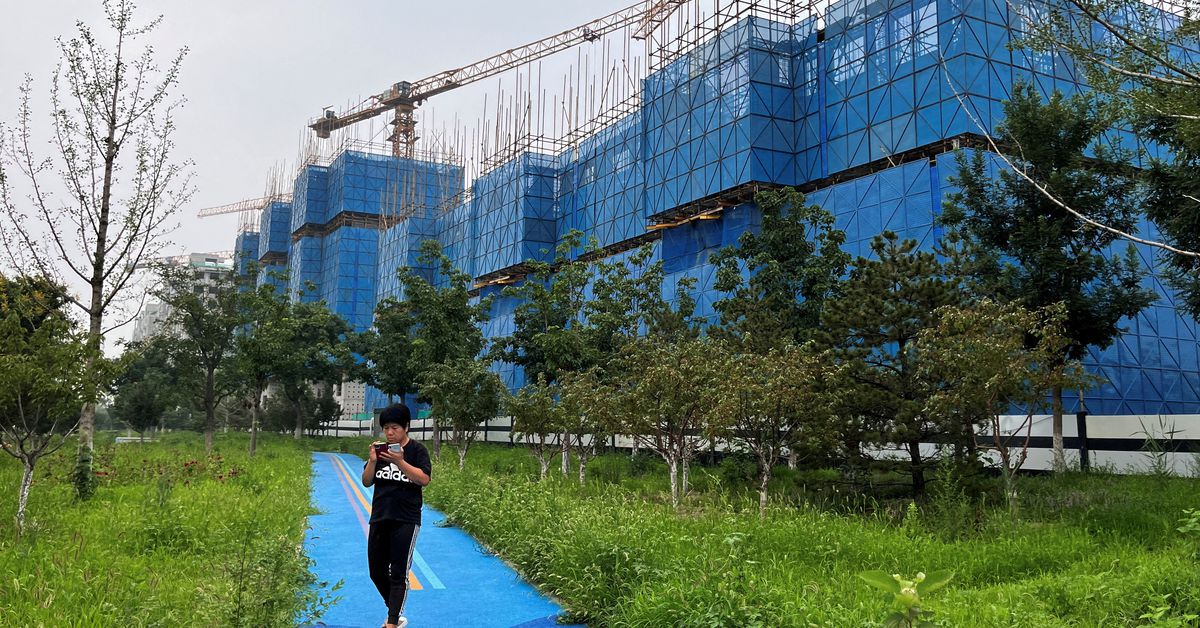 Title: Chinese Government Takes Bold Steps to Revive Struggling Economy
The Chinese government has recently implemented a series of measures aimed at boosting the country's struggling economy. Five of China's largest banks have taken the lead by cutting interest rates, setting the stage for further reductions in lending rates. This move is expected to stimulate borrowing and encourage business activity.
In addition to interest rate cuts, the government is planning to ease home-purchase restrictions. By relaxing these regulations, the authorities aim to encourage more real estate transactions and invigorate the property sector. This sector, which accounts for a significant 25% of the Chinese economy, has experienced a decline in recent months, prompting the need for supportive measures.
Not stopping there, the government has also reduced the amount of funds institutions are required to hold in foreign exchange reserves. This move is expected to inject liquidity into the system, providing banks with more room to extend credit and stimulate economic growth.
The market response to these actions has surpassed expectations, with experts predicting that they will help prevent further decline in the property market. The success of these measures is crucial for Country Garden, a troubled developer currently facing a crucial test of investor confidence. Creditors are voting on whether to postpone bond payments, which, if not extended, could leave the company unable to service external bondholders.
The drop in home prices for the fourth consecutive month in August has added pressure on Beijing to take supportive steps. To counteract the decline, several major banks have recently lowered mortgage rates, and mid-sized banks are poised to follow suit by cutting interest rates on deposits. These measures have significantly improved market confidence and sparked a rally in property stocks.
Lower deposit rates will help offset pressures on banks' net interest margins, making it more feasible for lenders to provide mortgage loans. Currently, mortgage loans in China total an impressive 38.6 trillion yuan, representing approximately 17% of banks' total loan books.
Furthermore, in a bid to encourage home ownership, the cities of Beijing and Shanghai have announced preferential loans for first-home purchases, irrespective of previous credit records. This measure aims to promote affordable housing options and bolster demand in the property market.
Overall, the Chinese government's comprehensive approach to reviving the struggling economy has shown promising results so far. The market's positive response to interest rate cuts, relaxation of home-purchase restrictions, and preferential loan policies is expected to provide a much-needed lift to the property market and drive economic recovery in the coming months.