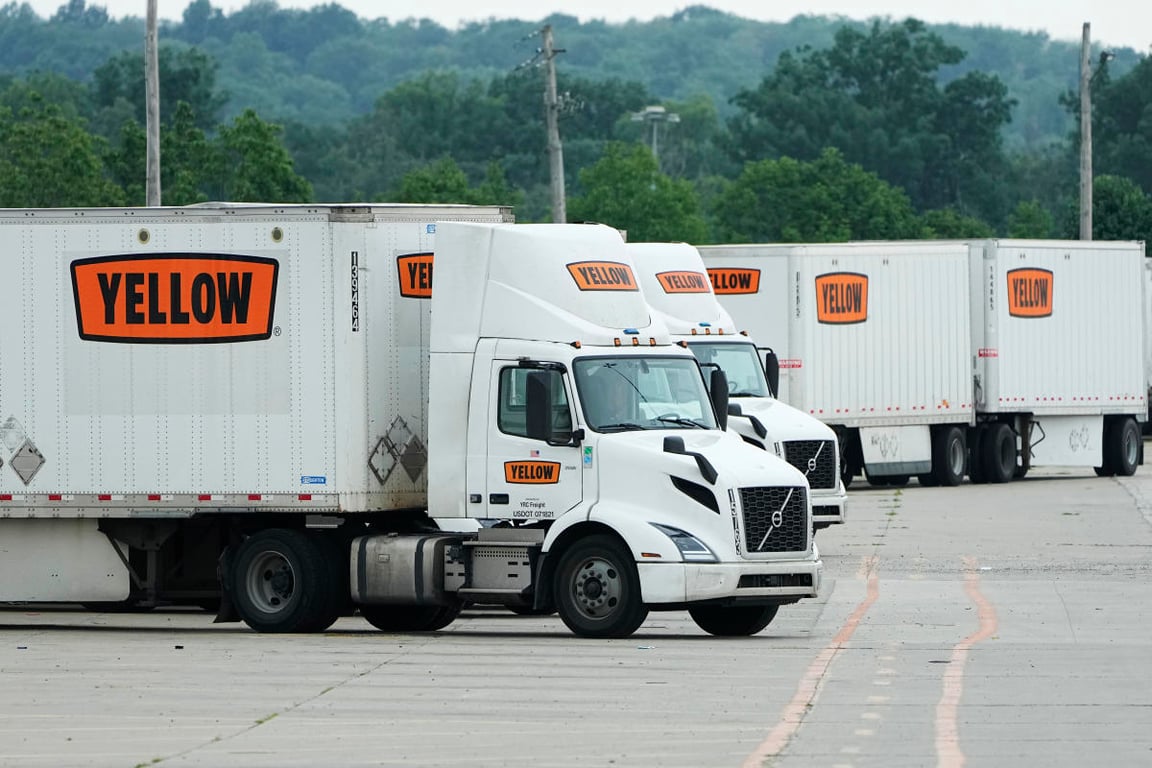 Yellow, one of the largest trucking companies in the US, is facing a dire situation that could have wide-ranging implications for the economy. The company, which received a $700 million pandemic loan from the federal government, has announced that it will be shutting down all of its locations and laying off its employees.
Approximately 30,000 jobs will be lost as a result of Yellow's closure. This news comes as a blow to the already struggling labor market, which has been grappling with high unemployment rates due to the ongoing pandemic. Additionally, the company is expected to file for bankruptcy in the coming days.
The closure of Yellow is not entirely unexpected, as the company has been dealing with financial troubles for years. In fact, it currently has outstanding debt totaling $1.5 billion, including a staggering $730 million owed to the federal government. Despite the loan it received, Yellow has only managed to repay a mere $230 of the principal amount.
One of the contributing factors to Yellow's downfall has been its labor negotiations with the International Brotherhood of Teamsters. The company has failed to reach a new contract agreement, which has further strained its finances. It even sought the help of the Biden administration in brokering a deal with the union, but did not receive a comment from the White House.
The ripple effect of Yellow's bankruptcy could be felt throughout the nation's supply chain. As one of the biggest freight trucking companies in the country, its closure will likely result in significant disruptions to the transportation of goods. Already, shippers have started diverting freight away from Yellow's network, further exacerbating the company's woes.
The history of Yellow, formerly known as YRC Worldwide, has been marred by ongoing legal issues and allegations of defrauding the federal government. Despite these controversies, the Treasury Department provided the company with a loan in 2020. However, the company later agreed to pay $6.85 million to resolve the allegations.
As news of Yellow's closure spreads, its stock price has plummeted, reflecting the lack of confidence in the company's ability to overcome its financial woes. The impact of this situation will undoubtedly be felt by its employees, suppliers, and the broader economy.
In summary, Yellow's impending closure signifies a major setback for the trucking industry and the nation's economy. With thousands of job losses, impending bankruptcy, and significant outstanding debt, the repercussions of Yellow's downfall will likely have far-reaching effects on the supply chain and will be closely watched by industry stakeholders and policymakers alike.