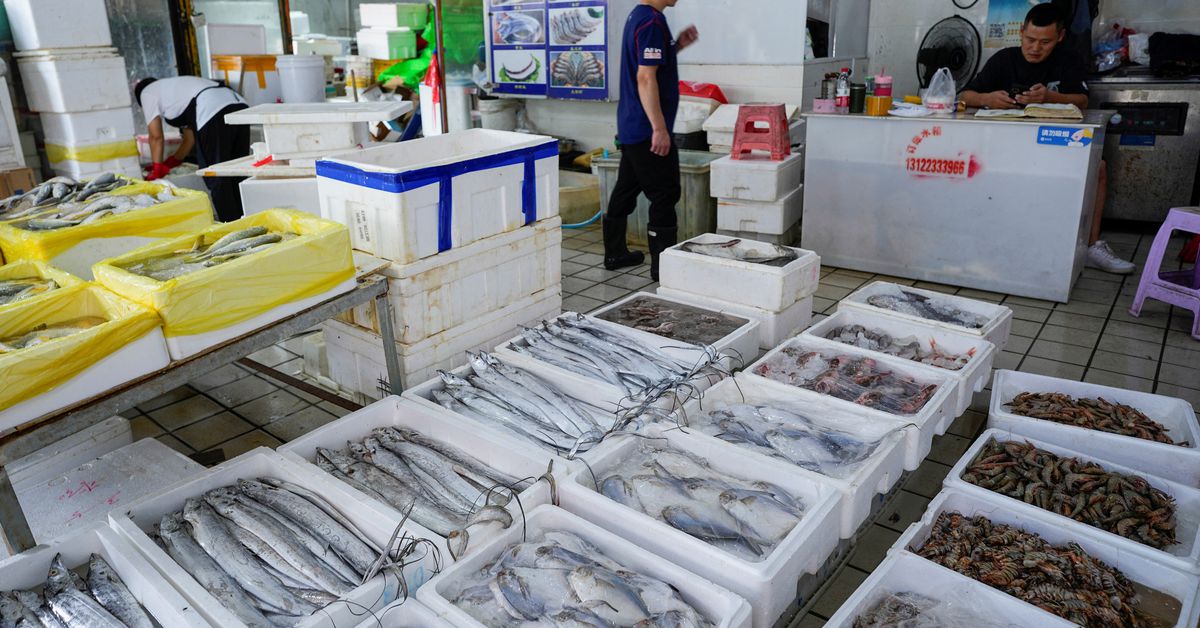 Title: U.S. Ambassador Visits Fukushima, Supports Japan in Trade Dispute with China
Word Count: 396
Rahm Emanuel, the U.S. Ambassador to Japan, recently paid a visit to the Fukushima region to express support for Japan amid a potential trade dispute at the World Trade Organization (WTO). The dispute stems from China's ban on Japanese seafood following Japan's decision to release treated radioactive water from the Fukushima nuclear power plant into the Pacific Ocean.
The ban imposed by China has had a significant impact on Japan's fishing industry, as the country exported approximately $600 million worth of aquatic products to its Asian neighbor in 2022 alone, making it the largest market for Japanese seafood exports. In response, Japanese officials are considering diplomatic action, including potentially filing a WTO complaint, to urge China to lift the ban.
Encouragingly, the United States has assured Japan of its support in this matter, citing the legitimacy of the case. The U.S. ambassador's visit to Fukushima further underscores this commitment. During his visit, Emanuel had lunch with the mayor of Soma, a city near the nuclear plant, where he expressed solidarity by consuming locally caught seafood and buying seafood at a supermarket.
The ban implemented by China has not only affected Japan but also Hong Kong, which has imposed a ban on seafood imports from ten Japanese regions in response to the release of the Fukushima water. To address the crisis, Prime Minister Fumio Kishida recently visited Tokyo's largest fish market and announced that his government would develop measures to support the fishing industry.
To support the industry, Japan intends to allocate funds from budget reserves. These funds, totaling 80 billion yen ($548 million), will be used to develop new markets and keep excess fish frozen until demand recovers. The Japanese government is also actively seeking constructive engagement with China, with the hope of finding a resolution that benefits both nations.
During his visit, Ambassador Emanuel emphasized the importance of the U.S.-Japan alliance and expressed his solidarity with the Fukushima region. He acknowledged the hardships faced by the local fishing industry and reiterated the United States' commitment to supporting Japan's efforts to resolve the trade dispute.
In conclusion, the recent visit of U.S. Ambassador Rahm Emanuel to the Fukushima region has highlighted the ongoing trade dispute between Japan and China over the ban on Japanese seafood. With Japan considering diplomatic action and the U.S. showing steadfast support, efforts are underway to resolve the issue and lift the ban. The Japanese government is also taking proactive steps to mitigate the economic impact on the fishing industry by allocating funds and exploring new markets.