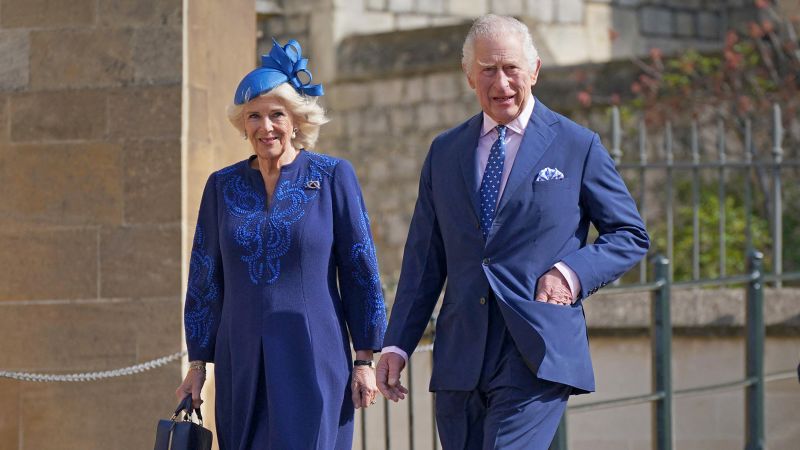 Title: Britain's King Charles and Queen Camilla to Strengthen Franco-British Ties on State Visit to France
In an effort to strengthen the historically close ties between the United Kingdom and France, Britain's King Charles and Queen Camilla are set to embark on a long-awaited state visit to France. Originally scheduled for six months ago, the trip was postponed due to nationwide violent clashes over pension reforms in France. However, the royal couple will now embark on a three-day visit, engaging in various activities and holding important discussions with President Emmanuel Macron.
During their visit, the royal couple will participate in a range of activities aimed at fostering cultural exchange between the two nations. This includes attending a sports event, launching a literary prize, and engaging in one-on-one talks with President Macron. The visit is seen as an opportunity to not only strengthen the bilateral relationship between France and the UK but also to showcase the issues and causes that the King and Queen are passionate about.
In a significant move, King Charles will become the first member of the British royal family to address the French Senate from the floor of the chamber. This historic moment is expected to further cement the bond between the two countries. The choice of France and Germany as recent state visit destinations highlights the UK's priorities in Europe, particularly in a post-Brexit world.
The state visit is expected to contribute to the ongoing efforts to reset relations between the UK and its European counterparts. With Brexit casting a shadow over international partnerships, this visit serves as a reminder of the mutual interests that unite these nations, beyond their historical connections.
Known for his extraordinary work ethic, King Charles is determined to make full use of the opportunities presented during foreign trips. The royal couple will also make a stop in Bordeaux, where they will meet with emergency workers and hold discussions on defense cooperation with military personnel from both countries. These engagements speak to the King's commitment to supporting crucial causes and establishing strong connections with foreign nations.
As Britain's King Charles and Queen Camilla prepare for their state visit to France, the world watches with anticipation. Their visit will undoubtedly demonstrate the mutual respect and desire to strengthen Anglo-French ties, as well as shed light on the values and causes close to the hearts of the British monarchy.